vs 
Milwaukee Bucks (2-1) vs Boston Celtics (2-1)
Saturday, July 20
10:30 PM ET 
NBA-TV
Thomas and Mack Center, Las Vegas, NevadaGame Thread 
The Celtics will be playing short handed again, but at least this time they have had a day to digest the trade and work on a new game plan to make up for the missing players.  They found out about the trade when they were already on the floor getting ready to warm up for the game and that must have made it tough on the guys to play.
Both the Bucks and Celtics have 2-1 records in Vegas play.  The Bucks are coming off a win over the D-League stars.  The Celtics are trying to come back from a loss vs Sacramento. 
One player to watch is the Bucks first round draft pick, John Henson, a 6'11" power forward they nabbed with the 14th pick.  He is averaging 17.5 points, 8.5 rebounds and 2.5 blocks per game.  He will be matched up with the Celtics' own first round pick, Jared Sullinger, who is averaging 9.0 points, 10.3 rebounds, and 1.0 blocks per game. 
Second year player, Tobias Harris is playing very well for the Bucks also.  He is averaging 21 points and 8.3 rebounds per game.  He will match up with Celtics' second round pick, Kris Joseph, who is averaging 7.3 points and 2.7 rebounds. 
The Celtics will be playing short handed and the players they have aren't completely healthy.  Kris Joseph is dealing with a hyperextended knee that kept him out of the second half of their win over the Bulls and hampered him in the loss to the Kings.  Fab Melo also injured his hand in the last game and may be out or at the least hampered by it in this game. 
The Celtics will be playing with just 9 players.  They are also playing in their 9th game in 13 days so fatigue will definitely start to be a factor for these guyes.  We shall find out just what kind of heart and grit these guys have in this one.  
63     Brackins, Craig*+     F     6-10     230     Iowa State
 50     Christmas, Dionte*+     G     6-5     205     Temple
 40     Gibson, Jonathan*+     G     6-1     171     New Mexico State
 43     Joseph, Kris*+     F     6-7     215     Syracuse
 52     Lasme, Stephane*+     F     6-8     215     Massachusetts
 13     Melo, Fab*+     C     7-0     255     Syracuse
 53     Owens, Larry*+                    n/a
 41     Smith, Jamar*+     G     6-3     185     Southern Indiana
 7     Sullinger, Jared*+     F     6-9     280     Ohio State
* = Orlando, + = Las Vegas
HEAD COACH  
Rivers, Doc
ASSISTANT COACHES  
Hill, Armond
Eastman, Kevin
Longabardi, Mike
Lue, Tyronn ** Summer League Coach
Young, Jamie
25     Ashaolu, Olu+     F     6-7     220     Oregon/USA
 23     Bishop, Rashad+     F     6-6     220     Cincinnati, Cia do Terno (Brazil)
      Butch, Brian+                    n/a
 24     Famous, Jarrid+     F-C     6-11     240     South Florida/USA
 18     Famutimi, Olu+     G-F     6-5     220     Arkansas, Optimum TED (Turkey)
 17     George, Ray+     G     6-4     190     Murray State, Nogales (Mexico)/USA
 27     Gibson, Xavier+     F-C     6-11     248     Florida State/USA
 26     Goodridge, Vernon+     F-C     6-9     220     La Salle, BC Kyiv (Ukraine)/USA
 6     Hannah, Stefhon+     G     6-1     183     Missouri/USA
 15     Harris, Tobias+     F     6-8     226     Tennessee/USA
 31     Henson, John+     F     6-11     220     North Carolina/USA
 9     Joyner, Terrence+     G     6-3     180     Mississippi Valley State/USA
 12     Kinsey, Tarence+     G     6-6     185     South Carolina, Anadolu Efes
 20     Lamb, Doron+     G     6-4     210     Kentucky/USA
      Mbenga, Dj+                    n/a
 5     Miles, Aaron+     G     6-1     175     Kansas/Krasnie Krilya (Russia)/USA
 22     Sanders, Jamarr+     G     6-5     210     UAB/USA
 8     Sanders, Larry+     F     6-11     235     Virginia Commonwealth/USA
 11     Wells, Cameron+     G     6-1     195     Citadel, Zwolle (Holland)/USA
* = Orlando, + = Las Vegas
HEAD COACH  
Skiles, Scott
ASSISTANT COACHES  
Boylan, Jim
Wolf, Joe
Moncrief, Sidney
Peterson, Bill
Goldwire, Anthony 
[Discuss on CG Forums!]
Original Story:
http://celticsgreen.blogspot.com/2012...
MORE FROM YARDBARKER
NBA News

Delivered to your inbox

You'll also receive Yardbarker's daily Top 10, featuring the best sports stories from around the web. Customize your newsletter to get articles on your favorite sports and teams. And the best part? It's free!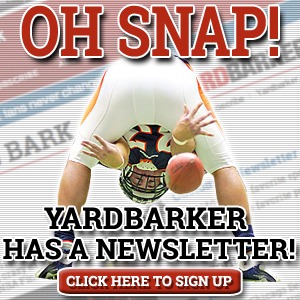 Latest Rumors
Best of Yardbarker

Today's Best Stuff

For Bloggers

Join the Yardbarker Network for more promotion, traffic, and money.

Company Info

Help

What is Yardbarker?

Yardbarker is the largest network of sports blogs and pro athlete blogs on the web. This site is the hub of the Yardbarker Network, where our editors and algorithms curate the best sports content from our network and beyond.