Found August 18, 2013 on NY Sports 24/7:
I ask that question because it seems, like today, the good athletes are not appreciated. LeBron James, each year, has a bike give away for his community and you might hear about it one time. But every chance people get they want to bring up "The Decision". Here is a guy who took less money, never gets in trouble and seems to be a good father and a good person but yet the one so called "bad thing" he does, which was not bad at all in my opinion, gets the most press. Let's look at same of these jokers today. Lance Armstrong, a liar who ruined lives to keep himself going and never really paid a penalty because he still profited. Ryan Braun, a liar and a cheater who got rich and really hasn't been penalized either when you still get a contract worth $100 million dollars. Riley Cooper, I really did try to stay away from this one but the fact that he used the "N word" didn't really bother me, but the way he used it did. That word is flung around the locker room all of the time but not like that. The younger generation uses it as slang, I myself have used it. But after hearing Riley Cooper use it, I must say, I don' t want to use it anymore. He should have been punished more than just a 4-day break and now, he is cured? He used it way to easy for it to be the first time using it in that manner. Don't worry, I have not forgotten about Alex Rodriguez either. Too much time is spent on the bad and not enough on the good of athletes in sports. So I ask, what's wrong with people when you keep hanging something over someones head that isn't that bad yet you want to let things that are so much far worse done by other's go? Make sure you give LeBron his due and these other four, do not let them off the hook by just forgetting what they have done.
Original Story:
http://nysports247.com/what-is-wrong-...
THE BACKYARD
BEST OF MAXIM
RELATED ARTICLES
ROAD LESS TRAVELED
Video: It's Good to be the King!
  Sports can be a life changing experience for some people. Here are a few of my reasons why I believe it should be apart everyones life. Going into my last couple pieces as a intern sports columnist for Isportsweb.com, I thought about ways on how I can make someone understand that what they're reading is actually important to a lot of people who are living on this earth. As an...
Miami Heat star forward and four-time NBA MVP LeBron James is better than the rest of us. That's why he received a Miami police escort...
The first time I met LeBron James was not quite three years ago at the TD Garden in Boston. He was fresh off The Decision and sitting just off the court several hours before his first regular-season game as a member of the Miami Heat. A swarm of us reporters were hovering waiting wanting answers. "Man" he said as a Miami Heat employee shooed us away "I'm a fish in a fish...
As if LeBron James didn't already have enough privileges in life, now the guy is getting police escorts taking him on the wrong side of the road. How would you like to have that sort of VIP service when you're stuck in traffic and trying to make the Jay-Z/Justin Timberlake concert? And to think, this […]
LeBron James posted a video to his Instagram account over the weekend that may end up getting some people in trouble. James attended the Jay-Z/Justin Timberlake concert in Miami on Friday night, and he received a police escort that took him on the wrong side of the road to avoid traffic. The video had many […]
(via Getty Image)Last week, LeBron James attended the Dwayne Wade Fantasy Basketball Camp in South Florida with comedian Kevin Hart (and other celebrities, I'm sure) and the reason I'm bringing this up is because there probably isn't much about the self-proclaimed King's life that us average folk wouldn't consider to be a fantasy.For example, I have a lot of friends who...
The Internet pretty much exploded this past week when LeBron James posted a video to Instagram showing him riding in a police escort to get to the Jay-Z/Justin Timberlake concert at Sun Life Stadium in Miami on time. The video shows LeBron in the back of a car trailing a police vehicle (with its lights on) traveling on the wrong side of the road. The Miami-Dade Police Department...
The Miami-Dade Police Department says it will discipline the officer who provided a police escort to Miami Heat star LeBron James to the Justin Timberlake/Jay Z concert. In a statement released Thursday, the department says it has chosen to give the officer ''informal counseling'' after investigating the escort involving the athlete. The statement says no further...
What do you get when you put the reigning king of the NBA, and two of Major League Baseball's biggest party boys in the same club? Well according to TMZ, a lot of bottle popping, and a nice bill. According to reports after the Dodgers loss to the Phillies on Sunday night, the team hopped on a plane to Miami, where Yasiel Puig, Matt Kemp and Carl Crawford met up with LeBron James...
The Los Angeles Dodgers are baseball darlings. The Big Blue had won 10 games in a row before losing to the Phillies on Sunday. No big deal though, because following the lost, the team headed off to Miami to face off against the Marlins this afternoon. However, Sunday night's in Miami means one thing, "Club Liv." Yasiel Puig, Matt Kemp and Carl Crawford hit up LIV Nightclub...
The Los Angeles Dodgers finally saw their 10-game winning streak come to an end Sunday in Philly, but the misery was short-lived. At least it was for a trio of the team's biggest stars, who hustled their way down to South Beach to party with LeBron James, according to TMZ. The gossip site says rookie phenom Yasiel Puig, injured slugger Matt Kemp and Carl Crawford hit up LIV...
NBA News

Delivered to your inbox

You'll also receive Yardbarker's daily Top 10, featuring the best sports stories from around the web. Customize your newsletter to get articles on your favorite sports and teams. And the best part? It's free!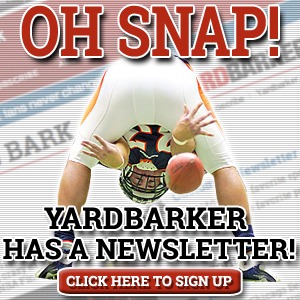 Latest Rumors
The Backyard

Today's Best Stuff

For Bloggers

Join the Yardbarker Network for more promotion, traffic, and money.

Company Info

Help

What is Yardbarker?

Yardbarker is the largest network of sports blogs and pro athlete blogs on the web. This site is the hub of the Yardbarker Network, where our editors and algorithms curate the best sports content from our network and beyond.