Found January 27, 2012 on Bacon Sports:
PLAYERS:
Chris Paul
,
Kobe Bryant
,
LeBron James
,
Dwight Howard
,
Steve Nash
,
Paul Pierce
,
Kevin Garnett
,
Ric Flair
TEAMS:
Los Angeles Clippers
,
Los Angeles Lakers
,
Miami Heat
,
Orlando Magic
,
Phoenix Suns
,
Boston Celtics
I was talking with a friend yesterday about what our starting five would be if we could choose any current player. I went with Chris Paul, Kobe Bryant, Kevin Durant, Lebron James, and Dwight Howard. Aside from choosing between Chris Paul and Derrick Rose (I chose Paul because I'd want more of a passing point guard) and putting Lebron at the 4 (which isn't his natural position but he could play it) I thought that it was a pretty easy choice. This conversation led into a Young vs Old players debate. If I had to put together a starting five of players under 25 vs players 33 or older who would I choose and which team would win (note: this is only for this year, not the potential of the players over their career). This is what my squads would look like:
Young Guys:
1. Derrick Rose (23 years old)
2. James Harden (22)
3. Kevin Durant (23)
4. Kevin Love (23)
5. Roy Hibbert (25)
Old Guys:
1. Steve Nash (37)
2. Kobe Bryant (33)
3. Paul Pierce (34)
4. Kevin Garnett (35)
5. Tim Duncan (35)
If the game was played today which team would win? Obviously the old guys would have a hard time keeping pace with the young guys if they decided to run an up tempo offense. Nash would get eaten alive on D by Derrick Rose and Durant would have a field day with Paul Pierce. However, I don't believe that it would be a cake walk for the young guys. Harden would have his hands full with Kobe, Garnett may not be the offensive force that he used to be but he can still D someone up (which would potentially neutralize Kevin Love), and Duncan would be a cagey vet and find a way to exploit Hibbert's weaknesses (ala Ric Flair using a thumb to the eyes, repeated knife edge chops, or exposing the turnbuckle when the ref isn't looking).
On the offensive side the old guys would run their offensive through Kobe and with Nash distributing the ball everything would run smoothly. Everyone knows that Kobe is the main option so there wouldn't be an issue with how the offense runs. Garnett and Duncan are smart enough to know that they just need to hit the boards and own the lane. Pierce still can knock down an open J and can make the young guys pay if they double down on Kobe.
The two main advantages that the old guys have is their experience and Kobe Bryant. I still think that Kobe would be the best player on the court and combining this with playing smarter ball they'd find a way to win a close game. Plus, if it was a tie game with ten seconds left I'd rather have both Kobe and Pierce shooting the ball than any player on the young guys team. They've done it too many times for me to bet against them.
Original Story:
http://www.baconsports.com/which-all-...
THE BACKYARD
BEST OF MAXIM
RELATED ARTICLES
There is always going to be some rivalry when the Clippers and Lakers match up in a Los Angeles cross-town duel. And of course, there is always that thing that a lot of American players seem to have against Spaniards and other "Euro floppers". So, when things got heated at the end of this Lakers victory, it's no wonder that Chris Paul over-reacted to a good natured...
LOS ANGELES The Los Angeles Lakers may have won Round 2 in the Battle for LA, but the Clippers made it clear at the end of the game that they're not to be messed with. Their message to the Lakers: We're not your kids. We're not your little brothers. Most fans were already leaving Staples Center when Lakers forward Pau Gasol perhaps as a gesture of respect, perhaps...
Something big, something definitive, is supposed to happen in Los Angeles tonight. Not saying it will, but if you've been paying attention to those who promote and report on the NBA, that's the plan. The wheels were set in motion last season, when Blake Griffin turned his official rookie campaign into an Albino Shawn Kemp [...]
This has been the buzz of the internet Thursday morning so we might as well give my our take on it as well… Wednesday night the Lakers defeated the Clippers in the Hallway Series 96-91, avenging a loss to the Clippers the a couple weeks prior and snapping a three-game losing streak. In the final [...]
LOS ANGELES (AP) -- Just 16 games into their new partnership, Blake Griffin and Chris Paul are already capable of grinding out victories for the Los Angeles Clippers on nights when nothing seems to work properly. They are both certain the Clippers will find their flow pretty soon. Griffin scored 20 points, Paul added 18 points and seven assists in his second game back from injury...
Blake Griffin scored 20 points, Chris Paul added 18 points and seven assists in his second game back from injury, and the first-place Los Angeles Clippers hung on in the fourth quarter for a 98-91 victory over the Memphis Grizzlies on Thursday night.
NBA News

Delivered to your inbox

You'll also receive Yardbarker's daily Top 10, featuring the best sports stories from around the web. Customize your newsletter to get articles on your favorite sports and teams. And the best part? It's free!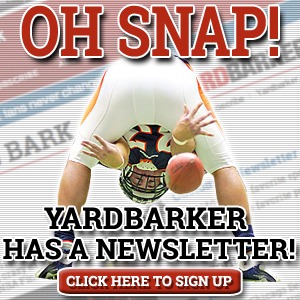 Latest Rumors
The Backyard

Today's Best Stuff

For Bloggers

Join the Yardbarker Network for more promotion, traffic, and money.

Company Info

Help

What is Yardbarker?

Yardbarker is the largest network of sports blogs and pro athlete blogs on the web. This site is the hub of the Yardbarker Network, where our editors and algorithms curate the best sports content from our network and beyond.