Found December 12, 2011 on State Of The Celtics:
So I guess my excitement for the acquisition of David West was a bit premature.
It sounded like both sides just had to cross their t's and dot their i's before the deal was made official, Danny Ainge magician-like roster moves would have reached legendary status and the Celtics would have improved their team by leaps and bounds.
For two days, we heard that the deal was close to being done and that both sides were working hard to iron out who was going where. Then Sunday afternoon comes around and David West is an Indiana Pacer after agreeing to a two-year $20 million contract.
Wait, what?
How did this happen? The Pacers? Really? What happened to the magician and his recent hot streak of moves? According to the Boston Herald, the Los Angeles Lakers screwed everything up.
The Celts fell out of the David West running when the New Orleans Hornets couldn't find a place to send Jermaine O'Neal (Lamar Odom going from the Los Angeles Kings to the Dallas Mavericks got in the way). New Orleans was looking for a another trade partner, but the Indiana Pacers stepped in with a two-year, $20 million deal for West, who received much more annually than the C's were offering.
Besides, the Hornets have a bigger issue on their plate in the form of Chris Paul. New Orleans was reportedly looking to the Los Angeles Clippers yesterday for a deal, but the Celts could still get back in the running for the guard according to two sources.
I'm pretty sure the Herald meant the Lakers instead of the Kings, unless Lamar Odom is an unknown two-sport athlete. Regardless, David Aldridge reports that the Dallas Mavericks were actually looking hard at Jermaine O'Neal upon hearing that he would have been going to New Orleans and that probably would have finalized everything.
For the first week of this truncated offseason, the Mavericks were bargain hunting. They got Vince Carter for next to nothing, and had interest in Jermaine O'Neal if and when he shook free from the Celtics in that proposed sign-and-trade deal with New Orleans, because no one thought O'Neal would stay in the Big Easy.
So if the Lakers don't trade Odom, Dallas looks to deal with New Orleans regarding O'Neal since J.O. didn't want to stay there and the Hornets really didn't want him anyway. All that those two teams need to do is agree on a simple trade and it's a joyous day on Causeway Street. David West is a Celtic for a bargain basement price.
But once the Lakers offered Lamar Odom to Dallas, the Mavs bailed on the Hornets and the deal was pretty much dead. It all goes back to the nixed Chris Paul deal from Thursday night, which pissed off Odom and forced L.A. to trade him for the sake of sanity. Friggin' David Stern.
Original Story:
http://feedproxy.google.com/~r/StateO...
THE BACKYARD
BEST OF MAXIM
RELATED ARTICLES
So this happened again: The Los Angeles Lakers have pulled out of the three-team deal with New Orleans and Houston that would have landed Chris Paul in L.A., according to sources close to the talks. The reason for the Lakers' withdrawal was not immediately known. Which means this is happening again Twitter / @ChrisMannixSI: Two rival GM's say...
Bigger Than Just a Big ManIt's official. Tyson Chandler is a New York Knick. And while the hype about Chris Paul was and still is intoxicating, a shot of Chandler is exactly what the doctor ordered for the Knicks. EXACTLY. I'm actually a bit surprised the media isn't making a bit of a bigger deal about it. Maybe it's just that their memories are eroding. Perhaps they...
Chris Paul isn't coming to Los Angeles, at least not now. The Clippers rejected a proposed deal by the New Orleans Hornets for the All-Star guard because the team felt "the cost was just too high," general manager Neil Olshey said Monday. Whether the deal is altogether dead, though, remains to be seen.
(By Rick Bonnell, rbonnell@charlotteobserver.com) If there ever would have been a time to make Chris Paul a Charlotte Bobcat, this wasn't it.For years now, Bobcats fans have clamored for Paul to be the team's franchise player. It would have been silly to expect LeBron James or Dwight Howard to come here - neither has any real ties to the Carolinas or to Bobcats owner Michael Jordan.
Even Kobe Bryant can't figure out why the Los Angeles Lakers apparently are trading Lamar Odom to one of their biggest rivals.
A long time ago in a galaxy far, far away, I did an NBA podcast. Life got busier, this became seldom updated and I gave up trying to keep it going, however. Fast forward about 18 months and it is now back. David West was signed to a two-year, $20 million deal by the Pacers yesterday. Me and Tim Donahue of our site 8 Points, 9 Seconds got on the horn to discuss the acquisition, among...
The New Orleans Hornets' three-team trade with the Los Angeles Lakers and Houston Rockets that would land Chris Paul in L.A. has been resubmitted to the league office for approval, according to sources close to the talks. Paul Initially, the Rockets' part of the deal was exactly the same, with Houston sending Luis Scola, Kevin Martin and a 2012 first-round draft pick to...
The Lakers offered Pau Gasol to the Warriors in an attempt to land Chris Paul.
LOS ANGELES - If Chris Paul joins the Los Angeles Lakers, Derek Fisher and Steve Blake would have considerably...
NBA News

Delivered to your inbox

You'll also receive Yardbarker's daily Top 10, featuring the best sports stories from around the web. Customize your newsletter to get articles on your favorite sports and teams. And the best part? It's free!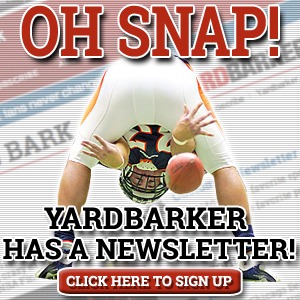 Latest Rumors
Best of Yardbarker

Today's Best Stuff

For Bloggers

Join the Yardbarker Network for more promotion, traffic, and money.

Company Info

Help

What is Yardbarker?

Yardbarker is the largest network of sports blogs and pro athlete blogs on the web. This site is the hub of the Yardbarker Network, where our editors and algorithms curate the best sports content from our network and beyond.