Found July 03, 2013 on Pass The Pill:
Photo Credit: Associated Press When Metta World Peace was Ron Artest and played for the Indiana Pacers, he was continuously engaging in activity that made me question why the Pacers would keep such a player. I was in shock when I saw the footage of him smashing video equipment at Madison Square Garden in 2003. I was dumbfounded when in November 2004 he asked to take a month off from playing the Pacers in order to promote his rap album. Days after requesting a leave of absence from the Pacers, his wish was granted with a record 86-game suspension for his part in the infamous Pacers-Pistons brawl. It would have been fine with me if he never had come back to the Pacers or the NBA. While I was glad to see World Peace leave the Pacers when he was traded to the Sacramento Kings in 2006, I also was shocked that any team would want him and that such a player prone to violence should be a part of any NBA team. But not hearing anything negative about him after he initially joined the Kings, I thought he had learned something during his 86-game suspension. When the news came out in 2007 that World Peace was arrested on domestic violence charges, I once again shook my head in disbelief as to why this player was allowed to stay in the NBA. That disbelief turned to anger when World Peace went to the Lakers in 2009. Not only was this player still in the NBA, but he was going to an elite team when he was more than likely to have the honor of getting an NBA Championship ring. But in a begrudging way, I gained some respect for World Peace in Game 7 of the NBA Finals. Down 23-14 to the Celtics in the first quarter, World Peace scored 12 of the Lakers 20 points in the second quarter to make it a 40-34 game. While I was really, really hoping the Celtics would win the game and the 2010 Championship, I had to admire World Peace's tenacity to get the Lakers back into the game. When the rest of the Lakers team woke up in the 4th Quarter and scored 30 points to win the game and become the 2010 NBA Champions, I thought to myself that it wouldn't had happened without the play of World Peace and that he deserved his NBA championship ring. Two incidents in 2012 happened that pushed my feeling about World Peace back and forth. When Peace was suspended for elbowing James Harden in the head in the April 22, 2012 Lakers-Thunder game, it came close to wiping out the small amount of respect I had for World Peace. A few months later, as a former member of Crowdtap, a marketing company, I was asked to promote the new season of Russell Brand's BrandX program by sharing a deleted clip from the show that talked about World Peace's "Baby Teeth" response to a question from Los Angeles Times' reporter Melissa Rohlin concerning his name change from "Ron Artest" to "Metta World Peace". The clip contained only the first part of World Peace's answer, and it didn't include the question to which this was the response: "Well, I'm just happy that Jesus Christ, um, did not let me lose my teeth when I was 20 years old. 'Cause I was wondering, like, what if you kept your baby teeth until the age of 18 or 20, and then you lose 'em? That would look pretty bad. So I just think he's really brilliant that you lose your teeth when you're a baby rather than you lose them when you're, like, 30 or 20. That has nothing to do with your question, but that was definitely on my mind. I understood World Peace's explanation that he answered the questions in that fashion because he was bored with answering typical press conference questions. I then felt some guilt sharing the video because I felt that World Peace's past reputation was being used to get people to view BrandX when in fact the clip wasn't suggestive of anything really controversial and not all that interesting. I did share the video to get Crowdtap points but I commented that his comments actually made more sense than other things he's done in his life. When World Peace's children's book, Metta's Bedtime Stories, came out, it seemed like everyone was out to make fun of it. Having seen a page of the book in one such article and was able to read additional pages of the book on Amazon, I had mixed feelings about it. While the wording seemed off to me on the one page I saw in the article, I felt it was great that World Peace was telling children that they can do anything they set their minds to because I came from a home where I always received discouragement from my parents when I told them occupations I'd like to pursue. Then there was the prank that World Peace pulled when he said he was going to be in a reality show with Terrell Owens. I was one of the dummies that went to his website to check out his big announcement. After looking at the announcement, I explored his site and found out about Xcel University. Founded by World Peace in 2007, Xcel University helps children further their education by offering scholarships and other incentives and increases mental health awareness and access through public awareness campaigns and funding nonprofit entities providing mental health services. Also, I was pleasantly surprised to see on World Peace's website that he had received the CICARE award for mental health advocacy and helped promote the passage of H.R. 628, the Mental Health in Schools Act, during the 2013 NBA All-Star break. Now knowing World's Peace involvement in children's and mental health issues, it makes a lot of sense that he would write a book that would help instill positive mental attitudes in children. Perhaps if World Peace would rather not answer questions reporters pose to him, he might try turning the conversation to mental health issues rather than quoting lyrics from Right Said Fred's "I'm Too Sexy" 1990s' hit. For example: Reporter: Metta, how does it make you feel that there's a good chance Dwight Howard is leaving the Lakers? World Peace: While it will make me sad to see Dwight go, it makes me even sadder that many children who have mental health issues aren't getting the proper treatment they need. While Dwight has a bright future ahead of him, children who don't receive proper care for mental disabilities are unable to reach their full potential. Sadly, I doubt that type of answer will get the publicity that his off-the-wall answers do. But by talking about something that is close to his heart, hopefully World Peace will be seen as an important player in the mental health field as opposed to a basketball player who is laughed at and ridiculed as many people with mental health issues are. As a person who has dealt with a grandmother and father who have suffered from dementia in the later years of their lives, I appreciate World Peace's efforts in getting help for people with mental health issues, and can forgive his actions on the basketball court that made me despise him for many years. By: Debbie Considine- Pass the Pill Contributor The post Why I Am No Longer on the Metta World Peace Hate Train appeared first on Pass The Pill - Kings of Hoops.
Original Story:
http://sports-kings.com/passthepill/w...
THE BACKYARD
BEST OF MAXIM
RELATED ARTICLES
Los Angeles Lakers star Kobe Bryant told free agent center Dwight Howard on Tuesday that he could teach him how to be a champion, reports  Adrian Wojnarowski of Yahoo! Sports. "You need to learn how it's done first, and I can teach you here," Bryant told Howard during the 
NBA News

Delivered to your inbox

You'll also receive Yardbarker's daily Top 10, featuring the best sports stories from around the web. Customize your newsletter to get articles on your favorite sports and teams. And the best part? It's free!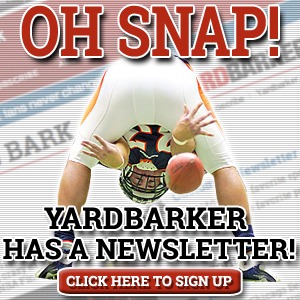 Latest Rumors
The Backyard

Today's Best Stuff

For Bloggers

Join the Yardbarker Network for more promotion, traffic, and money.

Company Info

Help

What is Yardbarker?

Yardbarker is the largest network of sports blogs and pro athlete blogs on the web. This site is the hub of the Yardbarker Network, where our editors and algorithms curate the best sports content from our network and beyond.