Found July 13, 2013 on Fox Sports North:
LAS VEGAS -- Climb up through the lower bowl of the Thomas & Mack Center at 4 p.m. on Saturday afternoon, and every audible conversation is about one 20-year-old rookie in electric yellow shoes. "He played at UCLA." "... the one who lied about his age." "... in high school here in Vegas." "How do you pronounce it? Shabaaazz? Shabaaahhhzz?" You know whom they're talking about, even without that pronunciation debate. You know it's Shabazz Muhammad, the Timberwolves' pick in the 2013 draft. He's a local attraction after attending high school at Bishop Gorman in Las Vegas, and this is where the hype machine began. This is where the construct that is Muhammad the NBA star was born. Since he was drafted 14th overall on June 27, Muhammad's message has been that he's going to prove the doubters wrong. His year of college failed to live up to the hype of his high school lore, and add in that trumped up age he was listed as a year younger than he actually is and the whole thing looks like a disaster. Luckily for Muhammad, the NBA is a fresh start, and the NBA began for him on Saturday evening, when he started for the Timberwolves in their 83-81 loss to the D-League Select team. He went 3-of-7 from the field, logging seven points, a rebound and an assist. A strong start faded into a mediocre outing, and there it was, the first 25-minute sample size of Muhammad in the NBA. There should be some kind of asterisk on it all, though, because this is summer league, and summer league is a place where conclusions are drawn in a split second. Muhammad has it worse than most. Not only will people treat one game as a barometer for his rookie season, but back in Las Vegas, back home, all the same assumptions and stigmas linger. He's playing to prove them wrong, but in a setting where he really can't. In the cramped Timberwolves locker room after the game, Muhammad is the star. The same men who have followed his career since high school are back, back to assess the player they in part created. There are seven shots to analyze. Seven. There were enough passes for Muhammad to be proud of that aspect of his game, but just one assist, one rebound and more than a fair share of pushes and bumps. That's it. It's not time to decide that because Robbie Hummel had a better night, he should play in Minnesota next year, rather than Muhammad. It's not time to trash the pick or to anoint Gorgui Dieng or Lorenzo Brown as the cream of the draft picks. It's not time, but there's the temptation, and David Adelman, coach of the summer league squad, wasn't buying in. "I've only known Shabazz for, like, six days," Adelman said, putting the whole thing into perspective. Muhammad has been punctual and polite, a good teammate, a willing learner, and it's been six days. The point of summer league is not for Muhammad to come out and score 30 points a game, and he knows it. That is, of course, despite the fact that 30 points a game might be the only thing to quell the notion that the rookie must prove himself, and prove himself now. No, the point of all this is for Muhammad to get his feet wet, as Adelman said, and to test his limits. "We know what he can do, what the positives are," Adelman said. "You've got to find out what his negatives are from playing against pros. Over the course of the week, you're going to see some big highs and some big lows, but that's what this is for." On Saturday, Muhammad focused on his need to pass the ball well, emphasizing that he shouldn't worry about the things he knows he can already do. He's stuck on the notion of passing, it seems, in this quest to paint himself as a good teammate and an unselfish player, and as repetitive as the conversation might get, it's the right move. Boring the world to death by saying the right thing over and over isn't the worst plan for a player who's been through what Muhammad has this past year. These games are, after all, meaningless. The stat sheets that the league has sacrificed a small rainforest to produce are just artifacts of games that are more about individual development than any grand competition. Players are, above all else, here in Las Vegas in the heat of July to learn, not to win, no matter the new tournament format. The loss to the D-League's veterans seemed almost meaningless. Rather, Saturday's game and the remaining contests are all about who outplayed whom, and why, and how, and what they need to do better tomorrow. For many players, it's about breaking out of anonymity. For Muhammad, it's perhaps about wishing for a bit more. After he's finished with his own media obligations, Muhammad sits at his locker while Adelman gets grilled, ostensibly about his team, but in reality about his controversial rookie. Muhammad listens as Adelman is asked about the risk of picking him, about whether he might be the draft's greatest steal. He listens as his coach is asked about his attitude in such a way as to imply it's a concern. He listens, or maybe he tunes it out, but he certainly doesn't react. Minutes before, he'd already summed it up, this need for instant judgment, immediate salvation or damnation. "It just comes with the territory," he said, shrugging as much at Las Vegas as at the reputation that just won't go away, at least not yet. But there's time.
Original Story:
http://www.foxsportsnorth.com/nba/min...
THE BACKYARD
BEST OF MAXIM
RELATED ARTICLES
MINNEAPOLIS -- The Minnesota Timberwolves announced Saturday night they've finalized contracts with first-round draft picks Shabazz Muhammad and Gorgui Dieng. Both rookies, who made their debuts in the Timberwolves' NBA Summer League-opening loss Saturday, ended up in Minneapolis via a draft-and-trade deal with Utah. The Jazz selected Muhammad 14th overall and Dieng 21st...
NO WAY
Andrei Kirilenko's wife Masha Lapatova reportedly said he is allowed to have sex with another woman once a year.
MINNEAPOLIS -- An overspent, frustrated Corey Brewer left the Twin Cities two and a half years ago. According to the Timberwolves' newest swingman, it's a smarter, more prudent Brewer that'll return this season. "I've learned what I can do and can't do," said Brewer, who signed Friday with the team that originally drafted him. What the 6-foot-9, 185...
MINNEAPOLIS -- Corey Brewer's return to what he calls his second home is now a done deal. The free-agent small forward signed Friday afternoon with the Timberwolves, president of basketball operations Flip Saunders confirmed in a press conference at the Target Center. The three-team sign and trade that brings in Kevin Martin from Oklahoma City and sends Luke Ridnour to Milwaukeeallowed...
MINNEAPOLIS -- The sharp and savvy swing man, returning to a Target Center near you. He hates being late. He keeps that California sun-bleached hair tidy. He speaks well, shoots well, and is coming back as part of the Timberwolves' revamped roster. It wasn't a given that Chase Budinger would emerge from unrestricted free agency without requiring a new-home search somewhere...
MINNNEAPOLIS -- It's merely a formality, but Chase Budinger surely can rest a bit easier tonight. After celebrating his agreement to stay with the Minnesota Timberwolves back on July 2, the unrestricted free-agent small forward made it official Friday. The team announced it's signed him to an undisclosed salary, though media reports say he'll make 16 million over three...
MINNEAPOLIS -- Welcome back to the start. When the Target Center emptied for a final time during the 2012-13 season April 17, the needs for the team sauntering off the floor were readily apparent. Get healthy. Get bigger. Get deeper. Get shooting. Get defense. Get better. Much, much better. Since then, a front-office regime change has brought an aggressive roster-building approach...
MINNEAPOLIS -- For the rare NBA diehard in Minneapolis who considers three weeks without pro hoops a purgatorial layoff, it's a midsummer oasis in Vegas. For the more casual observer, it's a first glimpse into top draft picks' outlook at the next level. For 13 men who, for at least the next 10 days, will wear matching Minnesota uniforms, it's a proving ground. There...
The D-League Select defeated the Minnesota Timberwolves by a final score of 83-81 in Summer League play on Saturday. Stefhon Hannah led the D-League with 23 points. Shabazz Muhammad scored seven points on 3-for-7 shooting.
Minnesota Timberwolves president of basketball operations Flip Saunders told reporters Friday that assistant Bill Bayno has agreed to join the Toronto Raptors staff. Bayno, 51, had worked under Rick Adelman since the Timberwolves' head coach was hired in 2011. Bayno now joins Dwane Casey's staff in Canada, where he's expected to concentrate primarily on defense. The move...
Timberwolves News

Delivered to your inbox

You'll also receive Yardbarker's daily Top 10, featuring the best sports stories from around the web. Customize your newsletter to get articles on your favorite sports and teams. And the best part? It's free!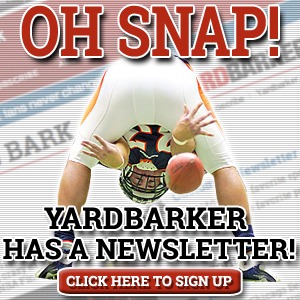 Latest Rumors
The Backyard

Today's Best Stuff

For Bloggers

Join the Yardbarker Network for more promotion, traffic, and money.

Company Info

Help

What is Yardbarker?

Yardbarker is the largest network of sports blogs and pro athlete blogs on the web. This site is the hub of the Yardbarker Network, where our editors and algorithms curate the best sports content from our network and beyond.