Found January 13, 2012 on Wizards Extreme:
Are the Wizards the worst team ever? Thomas Boswell seems to think so and I am inclined to disagree with him. I know they have played as poorly as a team can play but with such a young team I still have some trepidation about such morose assessments. It seems as if no one has anything positive to say about the Wizards, and I totally understand that. There isn't much positive you can say about a team that's only one game. They have looked selfish, lazy, and downright awful.
This isn't another one of those articles. I present to you the Silver lining.
The Wizards are not the worst team ever, talent-wise; this team is full of athletic freaks of nature. JaVale McGee, Chris Singleton, and Jan Vesley all have alien like wingspans and the 6'7" 236 pound Trevor Booker is the fastest player on the team and runs the floor like a gazelle. The problem isn't a lack of talent; it's maximizing and developing said talent.
It's still early in the season, and the Wizards have played much better since making changes to the starting lineup.
Singleton and Booker have infused the team with an energy that dissipates as soon as the leave the floor. The Dunking Ninja has shown given us glimpses of his potential and is trying to prove that he was worthy of such a high draft choice.
JaVale McGee is steadily improving his game this season. He's taken some criticism for his All-Star game twitter campaign but he has seemed to mature this season.
All things considered, most of the young guys have played pretty well, giving hustle and energy on the defensive side of the ball in spite of an environment and team culture that eschews such things.
If you have read anything that I have written this season, it is clear that I think Andray Blatche and Jordan Crawford are cancerous to the Wizards.
Aside from their unrelenting gunning and ability to destroy any semblance of momentum and team play, my biggest problem with Blatche and Crawford is that they take playing time away from the other young guys. It reminds me of my time in school, when the teachers spent all their time focusing on the miscreants and troublemakers, at the expense of the students who wanted to learn.
This is my plea to Flip Saunders, there are guys on the team who want to play and want to play hard, LET THEM.
Original Story:
http://www.wizardsextreme.com/2012-ar...
THE BACKYARD
BEST OF MAXIM
RELATED ARTICLES
In this age of constant information and unparalleled hype of young people, we are often led to believe that every NBA team has something going for it. The Washington Wizards are proof that such is not the case, and really, never has been. But thats not what we were told. We were told that second-year point guard John Wall was going to be The Man to lead the Wizards to respectability...
Washington Wizards center Andray Blatche will consult a doctor in New York about his ailing shoulder.The 6-foot-11 veteran told his Twitter followers of his intentions Thursday morning."Headin' to NYC to see the shoulder doc," the tweet read.Blatche missed Wednesday night's loss to the Chicago Bulls with the injury, which he iced prior to the game. He's considered...
Since the NBA was in a lockout for most of this summer and fall many players took up playing in pick up and summer leagues games. Many star players including Kevin Durant, John Wall, James Harden where hitting the gyms constantly. I thought this was good for the NBA players it kept them in shape and out of trouble. The players that kept on playing would be in the best...
Washington Wizards forward Andray Blatche will sit out Friday's game against the Philadelphia 76ers with a sprained right shoulder. The injury caused the 6-foot-11 Blatche to miss Wednesday night's loss to the Chicago Bulls. The 25-year-old Blatche is averaging 11.8 points and 7.2 rebounds through nine games
The Wizards will welcome the 76ers to Verizon Center after suffering their most lopsided loss of the season, 120-89, the night before in Philadelphia. They have lost five games by at least 18 points this season. Read full article >>
Andray Blatche has four seasons remaining on his current contract.
Wizards forward Andray Blatche saw a shoulder specialist in Philadelphia on Friday.
Jan 14, 7:00 PM | Verizon Center Philadelphia 76ers vs Washington Wizards Odds 8-3TEAM RECORD1-10 The Wizards will hit the floor running against the visiting Philadelphia 76ers on Saturday, looking to bolster their record and bolster wagering bankrolls in the process. The Wizards currently sports a record of 1-10, and have posted a corresponding betting slate of 3-8 ATS...
PHILADELPHIA — Hopefully, no one on the Washington Wizards harbors any superstitions about playing on Friday the 13th, when they will face the Philadelphia 76ers. But after their display of offensive ineptitude in a 78-64 loss to the Chicago Bulls on Wednesday night, perhaps the Wizards already have seen their ...
Wizards News

Delivered to your inbox

You'll also receive Yardbarker's daily Top 10, featuring the best sports stories from around the web. Customize your newsletter to get articles on your favorite sports and teams. And the best part? It's free!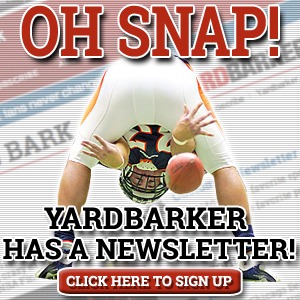 Latest Rumors
Best of Yardbarker

Today's Best Stuff

For Bloggers

Join the Yardbarker Network for more promotion, traffic, and money.

Company Info

Help

What is Yardbarker?

Yardbarker is the largest network of sports blogs and pro athlete blogs on the web. This site is the hub of the Yardbarker Network, where our editors and algorithms curate the best sports content from our network and beyond.