Joe Burbank/Orlando Sentinel/Ball Don't Lie When Rob Hennigan signed on to be the Magic's general manager last June, he knew there was a big task ahead of him. He was going to try to convince Dwight Howard to stay, but that was likely done for appearances and the inevitable was only a few months away. In the course of a year, Hennigan went through one draft, traded away a franchise cornerstone and began establishing a culture to build a sustainable champion. There really was not a single challenge a typical general manager in the league faces that Hennigan did not see in his first year. Except for maybe signing a big-name free agent -- Hennigan has cleared enough cap room to go after one of those by 2015. It was a busy year. So, four practices into the 2014 season, what is there left for the second-year general manager and his second-year coach? Well, a lot actually. The job is not finished. The Magic are coming off a season with the worst record in the league and a team of hungry young players who want to win and make it in the NBA. "Keep relying on the team that we have in our office working hard every day," Rob Hennigan said. "We have an incredible staff who is really coherent and really committed to getting us to be really good. The key is to trust each other and continue to try and be creative and inovative as best we can and sticking to our values and any decision we make is based on that." Hennigan has held to his process in the last year and a half. Most everyone sees the bright future ahead if the right moves are made and the right bounces fall their way. The culture and program seems firmly established. In year two though it will still be important for the Magic to weather the storms and continue their growth. Gregory Shamus/Getty Images/Zimbio Vaughn, entering his second year as a head coach too, said he plans to approach this year's team with a new eye and build off of last year. "I think the greatest thing is I take each year as an individual team," Vaughn said. "The guys learned more about me last year. I learned about them. I won't have one single practice plan that I had from last year. I will treat this team individually and that will be my approach. I think for me, I'll stay the course. The leadership starts with how i approach practice, how my demeanor is, my work and my ability to stay hungry as an individual. And hopefully I lead that way. That doesn't change." A lot certainly went wrong last year. A 20-62 season had its fair share of growing pains and a lot of learning for both the players and the coaching staff. There will still be a lot of tinkering to balance team success and individual and team growth. The Magic are still taking a long-term approach to their growth and development. The one thing though that players noticed and believe will help Vaughn (and to some extension Hennigan) si how he stayed even through all of the ups and downs of the 82-game season. This is something young players tiypically have to learn and Vaughn exuded that throughout last season. Doug Benc/Getty Images/Zimbio "He's always the same," Jameer Nelson said. "He gets on guys, but he is always the same. He is never coming in, no matter if we win or lose, he played in the league for a long time so he knows you can't get too high or too low." That is very much a part of the culture and the atmosphere Vaughn wants to instill in his young team. And that is what Hennigan wants to hear too. Hennigan said he and Vaughn are constantly in communications with things big and small and remain united on all fronts.  One thing though has not changed entering year two. The desire to continue improving and growing as a team and a program. "We're always going to try to improve," Hennigan said. "We're going to try and play as hard as we can on every possession and we're going to try and win every game that we play in. That's all we can control is our effort and how consistently we approach it."
MORE FROM YARDBARKER
NBA News

Delivered to your inbox

You'll also receive Yardbarker's daily Top 10, featuring the best sports stories from around the web. Customize your newsletter to get articles on your favorite sports and teams. And the best part? It's free!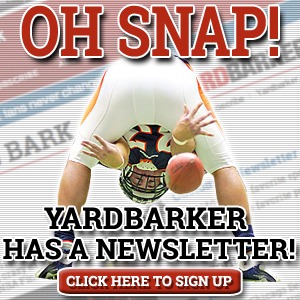 Latest Rumors
Best of Yardbarker

Today's Best Stuff

For Bloggers

Join the Yardbarker Network for more promotion, traffic, and money.

Company Info

Help

What is Yardbarker?

Yardbarker is the largest network of sports blogs and pro athlete blogs on the web. This site is the hub of the Yardbarker Network, where our editors and algorithms curate the best sports content from our network and beyond.