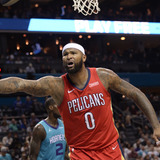 The Pelicans have officially announced that center DeMarcus Cousins underwent successful surgery today at the Southern California Orthopedic Institute in Los Angeles to repair the season-ending rupture of his left Achilles tendon that he suffered in last week's game against Houston.As previously reported, Cousins will miss the remainder of the 2017-18 season, but his surgery went...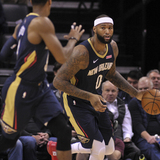 DeMarcus Cousins recently suffered a season-ending Achilles injury, and he appears to still be distraught about it.Cousins, who is known for being a competitor, hasn't been hampered by injuries much during his career, and this obstacle is something new for him to deal with.He took to Instagram and posted a message to Pelicans fans on Tuesday, explaining how he feels about the injury...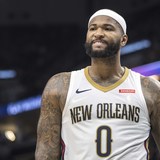 DeMarcus Cousins suffered a brutal Achilles injury and is out for the year. It was a stunning development that has the New Orleans Pelicans scrambling, not to mention the difficult circumstance it now presents to Cousins himself.On Tuesday, the All-Star center sent a message out to his fans, vowing to overcome it."No lie this sh** sucks! I've never experienced an injury of this magnitude...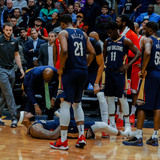 DeMarcus Cousins suffered a season-ending injury on Friday night, but the NBA community is behind him.One such name is Kobe Bryant, who offered Cousins his sympathies and assistance after the New Orleans Pelicans star suffered a torn Achilles during Friday's game against Houston. Bryant once tore his Achilles during his playing career, so there's some experience here in dealing with...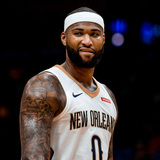 Pelicans center DeMarcus Cousins suffered a season-ending rupture of his left Achilles tendon in Friday's win over the Rockets. The injury occurred with just seconds remaining the fourth quarter, a game in which Cousins notched his second triple-double in three games with 15 points, 13 rebounds and 11 assists.Cousins will undergo surgery to repair the tendon as soon as possible and...
It's never good when we lose a player for the season. But depending on the star-power, we tend to take these things a little more personally. And on Friday night, we would lose DeMarcus Cousins for the season. In a win over the Houston Rockets, the big man would suffer a torn left Achilles tendon."DeMarcus Cousins has suffered a torn left Achilles tendon, league sources tell ESPN...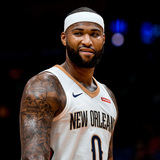 DeMarcus Cousins had himself a night.In an eventual double-OT win over the Bulls Monday night, DeMarcus Cousins would do something not seen since 1968. He would finish with 40-plus points, 20-plus rebounds and 10 assists. That's the first triple-double of its kind since Wilt Chamberlain did so on March 18, 1968. Because of course it was Chamberlain.Hell, the last time a player would...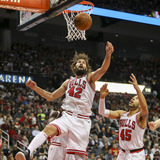 Robin Lopez got up close and personal with DeMarcus Cousins during Monday's Chicago Bulls-New Orleans Pelicans game.Lopez ended up on the floor while going for a rebound and reached up and seemed to knock Cousins in the manly region. As if the seeming nut shot weren't bad enough, Lopez then did somewhat of a flop.Boogie had the last laugh though as he put up 44 points, 24 rebounds...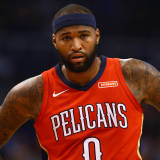 Not many NBA teams currently project to have maximum-salary cap room this offseason, but for those teams with space, DeMarcus Cousins figures to be a top target. Appearing on Nate Duncan's Dunc'd On Podcast this week, Marc Stein of The New York Times identified the Mavericks and Lakers as two teams expected to push the Pelicans for Cousins, though he cautioned that New Orleans still...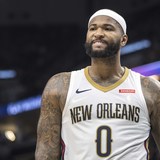 Pelicans big man DeMarcus Cousins is a difference-maker on the basketball court, but he's apparently a pretty big football fan as well.Cousins spoke to reporters in the locker room after Monday's 112-109 victory over the Pistons, and was candid as usual. At one point, however, he took a hiatus from speaking to the media members, for an important reason: The College Football Playoff...
MORE STORIES >>
Pelicans News

Delivered to your inbox

You'll also receive Yardbarker's daily Top 10, featuring the best sports stories from around the web. Customize your newsletter to get articles on your favorite sports and teams. And the best part? It's free!