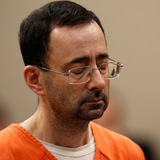 Front Five: The top stories that shaped both sports & politics this week "I fear that there are still people working at these organizations who put money, medals and reputation above the safety of athletes." - Aly Raisman on the institutions that enabled Larry Nassar's sexual predation Larry Nassar, former trainer with USA Gymnastics and a doctor at Michigan State University...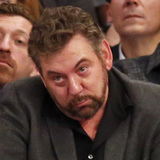 James Dolan has presided over a tumultuous and dysfunctional era of New York Knicks basketball. And to hear it from him, albeit in a joking manner — not to mention in song — being the owner of the Knicks has been a "living hell."Dolan, outside of his role as the Madison Square Garden Co. and MSG Network's executive chairman, enjoys a music career on the side as front man of JD &amp...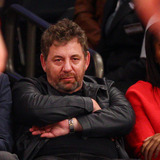 A series of advertisements bashing the Knicks appeared on a New York City subway Tuesday, and owner James Dolan isn't exactly taking them too well.According to a report by SportsNet New York's Adam Zagoria, a "furious" Dolan personally called 21st Century FOX CEO and chairman Rupert Murdoch (the ads were part of a campaign by FOX Sports 1) to complain.More from Zagoria: Knicks owner...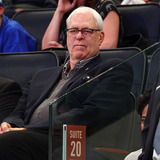 New York Knicks owner James Dolan heads one of the most dysfunctional franchises in all of professional sports, but he insists he isn't meddling in basketball affairs."No, no," Dolan said when asked during an appearance on Fox 5 if he's engaged in basketball decisions surrounding the Knicks (h/t ESPN's Ian Begley). "It's all Phil (Jackson, Knicks team president). It's all Steve ...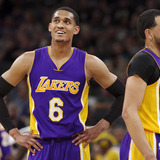 Want more news first thing in the day? Sign up for the Yardbarker Morning Bark newsletter here.Good morning and welcome to the YB Box Score, what we're reading while waiting for the Lakers to learn how to lose at the end of the season in a constructive manner. (Sports, where sometimes losing is a good thing.) Happy birthday to Tim Hasselbeck, Olaf Kolzig and Bert Blyleven. On this...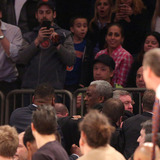 Charles Oakley was banned from Madison Square Garden for all of a few days.Mike Wise of The Undefeated reported on Tuesday that Oakley's ban has been lifted by James Dolan and the New York Knicks. Oakley's original "ban" came after he got into a physical altercation with some security guards last week. The situation has turned into a public relations nightmare for Dolan, as Knicks...
New York Knicks owner James Dolan recently expressed a complete belief that team president Phil Jackson has the organization on the right path and that the team's long-suffering fans completely understand that a massive rebuilding requires time and patience. When asked during an interview with The Hollywood Reporter, Dolan insisted he has total faith in...Read More The post James...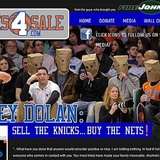 By Jason Rowan Even though New York Knicks owner James Dolan will not be reprimanded by the NBA for his fiery email salvo fired back at a disgruntled fan, the impulsive correspondence he fired off has inspired arguably a far more formidable foe than the league to take action: A group of disgruntled fans with a penchant for causing headaches for the suits running New York professional...
After only a month, could the honeymoon period between New York Knicks president Phil Jackson and team owner James Dolan already be over? If a New York Daily News source embedded inside Madison Square Garden and privy to the inner workings of the oft-dysfunctional front office can be believed, why yes, yes it is. The […] The post James Dolan reportedly trying to prevent Phil Jackson...
James Dolan just revealed something that New York Knicks fans have suspected all along — the team owner didn't understand the game of basketball.At least until spending a couple of hours with Phil Jackson— the new Knicks president.The Knicks owner confessed in a pair of candid live television interviews during the second quarter of Wednesday night's Pacers-Knicks game that Jackson...
MORE STORIES >>
Knicks News

Delivered to your inbox

You'll also receive Yardbarker's daily Top 10, featuring the best sports stories from around the web. Customize your newsletter to get articles on your favorite sports and teams. And the best part? It's free!