http://www.clutchfans.net James Harden talks to reporters after the Houston Rockets win over the Minnesota Timberwolves 120-102 on 2/23/2018.
The Rockets' MVP front-runner is a nightly headache for opponents. Players tasked with checking The Beard share why he's among the NBA's most unstoppable forces.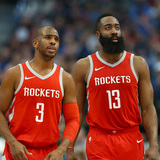 On Sunday night, the NBA All-Star game didn't disappoint. But James Harden and Team Curry would ultimately take the loss. However, that probably doesn't bother Harden as much as Chris Paul not being there does."What are we talking about? Obviously, everybody knows Chris Paul is with the Rockets. The Rockets have the No. 1 (record). How does that happen? It's frustrating. I know he...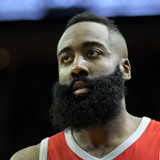 All-star guard James Harden believes the Rockets boosted their chances to win a title by adding free agents Joe Johnson and Brandan Wright, relays Alex Kennedy of HoopsHype. Both signed with Houston this week after reaching buyout agreements, adding depth to a roster that has the league's best record at the break."Those are experienced vets who both have playoff experience," Harden...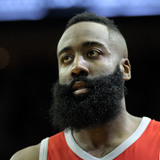 The Houston Rockets cannot stop winning. And James Harden is right at the center of it all. But that's not all. Wednesday night, the Rockets would win their 10th consecutive ballgame. Moreover, they would take a half-game lead over the Golden State Warriors for first out west."Houston led by as many as 17, but the Kings got within striking distance several times in the fourth quarter...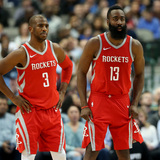 James Harden certainly knows how to show love to a teammate.Harden was asked in an interview with Complex whom he would select with his top pick if he were a captain for the All-Star Game. His answer was one of his teammates."If I had the first pick, I would pick Chris Paul," Harden told Complex. "He's not on the All-Star team, but he should be."True, Paul did not make the All-Star...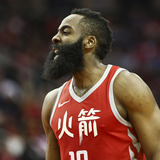 Rockets star James Harden can do it all.We know he can score, as well as any player in the league, and he's also not afraid to get his hands dirty fighting for rebounds. Not only that, his passing ability is nothing to scoff at, either, and you'll want to watch a sick dime he dished out during Sunday's game against the Mavericks.Harden worked the pick and roll with Clint Capela on...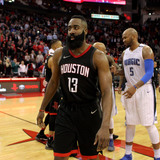 Mike D'Antoni does not think too much about Steve Kerr's deleted tweet about James Harden.The Houston Rockets head coach spoke with the media before Saturday night's game against the Cleveland Cavaliers and was asked about Kerr's tweet. D'Antoni brushed it aside as no big deal. And when it came to the issue of whether or not Harden was traveling on the play, D'Antoni said no. Here...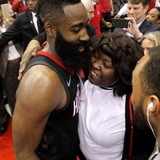 On Tuesday night, James Harden did something truly special.So special, in fact, that he is now in a league of his own.Against the Orlando Magic, Houston's superstar would finish with 60 points, 11 rebounds and 10 assists. Not only did the Rockets win (114-107), but Harden became the first player in NBA history to record a 60-point triple-double. Additionally, he would also break...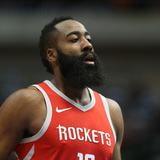 James Harden posted a stat line for the ages on Tuesday, prompting some great reactions across social media.During the Rockets' 114-107 victory over the Magic, Harden had a franchise-record 60 points to go along with 10 rebounds and 11 assists. He also had four steals for good measure. Harden became the first player in NBA history to record a 60-point triple-double.Below are just...
MORE STORIES >>
Rockets News

Delivered to your inbox

You'll also receive Yardbarker's daily Top 10, featuring the best sports stories from around the web. Customize your newsletter to get articles on your favorite sports and teams. And the best part? It's free!