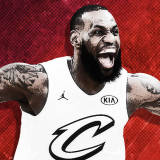 The 2018 NBA All-Star Game is in the books, and all indications point to the updated schoolyard-style draft format leading to new levels of competition for the midseason spectacle (also, next year's draft will likely be televised, which is the right call). Before the game even began, the two captains had a lot to say in terms of sneaker style with Steph Curry taking a subtle but...
 Kevin Garnett has been prominent throughout this year's All-Star break, and we take a look at his USA Today interview. Also, Karl-Anthony Towns and family on his first All-Star appearance. On Saturday, we detailed some of Kevin Garnett's Area 21 All-Star Weekend shenanigans along...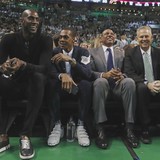 Paul Pierce thinks he knows who the next retired number of the Boston Celtics will belong to.Pierce said that Kevin Garnett will "without a doubt" see his No. 5 raised to the rafters now that Pierce has had the honor."Without a doubt, KG's number will be [the next one] retired in Boston," Pierce said, via Chris Forsberg of ESPN. "It's going to happen."Celtics president Danny Ainge...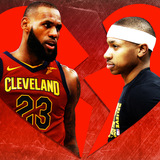 It's Valentine's Day, so you would assume the levels of love in the air would be elevated today. However, it would seem that no one told NBA players this, as the week following the league's trade deadline has been filled with the airing of grievances, most of which are of the petty variety.In Detroit, Blake Griffin refused to shake hands with his old squad following a loss, while...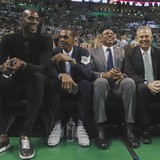 Kevin Garnett spent 20 years in the NBA. And his 14 would come as a member of the Minnesota Timberwolves. But that's not the team who he wants to retire his jersey. Instead, that distinction belongs to the team he won a title with: the Boston Celtics. If you are to take 'The Truth' Paul Pierce at his word, that is. But let's let him tell you:"(Garnett would) rather have his jersey...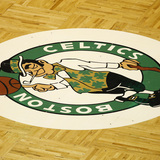 Ray Allen posted a lengthy message on social media Tuesday addressing his time with the Celtics and relationship with Paul Pierce.On Sunday, Pierce had his No. 34 jersey retired by the Celtics. Among those at TD Garden for the festivities were former teammates Rajon Rondo, Kevin Garnett, and Antoine Walker. Doc Rivers was also there. Ray Allen was not, and that became a topic of...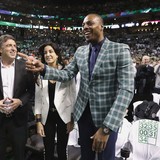 Whether he was invited or not, Ray Allen found something else to do on Paul Pierce's jersey retirement day.Allen shared a photo on Instagram Sunday that showed him golfing with friends, including comedian George Lopez. Another member of Allen's golfing foursome indicated on Instagram that they were playing on a course in Los Angeles, across the country from where Pierce's retirement...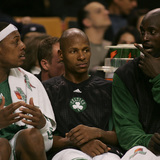 Paul Pierce's jersey retirement ceremony does not look like it will serve as a reunion for the Boston Celtics' Big 3.ESPN's Marc J. Spears reported on Saturday that Kevin Garnett and Ray Allen are not expected to attend Pierce's jersey retirement ceremony on Sunday. Rajon Rondo, who was the other star player on the Celtics' championship team in 2008, will not be there either as his...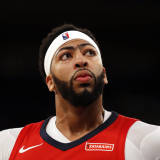 Here's the dismal, logical endpoint of something or other: in mid-February, eight NBA teams have between sixteen and nineteen wins. The Hawks, Magic, Mavericks, Kings, Suns, Bulls, Grizzlies, and Nets are all varying degrees of awful—or, as Tom Ziller aptly puts it, so bad, they can't help but beat each other—and the race for not just the number one pick, but the whole first half...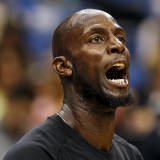 Kevin Garnett may work for the media now, as an analyst for TNT, but he still bleeds green.Garnett, who played for the Celtics for seven seasons, played a major role in helping the team win a title. That's probably why he still roots for the team, even though he spent the majority of his career in Minnesota.So when the Celtics fought back from a 26-point deficit against the Rockets...
MORE STORIES >>
Celtics News

Delivered to your inbox

You'll also receive Yardbarker's daily Top 10, featuring the best sports stories from around the web. Customize your newsletter to get articles on your favorite sports and teams. And the best part? It's free!