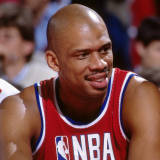 The NBA will announce the starting lineups for the 2018 All-Star Game at 6 p.m. ET on Thursday and the captains for each team as the league experiments with a new format for its midseason showcase.For those who haven't been following along, the NBA is eschewing the East-West All-Star format in an effort to fix a game that's gotten infamously less and less competitive over the last...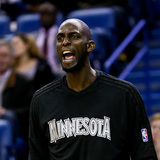 The 2008 Celtics are assembling like The Avengers to defend Paul Pierce.In a feature by Jackie MacMullan and Chris Forsberg of ESPN that ran on Wednesday, New Orleans Pelicans veteran Tony Allen, who was on that title-winning team with Pierce, shaded Cleveland Cavaliers guard Isaiah Thomas. Thomas was originally supposed to have a video tribute aired by the Celtics on Feb. 11, the...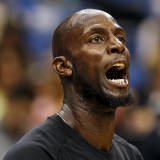 Kevin Garnett may work for the media now, as an analyst for TNT, but he still bleeds green.Garnett, who played for the Celtics for seven seasons, played a major role in helping the team win a title. That's probably why he still roots for the team, even though he spent the majority of his career in Minnesota.So when the Celtics fought back from a 26-point deficit against the Rockets...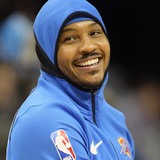 Pacers fans were in midseason form during Wednesday night's game, and they did whatever they could to make things difficult for the Thunder.Fans began making their presence felt before the game even tipped off, by showering former Pacers forward Paul George with boos during pregame introductions.They didn't stop there, though.Later in the game, fans attempted to get in Carmelo Anthony...
The beef between Kevin Garnett and Minnesota Timberwolves owner Glen Taylor is continuing.In an interview this week with Awful Announcing, Garnett said that he was interested in getting into ownership at some point, perhaps with the Wolves. But he added that he didn't want to work with the current ownership group."I don't want to be partners with Glen, and I wouldn't want to be partners...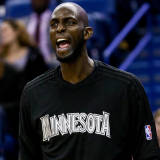 Kevin Garnett once famously declared, "Anything is possible." Apparently that includes Milwaukee Bucks big man Thon Maker winning the MVP award.In an interview with Jonathan Abrams of Bleacher Report that ran Monday, the retired 15-time All-Star spoke glowingly of Maker and his potential. Keep in mind that Garnett has recently been attending Bucks practices to work with Milwaukee...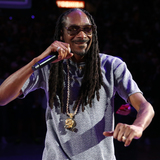 Snoop Dogg absolutely roasted LaVar Ball over how he put is son, Los Angeles Lakers rookie Lonzo Ball, "in the lion's den." The elder Ball is renowned for his trademark bombastic bravado and has used it to constantly pumped up Lonzo's basketball pedigree, putting his son square in the cross-hairs in his first NBA season. At least that's how Snoop Dogg, among many others, sees it...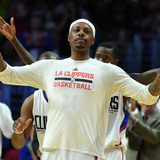 Paul Pierce thinks it's time for the 2008 Boston Celtics to let bygones be bygones.Pierce was recently reunited with Ray Allen for a celebrity basketball game in China and took the opportunity to call on Rajon Rondo and Kevin Garnett to reunite with the guard — who fell out with his former Celtics teammates over his decision to join their rivals in Miami in 2012. Will this work?...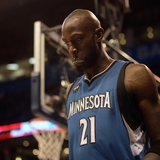 10 years ago Kevin Garnett was traded to the Celtics and a new era of excitement and prominence lasts to this day. Bobby and Keith look back at that day, draw parallels to Marcus Smart, preview Daniel Theis' impact on the Celtics and have a discussion on if KG's Boston trade ushered in the era of super-teams. Intro 0:00-3:00 Kevin Garnett 3:00-17:35 Marcus Smart 17:35...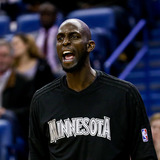 It unfortunately never came to fruition but Kevin Garnett apparently considered hanging up his sneakers a few years ago — a couple of seasons before he ultimately retired — to participate in what would have been a fantastic pro-athlete reality show. When KG's time with the Boston Celtics came to an end — and before he was traded to the Brooklyn Nets and later joined the Minnesota...
MORE STORIES >>
Celtics News

Delivered to your inbox

You'll also receive Yardbarker's daily Top 10, featuring the best sports stories from around the web. Customize your newsletter to get articles on your favorite sports and teams. And the best part? It's free!