He may not be a part of the future, but the Lakers can still learn something from having IT on the team. Time flies in the NBA. Case in point, next month will mark the two-year anniversary of Kobe Bryant's remarkable last game as a member of the Los Angeles Lakers. The fitting conclusion to the Black Mamba's storied career ended with an image, not of Bryant himself, but of a stirring...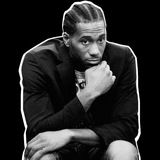 The San Antonio Spurs' record currently sits at 35-24, good for third best in the Western Conference and sixth best league-wide. That they've managed to pull this off despite getting just nine games from their star player, Kawhi Leonard, is an accomplishment unto itself, even by the Spurs' lofty standards. But it appears as if this may end up being a lost season for the two-time...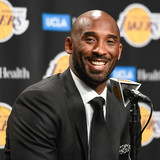 Kobe Bryant has heard all that talk about the Los Angeles Lakers having to recruit players, but he thinks the Laker mystique should be enough to bring in the big names.In an interview with ESPN's Jalen Rose, Bryant scoffed at the notion of being asked to help recruit players to the Lakers, stating that the true greats didn't need to be sold on the organization."You know, the thing...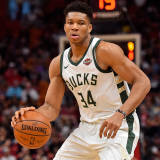 Bucks star Giannis Antetokounmpo has the physical attributes and skill set to potentially develop into one of the most dominant big men the game has ever seen. He just needs the proper coaching and training to take his game to the next level.It appears as if he's willing to put in work during the offseason to develop into a superstar and wants to do so with one particular Lakers...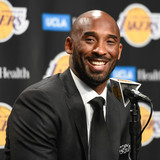 Jalen Rose was one of the starting guards for the Toronto Raptors the night Kobe Bryant scored the most points he has ever scored in a single game, but Kobe wants everyone to know that his scoring frenzy was not Rose's fault.Bryant was interviewed by Rose during Nike's "Makers of the Game" event for All-Star Weekend in Los Angeles on Thursday, and the topic if Kobe's 81-point game...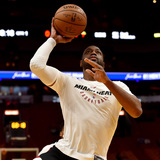 Dwyane Wade is probably nearing the end of his career. But now that he's back home with the Miami Heat, he's thinking about it even more. He just doesn't want it to be a big show."I'm not a narcissist like that. I don't think I need it. I'm not calling Kobe a narcissist. He earned it and needed that. But I can't set out and say I want a farewell tour like Kobe Bryant. That's not...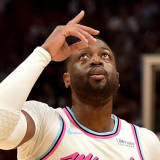 Dwyane Wade is often mentioned in the same breath as Kobe Bryant for his longevity and overall excellence at the 2-guard position. But Wade has no desire to imitate one notable aspect of Bryant's career.In an interview with ESPN's Jorge Sedano that aired this week, the Miami Heat guard said that he does not want a big farewell tour when he retires. "I don't want one of those," said...
Los Angeles Lakers had an eventful week 17 in the NBA. Help us bring you even more coverage by SUBSCRIBING TO OUR CHANNEL: https://www.youtube.com/user/lakersnationdotcom/?sub_confirmation=1 Kobe Bryant's Most Savage Practice EVER!!! https://www.youtube.com/watch?v=raXtQutWJbo&t=2s Kobe, Has Anyone Beaten You 1-On-1? https://www.youtube.com/watch?v=XqIIu_ieYAU Did you see...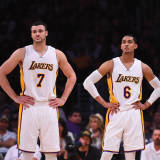 The Cavs completely overhauled their roster on Thursday, shipping out Isaiah Thomas, Dwyane Wade and Channing Frye, while acquiring Larry Nance Jr., Jordan Clarkson, George Hill and Rodney Hood.Overall, the trades appeared to work out well for the Cavs, as the team improved on defense, and also acquired players who can do more than just score — which figures to take some pressure...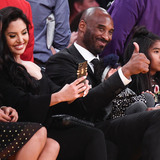 Kobe Bryant and Pau Gasol shared one of the closer teammate brotherhoods in recent NBA history, and now Bryant is calling for the two to be reunited once again, this time in the Staples Center rafters.Bryant, whose short film "Dear Basketball" is up for Best Animated Short at this year's Academy Awards, spoke with Spanish journalist Antonio Martin Guirado at the annual Oscar Nominees...
MORE STORIES >>
Lakers News

Delivered to your inbox

You'll also receive Yardbarker's daily Top 10, featuring the best sports stories from around the web. Customize your newsletter to get articles on your favorite sports and teams. And the best part? It's free!