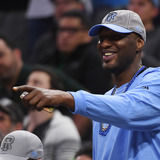 Lamar Odom has exhibited some self-destructive behavior in his life, but few realized that included sabotaging himself from becoming the No. 1 overall pick in the 1999 NBA Draft.Odom was viewed as a talented, versatile player coming out of college at Rhode Island in '99. He was in the mix to be the No. 1 pick, which ultimately was Elton Brand by the Chicago Bulls. Steve Francis...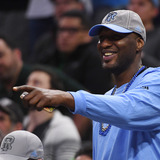 The BIG3 basketball league has given former New York Knicks fan favorite Charles Oakley another chance to play competitive basketball, but the 53-year-old does not believe that same opportunity should be afforded to Lamar Odom.Oakley, a player/coach who made his playing debut with the BIG3's Killer 3s on Sunday, told TMZ he would not want Odom on his team."I don't like him...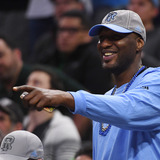 Lamar Odom has indicated in the past that he wants to play professional basketball again, so it would stand to reason that he would be interested in playing in the BIG3 if he has no future in the NBA.One of Odom's close friends and former coaches said last week that Odom is excited about the possibility of joining a BIG3 team. Ice Cube, the founder of the league, told TMZ on Sunday...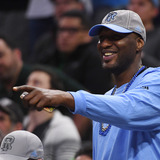 Lamar Odom appeared done with the game of basketball, but has apparently had a change of heart.Jim Harrick, Odom's close friend and Rhode Island coach, told TMZ Sports he recently talked to the basketball star who informed him he was pumped about the idea of potentially joining Ice Cube's BIG3 league."I talked to him the other day," Harrick said. "He told me before he didn't...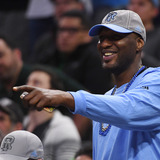 Former NBA player Lamar Odom is unhappy with ESPN, specifically Stephen A. Smith, for the way that he was portrayed First Take.Smith was discussing New York Knicks president Phil Jackson and mentioned that Jackson's first move as an executive was signing Lamar Odom, before emphatically stating that Odom "was on crack." On Friday, attorney Saam Zangeneh wrote a letter (which...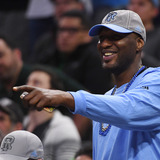 The Los Angeles Lakers continue to embrace troubled former player Lamar Odom, who was present during workouts on Monday. Odom was invited to the pre-draft workouts by none other than head coach Luke Walton. Among those the Lakers worked out Monday was UCLA's Bryce Alford, former teammate of Lonzo Ball, whom the Lakers very well could draft No. 2 overall. He took the time to give...
MORE STORIES >>
NBA News

Delivered to your inbox

You'll also receive Yardbarker's daily Top 10, featuring the best sports stories from around the web. Customize your newsletter to get articles on your favorite sports and teams. And the best part? It's free!