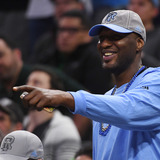 Lamar Odom was recorded on video after collapsing at an LA nightclub early Sunday morning.TMZ Sports shares the report and video of the former NBA player on the ground after falling in his VIP booth at a club called Bootsy Bellows. There's no other information available surrounding Odom's condition.Odom has been in rehab before for substance abuse issues and openly admitted that...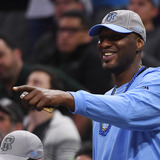 Lamar Odom has indicated in the past that he wants to play professional basketball again, so it would stand to reason that he would be interested in playing in the BIG3 if he has no future in the NBA.One of Odom's close friends and former coaches said last week that Odom is excited about the possibility of joining a BIG3 team. Ice Cube, the founder of the league, told TMZ on Sunday...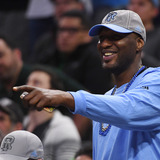 Former NBA player Lamar Odom is unhappy with ESPN, specifically Stephen A. Smith, for the way that he was portrayed First Take.Smith was discussing New York Knicks president Phil Jackson and mentioned that Jackson's first move as an executive was signing Lamar Odom, before emphatically stating that Odom "was on crack." On Friday, attorney Saam Zangeneh wrote a letter (which was published...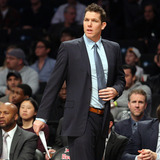 Lamar Odom is out of rehab and reportedly doing much better. There even is some talk about him potentially helping the Lakers as a coach. TMZ Sports caught up with Odom this week and asked whether the former Sixth Man of the Year had interest in coaching the Lakers. He said he did. In fact, first-year Lakers head coach Luke Walton confirmed on Tuesday that he and Odom had spoken...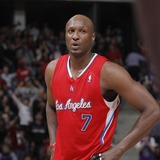 We have not heard a lot about Lamar Odom in recent weeks, and unfortunately it sounds like there haven't been many uplifting updates to provide about his health. According to a report from Entertainment Tonight, Odom is still struggling with both his motor skills and speech. "He's not doing great," a source reportedly told ET. "His speech is still slurred and he can barely walk...
MORE STORIES >>
NBA News

Delivered to your inbox

You'll also receive Yardbarker's daily Top 10, featuring the best sports stories from around the web. Customize your newsletter to get articles on your favorite sports and teams. And the best part? It's free!