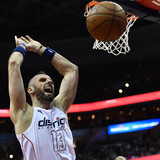 LeBron James is known for his offensive prowess, but he's still a great two-way player, and is a much better rim protector than he gets credit for.Opposing players have been known to adjust their shot when attempting to score near the rim if James is in the vicinity, and understandably so.Wizards big man Marcin Gortat, however, elected to go right at James during Thursday's game...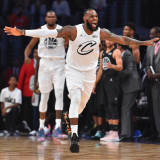 LeBron James will hit free agency after the season and his next move has been and will be one of the biggest stories in basketball. The Cavaliers enter the second half with a revamped roster and restored hopes of returning to the NBA Finals for a fourth straight season. However, based on past and recent comments, Howard Beck of Bleacher Report examines the possibilities surrounding...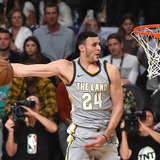 New Cleveland Cavaliers big man Larry Nance Jr. will get to honor his dad, after all. The younger Nance, who was acquired by the Cavaliers in the Isaiah Thomas trade, will get to wear the same number that his father wore with the Cavs.Since the elder Nance had his number 22 retired, special permission was needed. It's now been received. There is also good news for fans who might...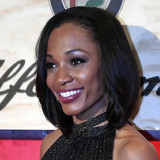 Cari Champion, the ESPN broadcaster who became tangentially embroiled in the controversy involving Laura Ingraham disparaging LeBron James, blasted the FOX News host for her critical commentary.Champion served as driver and interviewer for an edition of the UNINTERRUPTED series "Rolling with the Champion" that featured James and Kevin Durant. During the interview, James again made...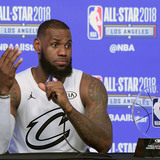 The NBA is mulling changing its playoff format, and it would have a huge impact on the advantage high-seeded Eastern Conference teams such as the Cavs have benefited from over the years.NBA commissioner Adam Silver revealed that the league is considering seeding teams 1-16, which could result in teams from the same conference meeting in the NBA Finals.LeBron James, as you might imagine...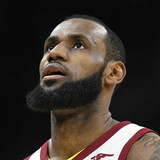 Adam Silver recently made it known that the NBA is considering redoing its playoff format, going 1-16 instead of having two 1-8 conferences. Cleveland Cavaliers star LeBron James is less than enamored with the idea.Speaking on the matter, James made it known that he prefers the current two-conference, 1-8 format with the best team from each conference meeting in the finals."I would...
Changing the NBA playoff format seems to be all the rage these days. Just ask commissioner Adam Silver. But LeBron James isn't on board."I would disagree with that. I think our league has been built the right way when it comes to the postseason."It's always about tradition, isn't it. But LeBron doesn't stop there."It just changes the landscape of the history of the game if you start...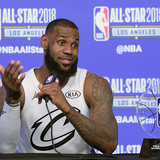 The idea of LeBron James joining forces with Kevin Durant and Stephen Curry has to be repugnant to most around the NBA. How could the world's best player leave what he has built up in Cleveland to go play for a team that has won two of the past three titles? Surely, it would ruin James' already fragile reputation.It's something that was reported to be a possibility mere weeks ago...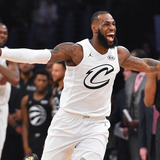 LeBron James' perfect blend of strength, athleticism and instinct is why he's one of the greatest players to have ever played the game.So you can imagine why NBA rookies aren't all that excited about matching up with him. No matter what type of player, as it relates to their physical makeup, you stick on James, he's probably going to win the matchup. You can only hope to contain...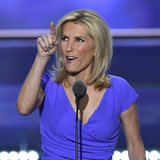 FOX News host Laura Ingraham really stepped in it recently when she made some comments about LeBron James and Kevin Durant, who have been critical of President Donald Trump recently. "Must they run their mouths like that? Unfortunately, a lot of kids — and some adults — take these ignorant comments seriously," Ingraham said Thursday night on her show. "And it's always unwise to seek...
MORE STORIES >>
Cavaliers News

Delivered to your inbox

You'll also receive Yardbarker's daily Top 10, featuring the best sports stories from around the web. Customize your newsletter to get articles on your favorite sports and teams. And the best part? It's free!