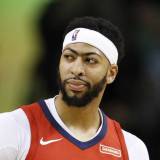 Anthony Davis' return to Boston on Tuesday night prompted another round of speculation about the possibility of the Celtics acquiring the Pelicans' star in a trade at some point. However, appearing today on Dan Le Batard's show, ESPN's Adrian Wojnarowski shot down that speculation, suggesting that there's nothing to the rumors linking Davis to Boston (Twitter links via Jake Madison...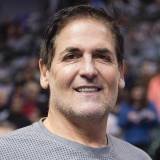 Dallas Mavericks owner Mark Cuban has always been an odd duckling. But in reality, this is what has helped make him one of the most successful businessmen in the entire country. Regardless of what we think about Cuban's sometimes repellent personality, he has been at the forefront in the business world.For better or worse, he's trying to continue this trend. Cuban noted recently...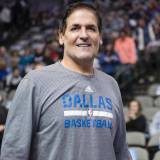 Dallas Mavericks owner Mark Cuban, unlike a growing number of NBA head coaches — not to mention the Los Angeles Lakers organization, per reports — actually believes LaVar Ball is good for the NBA.Ball, the outspoken and oft-controversial father of Lakers rookie point guard Lonzo Ball, once again has achieved drawing attention to himself by publicly criticizing Luke Walton, opining...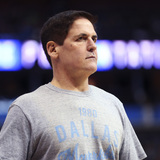 A number of celebrities are interested in buying the Carolina Panthers — including Sean "P. Diddy" Combs, Eddie DeBartolo, Colin Kaepernick and Stephen Curry — but Mavericks owner Mark Cuban has made it clear that he is not.Cuban has been critical of the NFL in the past, and not only did he tell Brad Townsend of The Dallas Morning News that he's not interested in buying the Panthers...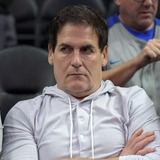 Dallas Mavericks owner Mark Cuban is watching what's happening around the NFL and likes what he sees. One of the most popular owners in the NBA world, Cuban's interest is in seeing his game surpass the brand we've seen created by the powers that be within the NFL.In the past, Cuban's remarks against the NFL has been directed at multiple aspects of what is becoming a truly divisive...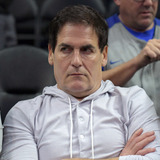 Mark Cuban is one of the few owners in sports that has been candid about his team's strategy for tanking.Cuban had no problem admitting that his team tanked last season, and with the (2-10) team currently sporting the worst record in the NBA, that could happen again this year, possibly sooner than later.It's not too early to begin talking about the subject, and Cuban was recently...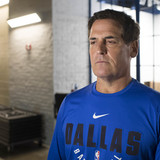 Mark Cuban apparently tried to go full Shark Tank on the league.According to Tim MacMahon of ESPN on Thursday, the Dallas Mavericks owner attempted to pitch other members of the NBA's board of governors on abolishing the draft and moving towards a system where each team would get a pool of money to sign rookies based on record."The team with the worst record gets the most money and...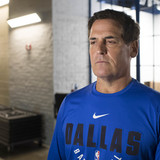 Dallas Mavericks owner Mark Cuban is nothing if not aware of what's happening in the world today.The always outspoken and sometimes controversial billionaire loaned his team's plane to player J.J. Barea to fly supplies to Puerto Rico to help in the recovery efforts stemming from the devastating Hurricane Mara earlier this month. Almost a week after the storm made landfall in the...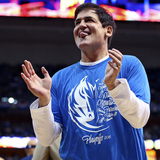 Money talks, but ball don't lie. Dallas Mavericks owner Mark Cuban knows exactly which players he'd want for a 3-on-3 tournament.Oliver Maroney of Uproxx asked Cuban about the BIG3 League, which features several ex-NBA players and recently wrapped up its inaugural season, wondering who his preferred veteran would be."Rasheed Wallace. It's not 3-on-3 without someone yelling 'ball...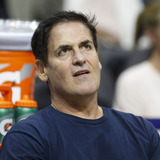 As Jerry Jones prepares to take the stage in Canton later this summer as a newly inducted member of the Pro Football Hall of Fame, he has an admirer in Mark Cuban.Cuban hasn't always had nice things to say about the NFL, but he spoke in glowing terms about his fellow Texan owner."Hopefully I emulate all this," Cuban said, per SportsDay. "Jerry had two goals: One, to be successful...
MORE STORIES >>
Mavericks News

Delivered to your inbox

You'll also receive Yardbarker's daily Top 10, featuring the best sports stories from around the web. Customize your newsletter to get articles on your favorite sports and teams. And the best part? It's free!