NBAE via utahjazz.com While most of Jazz Nation is wondering if Rudy Gobert and Derrick Favors can coexist, the question may actually be better phrased around guard Ricky Rubio. With Rubio navigating the ship and both bigs anchoring down low, the Jazz are simply unable to keep up with the current. Early in the season, it looked like Rubio's marriage with the Jazz would be smooth...
It's all about the Greek Freak in Milwaukee, but Ricky Rubio's battle with Eric Bledsoe will be key in the Utah Jazz's road bout with the Bucks. On Saturday night, the Utah Jazz will look to get back on the winning track when they take...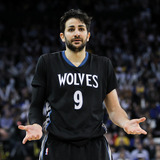 Now that Ricky Rubio is playing for a new team — the Utah Jazz — he's sporting a new look, apparently.Rubio, who spent the entirety of his career in Minnesota, usually tends to have a fairly clean look with not a lot of hair. That's not the case anymore. Check out the man bun and full beard from this Spanish national team game on Wednesday. Here's another recent photo — without the...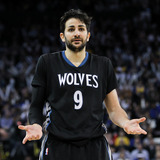 Ricky Rubio's tenure with the Minnesota Timberwolves was filled with trade rumors, and now that the point guard is out of there, he seems pretty relieved.Rubio, never a favorite of Minnesota coach Tom Thibodeau, is hoping for a new lease on life with the Utah Jazz, and he certainly sounds refreshed and relieved."To get traded, it's not fun, but I was really excited to go to an organization...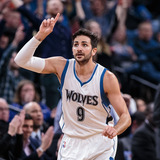 The Utah Jazz are planning on Ricky Rubio having quite the role for the team next season.Jazz GM Dennis Lindsey was on NBATV while the channel aired Summer League coverage, and he talked about the team's plans for Rubio, whom they recently acquired in a trade with Minnesota. Kidd never really shot the ball well — he was a 40 percent career shooter — but the guy was a great passer...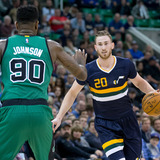 The Boston Celtics are in the midst of trade discussions to move at least one of their veterans as a way to afford All-Star Gordon Hayward. Boston and the former Utah Jazz forward have come to an agreement on a four-year max contract. But the Celtics need to move some cash in order to make the deal official.Earlier on Wednesday, it was reported that Boston had reached out to gauge...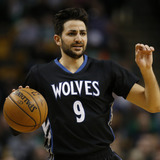 Ricky Rubio is drawing some interest from within the Northwest Division.According to a report by Marc Stein of ESPN on Tuesday, the Utah Jazz have expressed interest in trading for the Minnesota Timberwolves point guard. The 26-year-old Rubio had career-highs in points (11.1) and assists per game (9.1) last season. He has two years and about $29 million left on his contract.Rubio...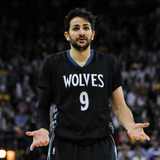 Could this be the summer that Ricky Rubio's Minnesota Timberwolves tenure finally ends?ESPN's Marc Stein reported Monday that, in the wake of their acquisition of Jimmy Butler, the Timberwolves are working hard to trade Rubio with a desire to add more shooting. Rubio, it seems, has been on the trade block for a year. The guard is a gifted creator and a solid defender, but he doesn...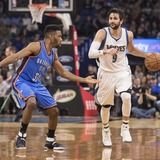 Most of the rumors surrounding the Minnesota Timberwolves leading up to Thursday's NBA Draft included the team looking to move point guard Ricky Rubio.When the Association's annual draft came to a conclusion, Minnesota had added All-Star guard Jimmy Butler in a blockbuster trade with the Chicago Bulls. It was a move that had been bandied about, but onlookers were still a bit surprised...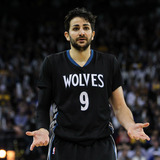 Minnesota Timberwolves guard Ricky Rubio has been on the trade block for some time now. Even after a career-best performance this past regular season, it doesn't look like that's changed.In discussing players that could be moved during the draft, Steve Kyler of Basketball Insiders indicates that both Rubio and the Wolves are expecting their relationship to end this summer."The worst...
MORE STORIES >>
Jazz News

Delivered to your inbox

You'll also receive Yardbarker's daily Top 10, featuring the best sports stories from around the web. Customize your newsletter to get articles on your favorite sports and teams. And the best part? It's free!