From the time Mike Smith has taken over as head coach of the Falcons in 2008, one problem has remained consistent: the pass defense. In the past, Smith has said that issues with that phase are related to the defense as a whole the defensive line and linebackers needing to provide a pass rush, etc. However, two of the teams four most significant acquisitions over the last three offseasons have come at cornerback, as the Falcons continue to upgrade their talent to try and improve a unit that has not finished above 20th in pass defense in Smiths four seasons. Incidentally, as relatively stable as Smiths coaching staffs have been, the Falcons also have had the most turnover at that spot, with Tim Lewis replacing Emmitt Thomas in 2010 as secondary coach and Joe Danna replacing Alvin Thomas this year as defensive backs coach. Following Aprils draft, the Falcons acquired four-time Pro-Bowl cornerback Asante Samuel from Philadelphia for a seventh-round draft pick. On Friday, Lewis met with the media during the teams rookie camp to address the state of his unit and how the team might deploy Samuel in combination with starting left cornerback Brent Grimes, a Pro-Bowler in 2010 whom the team tagged as its franchise player earlier this year, and Dunta Robinson, the teams big 2010 acquisition who received a six-year, 57-million contract at the time. Robinsons contract has since been renegotiated to give the Falcons more cap room. For now, it seems as if Robinson, the most physical of the trio, will be the nickel back, the cornerback who lines up inside. Lewis said that to his knowledge, neither Grimes nor Samuel have played inside. But I do know Dunta Robinson has played the nickel position when he was in Houston and had some success with it, Lewis said, so were going to take a look at him in there and, of course, the guys who were here last year. Fact of the matter is weve got some talent. The guys who were here last year are Dominique Franks, who will enter his third season, and Christopher Owens. Lewis said that last year Franks was serviceable and that he was not at all disappointed with how Franks played when starting nickelback Kelvin Hayden was injured in 11. The Falcons did not bring back Hayden this year. Lewis said that he thinks that Franks has a lot of room to grow. Nonetheless, with the Falcons investing a sizable amount of cash in Robinson, Grimes (who will earn 10.3 million this season) and Samuel, who renegotiated his deal so that it is for three years and worth 18.5 million, the group will be hard to crack. I told them only the defensive backs coach could get in that group, Lewis joked. One of the most important story lines of training camp will be which two of those three corners will get the most snaps and how much nickel the Falcons elect to play. Under new defensive coordinator Mike Nolan, its possible that the Falcons will make the nickel their base defense and use one less linebacker. But if they dont, then which corner comes out? Is Robinson used only in nickel situations, which seems the most likely outcome? Or do one of Grimes and Samuel come out in nickel situations, allowing Robinson to play one of the outside spots? Robinson, who came from a defense in which he played man-press coverage in Houston to one in Atlanta that has played more zone and asked him to back-pedal more, has received less-than-stellar reviews in his two seasons so he might be the odd man out. The goal is for Nolans defense to put more pressure on the quarterback up front to help the pass defense and to improve the Falcons third-down efficiency. The Falcons were tied for the third-worst third-down efficiency in the NFL last season at 44 percent while Nolans Miami defense tied for the seventh-best at 34 percent. Lewis half-jokingly said that to improve, his unit needs to cover closer on third down. I think mixing in pressure, zone, man-to-man -- those type of things are what coach Nolan brings to the table, the variety, Lewis said. Youll see a completely different package. Well be using our athletes in different ways. The ability to keep people off-guard and off-balance is what hes going to bring that will allow the (defensive end) John Abrahams of the world, allow the Kroy Biermanns of the world (to be effective) and its also going to help our secondary -- to help our team, to help the Atlanta Falcons.
Original Story:
http://www.foxsportssouth.com/05/16/1...
MORE FROM YARDBARKER
Falcons News

Delivered to your inbox

You'll also receive Yardbarker's daily Top 10, featuring the best sports stories from around the web. Customize your newsletter to get articles on your favorite sports and teams. And the best part? It's free!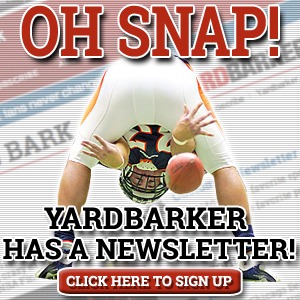 Latest Rumors
Best of Yardbarker

Today's Best Stuff

For Bloggers

Join the Yardbarker Network for more promotion, traffic, and money.

Company Info

Help

What is Yardbarker?

Yardbarker is the largest network of sports blogs and pro athlete blogs on the web. This site is the hub of the Yardbarker Network, where our editors and algorithms curate the best sports content from our network and beyond.