Found February 20, 2013 on Fox Sports Florida:
PLAYERS:
Ryan Tannehill
,
Dan Marino
,
Matt Moore
,
Pat Devlin
,
Reggie Bush
,
Daniel Thomas
,
Lamar Miller
,
Jorvorskie Lane
,
Brian Hartline
,
Davone Bess
,
Rishard Matthews
,
Marlon Moore
,
Anthony Fasano
,
Charles Clay
,
Michael Egnew
,
Jake Long
,
Mike Pouncey
,
John Jerry
,
Jonathan Martin
,
Nate Garner
TEAMS:
Miami Dolphins
The Miami Dolphins did enough last season to show some people theyre a team on the rise. They just hope those people include impact free agents.The Dolphins will head into the March 12 start of free agency armed with about 40 million of salary-cap room. Theyll get an idea then of how realistic it will be next season to make the playoffs for the first time since 2008 and just the second time since the start of the 2002 season.After free agency, the Dolphins, who went 7-9 last season, will have the No. 12 pick in the April 25-27 NFL draft. Theyll hope to build upon a solid draft last season, which included taking quarterback Ryan Tannehill with the No. 8 pick.Heres a look at how Miamis offense looks as free agency looms:QuarterbacksRyan Tannehill: The Dolphins hope Tannehill will provide them with the stability at quarterback theyve desperately been seeking since Dan Marino retired after the 1999 sesaon. His rookie season offered glimpses of his talent, but questions still remain. Tannehill completed 282 of 484 passes (58.3 percent) for 3,294 yards with 12 touchdowns and 13 interceptions. His downfield passing was not impressive but it remains to be seen if thats because he lacked big-play weapons at wide receiver. Matt Moore (free agent): The Dolphins likely will need to find another backup for Tannehill. No doubt theyll try to bring in another veteran who can offer Tannehill pointers and take over at times if Tannehill gets hurt or the sophomore jinx surfaces. Pat Devlin: Theres no evidence yet hes ready to take over if something were to happen to Tannehill. He figures to remain the third-stringer.Final Analysis: Tannehill should continue to improve. But the Dolphins might be hardpressed to find a backup as good as Moore, who led them to a 6-3 mark to close the 2011 season and who came off the bench when Tannehill got hurt last October to steer the Dolphins to a 30-9 win at the New York Jets.Running backsReggie Bush (free agent): It remains to be seen if hell be back for a third Miami season. Bush, who rushed for 986 yards last season after gaining 1,086 in 2011, had told FOX Sports Florida last November of his desire to return and lead the Dolphins to the Super Bowl. But the Dolphins may be unwilling to meet his salary demands. Daniel Thomas: The second-year man was a disappointment last season, his yardage total dropping to 325 after he had gained 581 as a rookie. If Bush departs, he will be candidate to be the regular back, but it's unclear whether he could handle that role. Lamar Miller: The former University of Miami gained 250 yards and had a sparkling 4.9 yards-per-carry average as a rookie. Pass blocking, though, is still a problem for Miller. But he might have more upside than Thomas as a potential Bush replacement. Jorvorskie Lane: He did what the Dolphins needed him to do last season as a rookie. He's a solid blocker and receiver with a fine work ethic. Final Analysis: The Dolphins cant break the bank, but they should make a strong effort to retain Bush even if he was plagued by inconsistency last season. He provides some big-play ability on a team that has few playmakers.Wide receivers Brian Hartline (free agent): He had a breakout season, catching 74 passes for 1,083 yards. The drawback is hes not much of a deep threat. Still, Hartline was a pleasant surprise in 2012. Davone Bess: Bess, who caught 61 passes for 778 yards, has recovered after missing the final three games due to a back injury. Like Hartline, Bess is mostly a possession receiver. But hes been very consistent since entering the NFL undrafted in 2008. Rishard Matthews: After being taken in the seventh round last year, he showed some flashes as a rookie. Matthews, who caught 11 balls for 151 yards, is worth getting a longer look. Marlon Moore (free agent): It's largely inconsequential whether Moore, who has caught 12 passes in three Dolphins seasons, will return. Final analysis: The Dolphins should re-sign Hartline. It would be a shame for them to see him go considering the steady improvement hes made in four seasons with the team. Still, the Dolphins need to do whatever it takes to bring in a deep threat to help out Tannehill. One possibility could be drafting Californias Keenan Allen with their No. 12 pick.Tight ends Anthony Fasano (free agent): Hes one of the NFLs most underrated tight ends. Fasano caught 41 balls last season for 332 yards and is a decent blocker. Charles Clay: Hes a solid all-purpose guy, used at fullback at times. But it would be too much to count on him as the regular starter at tight end if Fasano doesnt return.Michael Egnew: A bust after being taken in last years third round. He only got into the final two games of the season and did not catch a pass. But the Dolphins insist its too early to give up on him.Final analysis: The Dolphins should look to re-sign Fasano. Its doubtful theyd be able to land anybody better in free agency.Offensive line Jake Long (free agent): Along with Bush, the left tackle is Miamis most pivotal free agent. The No. 1 pick of the 2008 draft made the Pro Bowl after each of his first four years, but didnt in 2012 after missing the final four games due to a left triceps injury. Long might ask for more than 10 million a season in free agency, which could be too much for Miamis liking. Richie Ingognito: The left guard was named to the Pro Bowl although he really wasnt worthy. Got in as a late replacement. Still, hes a solid pro. Desperately wants to overcome his reputation for being a dirty player. Mike Pouncey: The center is a strong future Pro Bowl candidate. He stepped in as the starter in 2011 as a rookie and has been getting better ever since. John Jerry: The right guard has battled weight problems. In the preseason, He was called out by coaches for being fat on the HBO show Hard Knocks." But Jerry eventually did get in better shape and did a reasonable job as a starter.Jonathan Martin: Moved into the starting lineup at right tackle as a rookie and got better as the season progressed. Martin, who protected Andrew Luck at Stanford, is a smart player and a building block for Miamis future. Nate Garner (free agent): He replaced Long as the starting left tackle for the final four games and did not distinguish himself. Hes a free agent and might leave.Final analysis: The Dolphins shouldn't overpay Long, who has been wearing down in recent years due to injuries and could be in decline. Some believe Long, who turns 28 in November, mostly had continued to make Pro Bowls due to reputation.OverallThe Dolphins were hardly spectacular last season on offense, ranking 27th in the NFL in scoring at 18.0 points per game. So turning it around is not going to happen overnight.Still, the Dolphins need to do whatever they can to help Tannehill. That includes getting him at improvement at wide receiver while making sure that potential losses of Bush and Long dont handicap his development.Chris Tomasson can be reached at christomasson@hotmail.com or on Twitter@christomasson
Original Story:
http://www.foxsportsflorida.com/02/20...
THE BACKYARD
BEST OF MAXIM
RELATED ARTICLES
I am continuing my Miami Dolphins receiver prospect series today with Tennessee wide receiver Justin Hunter. Hunter is 6-4, weighs 200 pounds, and is a junior like his Tennessee counterpart... Come here for the best Miami Dolphins blog on the web. We have all of the most up to date new and opinions on the Dolphins organization for its fans.
The Miami Dolphins are poised to go on a bit of a shopping spree, once the March 12th Free Agency period opens.  As of this moment, the Dolphins have roughly $45 million to spend on resigning their own free agents and acquiring free agents that will hit the market on March 12th.  We can only guess as to what the Dolphins plan for the upcoming offseason will be, but we are beginning...
It's no secret that the Miami Dolphins are looking for a true number one receiver, and Pittsburgh's Mike Wallace fits the bill. Second year quarterback Ryan Tannehill needs weapons, and the Dolphins have a bunch of number two or three receivers, but no number one option. They have to deal with Brian Hartline, but he's a perfect option at the two spot. Davone Bess has been...
The clock is ticking on the Miami Dolphins relationship with their former #1 overall pick, Jake Long.  The Dolphins must decide before March 4th if they want to use their franchise tag on Long, resign him, or let him enter free agency on March 12th.  First, I don't see anyway that the Dolphins use the franchise tag on Long, as it would pay him over $15 million in 2013.  So cross...
Dolphins GM Jeff Ireland told reporters on Thursday that they'll likely be using their franchise tag in the next few weeks "There's certainly a likelihood we could use it," Ireland said, via the Miami Herald. Ireland suggested that they have already decided on who they'll be applying the designation to. Sean Smith has been rumored to be the likeliest candidate, but Armando...
The Miami Dolphins will not use franchise tag on cornerback Sean Smith, according to Armando Salguero of The Miami Herald. Today is the first day NFL teams can use the Franchise tag on their UFAs. The Dolphins will NOT use their tag on Sean Smith. Period. — Armando Salguero (@ArmandoSalguero) February 18, 2013 It's been reported that if the Dolphins are unable to reach...
After the Dolphins traded away Brandon Marshall last offseason for 10 cents on the dollar, they were left with a bunch of No. 3 receivers, but no real No. 1′s. That may change in 2013. The Dolphins' top free agent target this offseason is Mike Wallace, according to the Miami Sun Sentinal. Wallace could be demanding a contract in the 5-year, $60 million range, according to the...
Dolphins free agent-to-be LT Jake Long mentioned that the ball is in the Miami's court in regards to whether or not he'll be back next season. "We're going to have to see," Long said when asked if he'd remain in Miami, via NFL.com. "I'd be open to continue my career there, but it's essentially on them, see what they want to do and what direction they want to head...
The main objective for the Miami Dolphins this offseason is to find a new No. 1 receiver to line up opposite Brian Hartline either through the 2013 NFL Draft or 2013 NFL Free Agency. Albeit this year's draft class is loaded with depth and talent at wide receiver, the Dolphins—which have $44 million in cap space (currently third most in the NFL)—are expected to strongly pursue...
For weeks now we've been talking about Greg Jennings and the Miami Dolphins in the same sentence.  Is it possible that could be incorrect, and the Dolphins have eyes for somebody else. Omar Kelly of the Sun-Sentinel is reporting that the Dolphins may be targeting Steelers unrestricted free agent Mike Wallace to be their new number 1. Multiple sources tell the Sun-Sentinel Steelers receiverMik...
Dolphins News

Delivered to your inbox

You'll also receive Yardbarker's daily Top 10, featuring the best sports stories from around the web. Customize your newsletter to get articles on your favorite sports and teams. And the best part? It's free!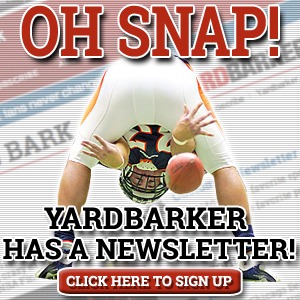 Latest Rumors
The Backyard

Today's Best Stuff

For Bloggers

Join the Yardbarker Network for more promotion, traffic, and money.

Company Info

Help

What is Yardbarker?

Yardbarker is the largest network of sports blogs and pro athlete blogs on the web. This site is the hub of the Yardbarker Network, where our editors and algorithms curate the best sports content from our network and beyond.