BEREA -- Jimmy Haslam spoke very highly of Mike Holmgren when he bought the Cleveland Browns, but he never spoke to him about a job. Holmgren said Tuesday that there were no discussions about a credible role that would keep him with the team. It hasnt been talked about, Holmgren said at a news conference that felt like a presidential goodbye that came sooner than Holmgren wanted. And I understand that. Holmgren said he came to Cleveland because of previous owner Randy Lerner, and Lerner hired him to do a job a certain way. That way would not continue with Haslam, who will be more active and involved than Lerner. My feelings toward Mike are strong and for the most part private, Lerner said via e-mail. One always wishes that more could have happened, more could have gotten accomplished. In the end, the Browns are better because of Mike Holmgren if for no other reason than because he delivered Jimmy Haslam a team with more talent and depth than the one he found when he got here. Holmgren, too, believes positive steps have been taken, specifically and most important because the team has found a quarterback in Brandon Weeden. He also held his fingers perhaps an inch or so apart when he said the Browns are close to winning close games. He admitted the record in his time was not good, and at 10-29 its not. But said he hopes the table is set for the future. The news conference had an odd vibe. It had a guy hired to be the team president trying to explain why things hadnt gone better, a guy who was caught up in the surprising sale of the team, a guy who understood why a new owner would want his guy. Holmgren looked back and did not second-guess the decision to keep Eric Mangini a second year, saying it was not fair to give a coach one season. He admitted he thought for a night about succeeding Mangini as coach, but said he did the right thing by not returning because his heart was not in it. He said the struggle to find a quarterback (through guys like Jake Delhomme and Colt McCoy) is an annual thing until the team finds one. He talked about three years of fixing things, and said his heart was always in trying to improve the Browns. He didnt say whats next except that when the season ends hell go someplace warm with his wife Kathy and think about the future. In response to a question about his work ethic, he said he never slept in his office as a coach and he changed his morning routine when his wife had breast cancer in Seattle. He wanted to spend time with her, and he did in the morning. He said he missed coaching, and did not rule out a return to the sidelines. He didnt say it, but he walked into a mess -- the roster was ancient, George Kokinis had been ushered out, Mangini was running everything and there was no quarterback. The level of fan frustration with the losing made Holmgren a lightning rod -- in part because of his success elsewhere. How long hell be with the Browns has yet to be determined. Holmgren referred to staying until the end of the season, but admitted he does not know how long the transition period will be. At times it didnt sound like it would be long, at others he said the end of the season. I still have my office, he said. Ive got my lunch ticket. Parking space. And his role now will be to support football. He said he no longer will be involved in the business operations. He stood up for his guys, saying he could not think of a better General Manager than Tom Heckert. He said coach Pat Shurmur is learning, and added: I believe in him as well. But he admitted their futures are in the hands of Haslam and Joe Banner. This is a business, he said, for adults and grownups. When asked in a half-kidding way whether hed changed his policy on playoff tickets -- a reference to him telling the media late last season during the Colt McCoy concussion drama not to call him -- he laughed, apologized and said: It wasnt my proudest moment. Holmgrens farewell had a muted feel to it, and it was far different from the fanfare that greeted his arrival. He got three of the five years, and even with a 1-6 start there are signs that whoever takes over next season will have a team that might be on the verge of actually well winning games. The reality that he is departing at the time when the team seems to be coming together was not lost on him. If and when the team does well Im going to be its biggest fan he said. I will feel good and be happy for whoevers here. Ill feel good about that. And think maybe (I) had a little something to do with that.
Original Story:
http://www.foxsportsohio.com/10/23/12...
MORE FROM YARDBARKER
Browns News

Delivered to your inbox

You'll also receive Yardbarker's daily Top 10, featuring the best sports stories from around the web. Customize your newsletter to get articles on your favorite sports and teams. And the best part? It's free!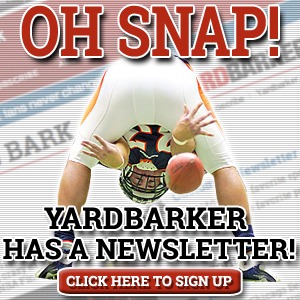 Latest Rumors
Best of Yardbarker

Today's Best Stuff

For Bloggers

Join the Yardbarker Network for more promotion, traffic, and money.

Company Info

Help

What is Yardbarker?

Yardbarker is the largest network of sports blogs and pro athlete blogs on the web. This site is the hub of the Yardbarker Network, where our editors and algorithms curate the best sports content from our network and beyond.