We're 0-4 and we have a long bye week to think about it. But so does this team. As they look for their own answers and try to resurrect the season that is still very much alive, we are faced with the task of sorting out all the questions. The next game is at the Jets, another struggling franchise. Can the Steelers get this thing going? And if we are doomed, just how bad is it? Ed Bouchette took the time to try to approach this rarest of Steelers conundrums: what to do when you're not winning: Their traditional goal of winning their division and competing for the Super Bowl has changed dramatically. Their new mantra is to avoid a season for another kind of ages, one they have not experienced in quite some time. Even ownership might not remember what a truly bad season looks, feels and tastes like. Welcome to the world of the Jacksonville Jaguars and Cleveland Browns. Go 1-15 or even 4-12? Those records are for the underclass of the NFL, not the haughty Steelers, not the team that houses the most Lombardi Trophies, not one of the most stable franchises in football. Big Ben took some criticism for his comments after the Vikings loss last Sunday, saying, "We're the worst team". But one thing that the critics might not see is a guy who knows he's the leader of this team, a guy used to winning and guy not wasting time with saying empty comments. Tough love can be motivation for a group of professionals. His other comment on the matter blows the one above out of the water: "I have to hope we can turn it around because we have to believe we can still be part of something special. If you don't believe that, then you don't need to be on this team or out here." As Bouchette says, there are expectations in Steeler World that dictate a good or bad season. The problem is, as this franchise hasn't had a losing since 2003, there is simply zero tolerance for losing. No one is used to it. The time before that was in 1988, part of a surge in the late days of Chuck Noll's career. In 1987, they were returning to playoff form but missed the playoffs in the last week. The next year, they faltered, finishing 5-11. And no one knew what to do. Looking back, that team needed a shot of fresh leadership. But that was after Noll had coached nearly 20 years. What will we say when we look back on this season? Ryan Clark said the Steelers organization is spoiled and they think about the big picture too much, but right now they need to focus on winning a game. One game. To readjust the focus and come back from adversity, that's a mark of a champion in this league. Nothing's easy in Steeler World. The Steelers have two weeks to mend the broken pieces.
Original Story:
http://blackandgoldforever.com/posts/...
MORE FROM YARDBARKER
NFL News

Delivered to your inbox

You'll also receive Yardbarker's daily Top 10, featuring the best sports stories from around the web. Customize your newsletter to get articles on your favorite sports and teams. And the best part? It's free!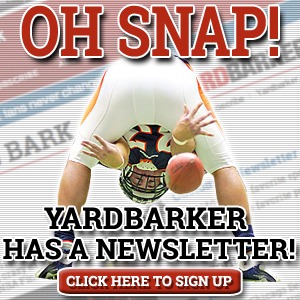 Latest Rumors
Best of Yardbarker

Today's Best Stuff

For Bloggers

Join the Yardbarker Network for more promotion, traffic, and money.

Company Info

Help

What is Yardbarker?

Yardbarker is the largest network of sports blogs and pro athlete blogs on the web. This site is the hub of the Yardbarker Network, where our editors and algorithms curate the best sports content from our network and beyond.