Rob Carpenter: Former New York Jet If you're a New York Jets fan, you probably have a lot of concerns right now. Injuries have sidelined Darrelle Revis and Santonio Holmes for the season, many fans and media are calling for Tebow to start, Mike Tannenbaum's job may be on the line, and the list goes on and on. I recently spoke with former New York Jets wide receiver, Rob Carpenter to get his take on the Jets and what life was like growing up with a dream to one day play in the NFL. Rob Carpenter grew up in New York, with a goal to one day play for his hometown New York Jets. Idolizing the likes of Muhammad Ali and Julius Irving, Rob learned at a young age that hard work and a consistent effort was the recipe for success to make it to the top, and it paid off. He was recruited by every ACC school, Syracuse University, Pennsylvania State University, the University of Iowa, and the University of Notre Dame. I asked Rob why he chose Notre Dame, and simply put, "it was a top notch school and football program, and my father and grandfather were big fans of Notre Dame" he said. After his first season at Notre Dame, Rob transferred to Syracuse University, where he excelled. Although he only played two seasons with the Orangemen, Rob still ranks among the top wide receivers to ever come through Syracuse statistically, putting him in the same company as the great Marvin Harrison.
While Rob was drafted by the Cincinnati Bengals in 1991, his dream of playing for the New York Jets came one season later, where he showed true promise averaging over 12 yards a catch. Unfortunately, Rob Carpenter was plagued by injuries afterwards, and retired after five seasons in the National Football League. I asked Rob if it was hard letting go of the game and not putting on the pads every Sunday.
"Not at all, I had a goal to play in the league for five years, and I did that. If I didn't get hurt, it would have been plenty more."
Today Rob remains an avid sports fan, a Syracuse alumni like his wife, and a loving father to his three sons and daughter. One of his current hobbies is watching his son Christian, currently a freshman football player at Towson University, making an impact on defense and showing his athletic ability he inherited from Rob. Playing time as a freshman isn't just handed out, and maybe one day we will see him in green and white! Until then, we can only focus on the Jets' current situation. I got a chance to catch up with Mr. Carpenter about the New York Jets. What other way to start off than to ask him about Mark Sanchez. His thoughts:
"I believe Mark can lead the Jets like any of the other quarterbacks who have come into the league around his class. The Jets need to surround him with weapons like the other quarterbacks have at their disposal. It's kinda hard to play quarterback in this league without a real playmaker to throw to." Rob makes a great point, especially with no Santonio Holmes for the rest of the season, Stephen Hill and Dustin Keller's lingering injuries, and the ineffective running game led by the widely overrated and overhyped Shonn Greene. I expressed to Rob my lack of faith in Greene, voicing my opinion to him that Shonn disappears too often in games, lacks the vision a number one running back has to have in order to be successful, on top of running like he's in a mud swamp every time he touches the ball. Carpenter was nicer than me, saying "In my opinion, he's a better complimentary back than a lead guy." Shonn Greene is not even complimentary worthy in my eyes. Instead, he's a liability with no future with the Jets after he finishes his rookie contract at the end of the season.
So who does this all fall on? I have been vocally supportive of Jets General Manager Mike Tannenbaum for the entire preseason and first few weeks of this season. I thought he was getting too much criticism; the same way New York Giants' GM Jerry Reese did after their 8-8 season in 2010. It is only week five of the 2012 season, but it looks like I was DEAD WRONG (ego kill) supporting a guy who I thought was highly underrated. The injuries on both sides of the ball have truly exposed the teams glaring weaknesses and lack of depth at seemingly every position on the field. Rob chimed in when I brought the subject of Mike Tannenbaum up, telling me "in the last two seasons, Tanny has not addressed the offensive issues, and it shows against the top teams in the league. Just look at the Steelers game!"
After the week one massacre at Metlife Stadium against the Buffalo Bills, Jets fans everywhere had realistic hope and expectations that this could be our year. Unfortunately, three weeks later, while sitting atop of the AFC East with a 2-2 record, realistic hopes are dissolving faster than Mike Tannenbaums credibility. While I interviewed Rob Carpenter, I did ask him a Tim Tebow question, but I refuse to be an additional critic and writer who stirs up more superfluous controversy when we live in a world that seeks and thrives off of such nonsense. Time will tell what Jets players will step up, along with what Jets personnel needs replacing.
I want to thank Rob Carpenter for taking the time out of his busy schedule to talk with me about life and Jets football. He was a pleasure to communicate with and I look forward to maintaining, while building, a stronger friendship with him. I would love for those who have read this to please leave comments and/or criticisms to help me become a better writer, allowing me to build on my strengths and weaknesses!
Original Story:
http://feedproxy.google.com/~r/TheJer...
MORE FROM YARDBARKER
NFL News

Delivered to your inbox

You'll also receive Yardbarker's daily Top 10, featuring the best sports stories from around the web. Customize your newsletter to get articles on your favorite sports and teams. And the best part? It's free!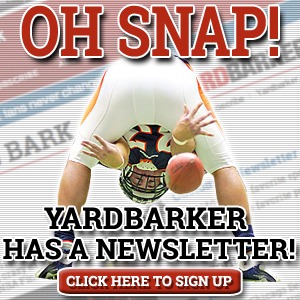 Latest Rumors
Best of Yardbarker

Today's Best Stuff

For Bloggers

Join the Yardbarker Network for more promotion, traffic, and money.

Company Info

Help

What is Yardbarker?

Yardbarker is the largest network of sports blogs and pro athlete blogs on the web. This site is the hub of the Yardbarker Network, where our editors and algorithms curate the best sports content from our network and beyond.