© AP I subscribe to the Marv Levy school of thought about pre-season.  This time of year is meant to evaluate players, put your roster together, and get ready for when the games actually count. Your pre-season record is meaningless, and one should not read too much into overall team performances. With that disclaimer out of the way, let me go ahead and read into what I saw Sunday night out of our division rival, the Miami Dolphins. The first team offense looked bad; the offensive line struggled; Jonathon Martin, who is supposed to replace Jake Long, had a tough night trying to block DeMarcus Ware's back-up (Ware did not play). Watching Martin all I could think was, "Mario Williams should have a field day against this kid." Ryan Tannehill was 2 of 5 for 11 yards, and he couldn't lead his team past midfield. His footwork was poor and he appeared to never quite get into the flow of the offense while appearing to rush everything. Tannehill also missed on two slant routes that were open and should have been completed.  The fumbled hand-off exchange on the first play was also nice to see.  It didn't get better after he left either for Miami as Tannehill's backup, Matt Moore, threw an interception that was returned for a TD.  Overall I am sure this group had everybody in South Florida shaking their head. To be fair, both starting wide outs (Wallace and Hartline) sat out the game, and Tannehill better pray they make it back into the lineup and stay healthy because the receiving corps that lined up on Sunday night was nothing special. Even then, if Miami does not get that offensive line fixed the Dolphins 2nd year QB will be handcuffed regardless of who is running the pass routes. I have to say, given the camp he's had so far, I believe that Stephon Gilmore can (and will) shut down either Wallace or Hartline. On the defensive side of things, the Dolphins looked a little better.  First round pick Dion Jordan showed some athleticism, and looks like he will be a factor as an off-the-edge pass rusher.  Overall however, the Dolphins gave up 174 yards rushing on 34 carries, and I had visions of C.J. Spiller running wild through the Miami secondary. Speaking of their secondary, the Dolphins signed S Reshad Jones to a 4yr, $29.285 mil extension with $15-million guaranteed.  The new deal now makes Jones the sixth highest paid safety in football. Did Miami overpay for a former 5th rounder who's had a "nice" career?  He did grade out as the NFL's third best safety last year. I am not sure if this helps or hinders Doug Whaley and the Bills as they try to hammer out a deal with Byrd.  I do think that Jones is a good player, just not $30-million over four years good, and Buffalo should not negotiate based upon any other teams' mistakes. I know it is early, and we have not seen the Bills line up against anyone besides themselves, but it was nice to see a division rival come out of their first preseason game with a lot more questions than answers.  Miami clearly has a ton of work to do if they have any designs on competing and maybe winning what should be a weak AFC East. The post Miami Vice appeared first on Queen City Sports.
Original Story:
http://queencitysports.net/miami-vice/
MORE FROM YARDBARKER
NFL News

Delivered to your inbox

You'll also receive Yardbarker's daily Top 10, featuring the best sports stories from around the web. Customize your newsletter to get articles on your favorite sports and teams. And the best part? It's free!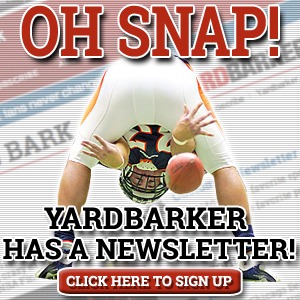 Latest Rumors
Best of Yardbarker

Today's Best Stuff

For Bloggers

Join the Yardbarker Network for more promotion, traffic, and money.

Company Info

Help

What is Yardbarker?

Yardbarker is the largest network of sports blogs and pro athlete blogs on the web. This site is the hub of the Yardbarker Network, where our editors and algorithms curate the best sports content from our network and beyond.