NFL Draft do-overs we'd most like to see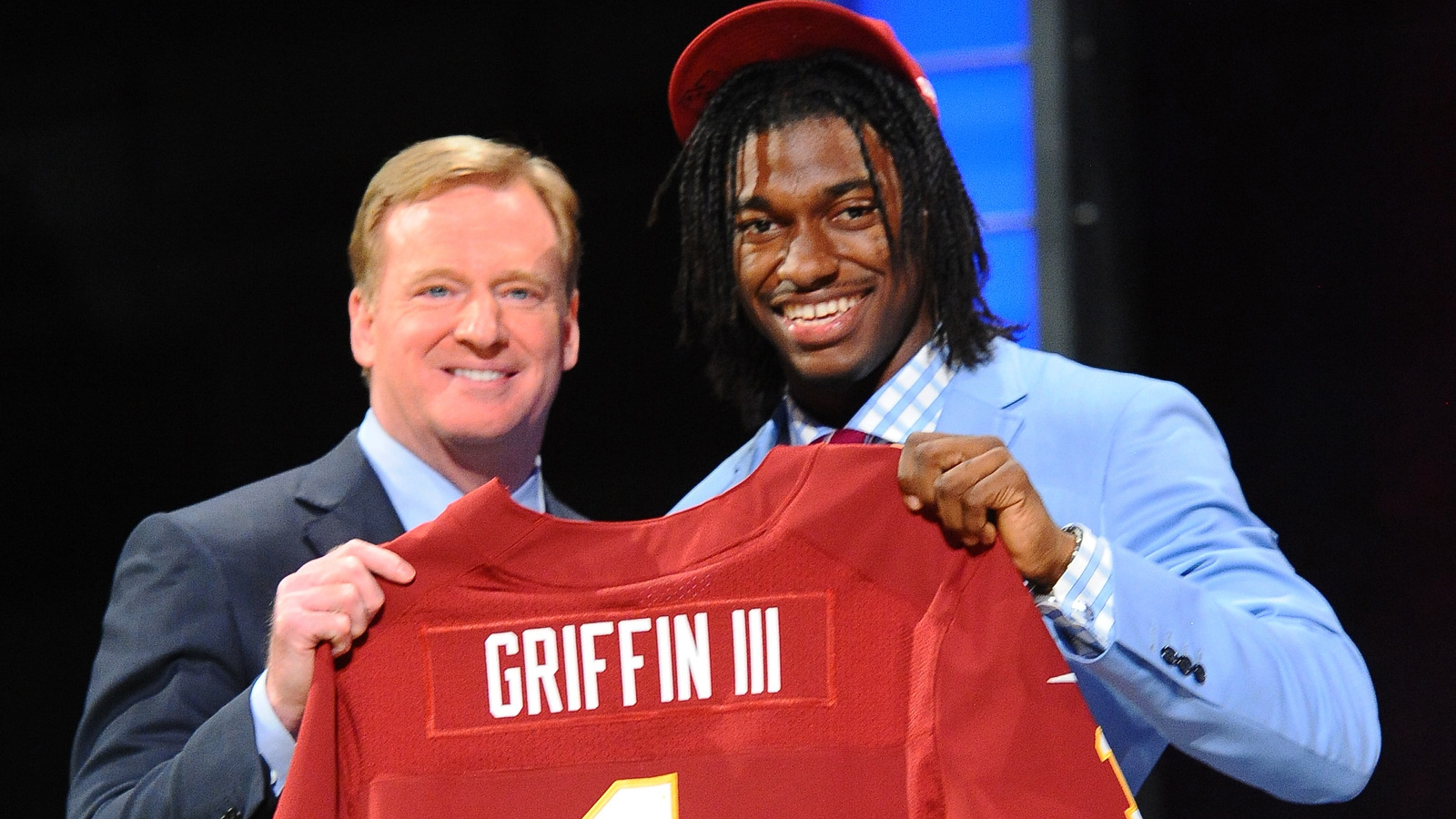 The Washington Redskins surrendered a huge bounty to move up and draft Robert Griffin III second overall in 2012.
The Washington Post/Getty Images
No matter the sport and no matter how certain the "experts" are about a player's future, no one really knows how any particular draft pick will turn out. Even though the draft grades will be flying in as early as late Thursday night for the 2017 NFL Draft, it'll take years to truly see how well each team did in the draft process.

Inevitably, there will be some big-time misses. No team is immune from draft busts, and every franchise has some picks they'd like back. Welcome to Yardbarker roundtable. Today, we take a look at some of the questionable draft selections of years past and give teams some do-overs. We asked our panelists:
What year of the draft top to bottom or individual player do you wish your favorite team had a redo on and why?
Mike Tunison: In 2013, the Steelers drafted Jarvis Jones with the 17th pick overall. Suffice it to say, he didn't produce much during his time in Pittsburgh and signed with Arizona earlier this offseason after the Steelers let him walk. Eight picks later, Minnesota took corner Xavier Rhodes, who has quietly become one of the better cover guys in the league, while the Steelers are still trying to solidify their secondary.
Shiloh Carder: As a Redskins fan, you'd expect me to say the 2012 Draft needed a do-over. Well, Washington did actually draft its current quarterback in that draft in Kirk Cousins. Alfred Morris, who set the Redskins' single-season rushing record, was selected in the sixth round. But, sure, the RG3 trade stings quite a bit. Trading three No. 1 picks and a No. 2 pick to move up four spots to draft a guy that had one magical season and little else deserves a redo. If they had just stayed put, they could've grabbed a guy like Luke Kuechly, Mark Barron or Dontari Poe with their original pick and Janoris Jenkins (whom the Rams selected with the Redskins' second-round pick) down the line.
Of course, in the five seasons since that trade, the Redskins have won two division titles while the Rams have yet to have a winning season.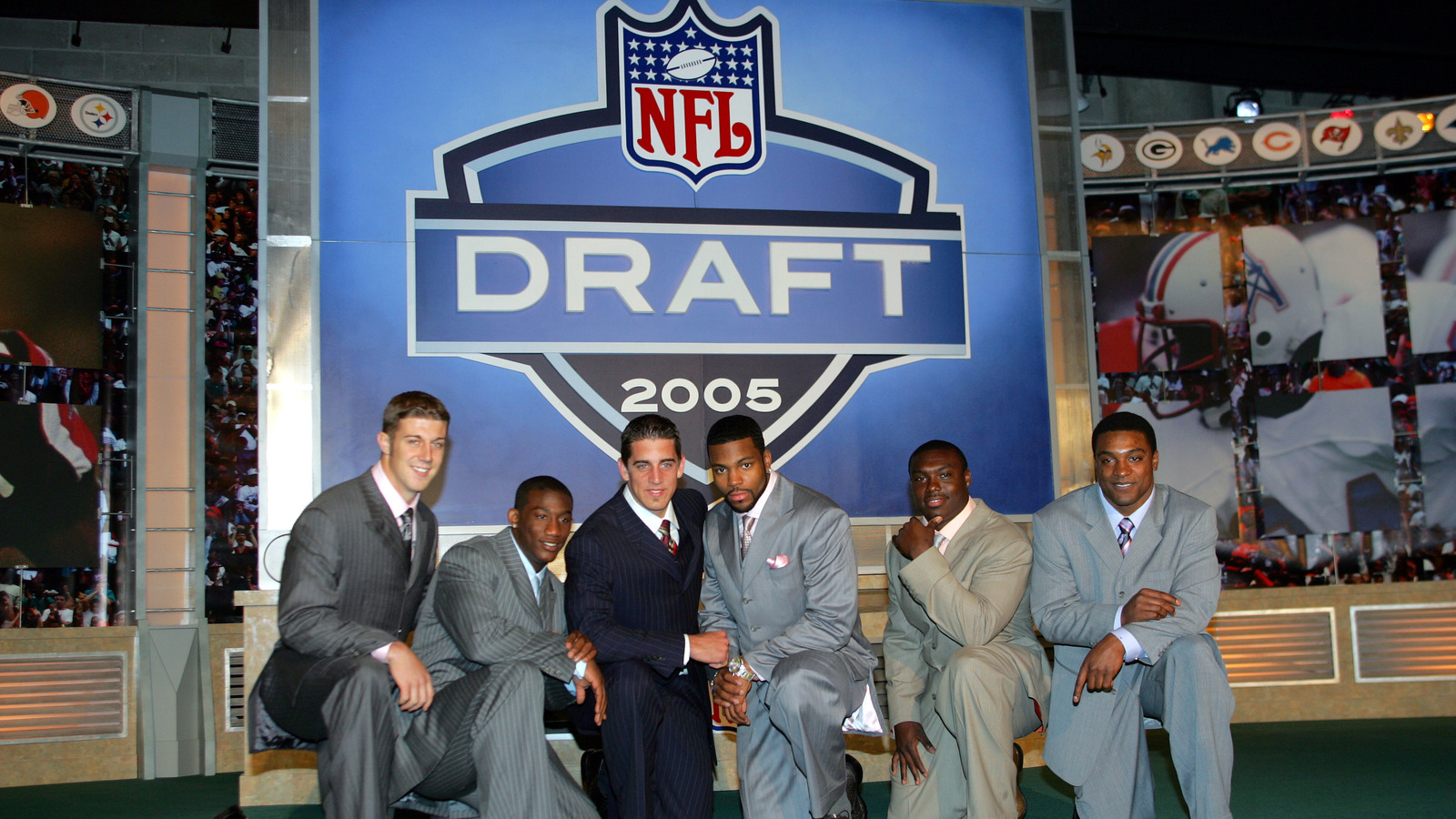 Several teams would like a mulligan on passing over Aaron Rodgers in the 2005 NFL Draft.
Chris Trotman/Getty Images
David Matthews: Quarterback is the position that never seems to work out for the Bears. After Chad Hutchinson, Jonathan Quinn, Craig Krenzel and Rex Grossman secured them a 5-11 record in 2004 and the fourth pick in the next year's draft, you'd think the Bears would have considered Cal's Aaron Rodgers in the first round. But they, and most of the rest of the league, did not.
To be fair, the scouts were not digging Rodgers after he was so lightly recruited and looked like the latest average QB in a long string of Jeff Tedford-coached quarterbacks. Instead, the Bears drafted Cedric Benson at four and picked up their next developing quarterback, Kyle Orton, in the fourth round. Benson was a bust. Orton was sent out of town in the Jay Cutler trade. Now Rodgers is on his way to Canton, and the Bears might roll the dice on Mitch Trubisky. Good thing this isn't a recurring theme with the Monsters of the Midway.
Sam Greszes: It's hard to call Kevin White, the Bears' first-round pick in 2015, a bust simply because he got badly injured and there's really no telling whether or not that hamstrung his potential. Looking deeper, however, the Bears have been terrible at positional drafting for years. They tend to get decent enough players, but they never seem to fill the needs of the team.
This current Bears squad, an entirely depleted team with dire needs on both the offensive line and defensive line, and at most skill positions (including quarterback), could have been bolstered had the Bears not drafted White to complement an already formidable receiving corps and instead focused on keeping Cutler upright. 
Daniel Tran: Living in San Diego for eight years, you kind of get swept up in the San Diego Chargers, and I moved there at the right time. LaDainian Tomlinson was in his prime, and Philip Rivers was push-throwing all over the field. However, even I knew it wasn't always that way.
Ryan Leaf was supposed to be the franchise savior in 1998, but he nearly tanked the team with his poor attitude and subpar play. The Chargers drafted Leaf out of necessity, and they missed out on drafting Charles Woodson, Keith Brooking, Takeo Spikes or even Randy Moss. But no, they took a guy that would win four games in three years and be out of the league by 25 years old.
MORE FROM YARDBARKER:
Name every Cleveland Browns first round pick since 1999
The Cleveland Browns made their not-so-triumphant return to the NFL in 1999. How many of the team's 21 first round picks since then can you name in seven minutes?
MORE FROM YARDBARKER
NFL News

Delivered to your inbox

You'll also receive Yardbarker's daily Top 10, featuring the best sports stories from around the web. Customize your newsletter to get articles on your favorite sports and teams. And the best part? It's free!