Found September 06, 2012 on Player Perspective: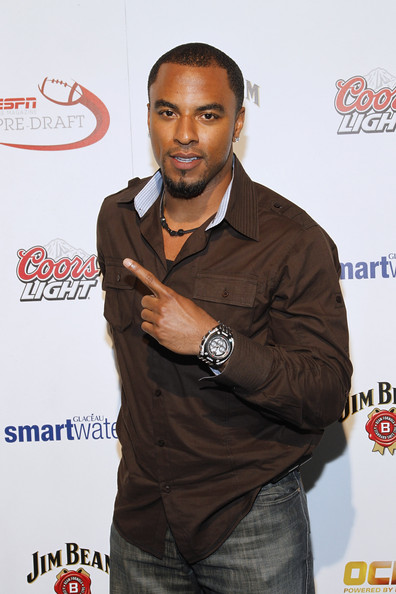 Former Safety Darren Sharper is one of 4 new former players who officially join NFL network this season. I hate writing "former" cause it makes me feel old. ugh!
Both Donovan McNabb and Darren Sharper have been fabulous on television in my opinion. It looks like the NFL network agrees cause they announced they've both been hired yesterday. Or maybe the NFL network is like every other network who will hire any star whether they're good or not. Either way, they have two winners here. 
McNabb is very sharp, but Sharper is even better to me. The thing I like about Sharp is that he doesn't bash current players but he doesn't kiss their asses either. He has a balanced approach to commentating I think people will enjoy assuming he keeps up the same style he brought during his appearances on the network last season.
[To read the rest click Read More]
Sharper's primary gig on NFL network as it stands will be on the NFL GameDay Scoreboard show that airs on Sundays at 4pm. Unfortunately most of us are watching football and not NFL network at that time but hopefully Sharper's role will be expanded beyond that with additional appearances on other shows. If they can give Deion Sanders (who is really at his best interviewing players not commentating) and Marshall Faulk (who is just awful all around) face time they should be able to throw Sharper some additional bones. He probably should have been on the NFL's new daily morning show NFL AM which is a solid show but with a cast of characters I never can remember.  
McNabb will be an analyst on NFL Playbook which is probably the most Xs and Os focused show the NFL has and my favorite thing to watch on the network besides SoundFX. The NFC edition of Playbook comes on Fridays at 8:00 PM ET  and then theres's a 9:00 PM ET show that covers the AFC. On its face, this seems like a good fit for McNabb provided he's as knowledgable about the game as typically seems. I'm looking forward to learning some good stuff from him. 
Also included in the NFL network's release on new hires are LaDainian Tomlinson and Shaun O'Hara. I have a wait and see approach on those two. I'm not quite sure what they bring to the table yet. Once I see them an action I'll return with an opinion.
Related Posts:
Original Story:
http://feedproxy.google.com/~r/Player...
THE BACKYARD
BEST OF MAXIM
RELATED ARTICLES
It's looking more and more like Donovan McNabb's NFL career is likely over.  The free agent quarterback has signed on with the NFL Network to serve as a studio analyst. "The six-time Pro Bowl passer has joined the NFL Network broadcast team, along with former players LaDainian Tomlinson, Darren Sharper and Shaun O'Hara, the network announced Wednesday," wrote NFL.com....
Well, Donovan McNabb may be accepting reality. The season starts today and he's yet to work out for a team – let alone sign with one. As perception becomes reality, McNabb is ready to move on and put the game behind him. McNabb, 35, last seen the football field as a member of the Minnesota Vikings before asking for his release. He requested to be released in hopes of landing...
Donovan McNabb may have been the last to see it. After a long and largely successful career in the NFL the former Eagles QB took a job as an analyst with the NFL Network. That will likely end his playing days on the field. McNabb was traded from the Eagles to the Washington Redskins in 2010. He won just 5 games there and quickly fell out of favor with Gang Shanahan. In 2011 he was...
• WAGs Of The U.S. Open – Brooklyn's swan song • Weather guy boner GIF (#4 on this list) • Um: Donovan McNabb close to getting a job • WATCH THIS: MMA guy showboats, gets KO'd • Ovechkin looking like Alabama meth addict • Asians: Hottest Japanese Rack Of The Day • NEW: Olivia Munn Cleav-Bomb • Russian Bikini Model Of The Day: Masha Filed under: Daily Dump
Shockingly, given how horribly he performed over his past few seasons, NFL teams showed little to no interest in Donovan McNabb during the offseason, and now that rosters are effectively set heading into opening weekend, it has been announced that the former NFL quarterback is signing on with a different kind of NFL team…as a [...]
Former Philadelphia Eagles teammates Donovan McNabb and Brian Dawkins will serve as television analysts during the NFL season. In other news, another former Eagle — Hugh Douglas — will join Jalen Rose and Michael Smith on a relaunched version of "Numbers Never Lie" on ESPN2. Donovan McNabb Joins NFL Network: Former NFL quarterback Donovan McNabb has joined NFL Network as...
Hey kids who just started school, it's almost the weekend! Only several more months to go! The Nationals-Cubs game got testy, because of course it did. Very nearly the worst play ever.. If you didn't know, Donovan McNabb is probably done with football. SCOREBOARD Empty!
NFL News

Delivered to your inbox

You'll also receive Yardbarker's daily Top 10, featuring the best sports stories from around the web. Customize your newsletter to get articles on your favorite sports and teams. And the best part? It's free!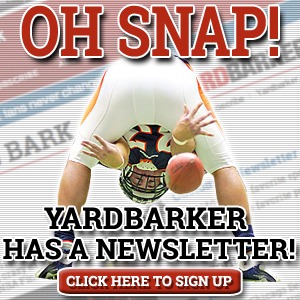 Latest Rumors
The Backyard

Today's Best Stuff

For Bloggers

Join the Yardbarker Network for more promotion, traffic, and money.

Company Info

Help

What is Yardbarker?

Yardbarker is the largest network of sports blogs and pro athlete blogs on the web. This site is the hub of the Yardbarker Network, where our editors and algorithms curate the best sports content from our network and beyond.