GREEN BAY, Wis. -- It hasn't been an easy transition for Packers rookie Nick Perry to adjust to outside linebacker in the NFL, and the former college defensive end isn't afraid to admit it.But after a full offseason of work at his new position and one week of training camp, Perry, Green Bay's first-round pick, feels like he's starting to get the hang of it."It's hard," Perry said of the switch. "Changing your whole aspect of the defense, you've been playing something else that's totally different from what you're used to doing. It was a bit uncomfortable for me, but doing something consistently, repetitively, day after day, it just comes to a point where you start to get the little things and you start to get comfortable with what you're doing."During the Packers' family night scrimmage Friday, Perry continued showing off the tremendous pass-rushing ability that caught the eye of general manager Ted Thompson heading into the draft. On two separate occasions, Perry made easy work of the second-string offensive line as he quickly pursued backup quarterback Graham Harrell and chased him out of the pocket."That was just a little preview, but there's still more to come," Perry said. "Rep-wise, it's going to come to a point where I'm locked and ready to roll full-throttle once the season starts."As soon as Perry first stepped foot in Green Bay, he was slated to be the Packers' starting outside linebacker opposite Clay Matthews. The coaching staff never directly told Perry that those were the expectations for him, but he knew it to be the case."I'm here for a reason," Perry said. "I'm running with the 1's (first-team defense), but at the same time, I know that i have to come out and perform. I have to be ready for whatever comes up. It's going to come a point in time where I have to be the guy out there helping the team. That's going to happen."In order for Green Bay's defense to improve on its lackluster 2011 performance in pass rush, Perry can't be average, not even as a rookie. Considering that the Packers went from the second-best team in the NFL in sacks in their Super-Bowl-winning 2010 season to 27th in the league last year, Perry has to be be ready to contribute immediately."I've been showing a lot of promise," Perry said. "I assumed that I had to work to earn this job. Rookies don't always get the jobs at first. It just takes work to get there, and I've been putting in good work in practice."That good work hasn't gone unnoticed by his teammates, either. The most important of those teammates is Matthews, whose performance this season could hinge on Perry's ability to put pressure on the quarterback."He's playing well," Matthews said of Perry. "Big kid, strong, athletic. He's made some plays out there. I think he's going to be a real asset to this team. He needs to continue to learn and stay in his playbook but as far as his willingness to learn, he's been all about it. He's been hanging around with me and I've been trying to impart a little wisdom on him, and he's looking good."During every practice, everywhere that Matthews walks, Perry is close behind. Both products of USC, they're constantly talking on the sideline in between drills.Matthews fell from 13.5 sacks in 2010 down to just 6.0 sacks last season. While sacks don't tell the entire story of Matthews' productivity, a decrease of that amount had a significant impact on Green Bay's defensive struggles a year ago.Perry is still just a rookie, and a rookie who is learning a new position. But with the Packers boasting the No. 1 scoring offense in the NFL, Green Bay is in win-now mode and can't wait too long for Perry to get acclimated to his new position."I'm comfortable, but there's still room for improvement," Perry said. "We're still a long way from the season (and) there's still a lot of work that needs to be done. Just a little fine-tuning and polishing up my skills and just working on the playbook as well. Just learning my concepts."I think once I get everything down I'll be able to play faster and make plays."For coach Mike McCarthy, who calls all of the Packers plays on offense, he's been keeping a close eye on Perry during team drills."That's something that I particularly look for when I call the offensive play but also know what the defensive call is going to be, and if I see he's going to be in coverage, I try to watch him," McCarthy said. "That's something that's a little new to him as far as the amount that he's been training there."Perry seems pretty unflappable, even in big moments. If he can continue to show that type of poise and start making a habit out of getting in the backfield, Green Bay's defense could soon be back to its dominating ways that were displayed in its Super Bowl run."I know that there's going to be new things, new challenges that come my way," Perry said. "So I just have to look past that and prepare myself for whatever is to come." Follow Paul Imig on Twitter.
Original Story:
http://www.foxsportswisconsin.com/08/...
MORE FROM YARDBARKER
Packers News

Delivered to your inbox

You'll also receive Yardbarker's daily Top 10, featuring the best sports stories from around the web. Customize your newsletter to get articles on your favorite sports and teams. And the best part? It's free!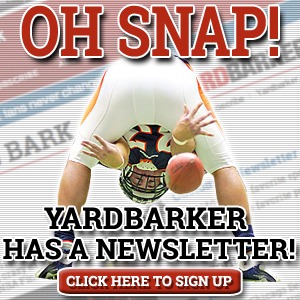 Latest Rumors
Best of Yardbarker

Today's Best Stuff

For Bloggers

Join the Yardbarker Network for more promotion, traffic, and money.

Company Info

Help

What is Yardbarker?

Yardbarker is the largest network of sports blogs and pro athlete blogs on the web. This site is the hub of the Yardbarker Network, where our editors and algorithms curate the best sports content from our network and beyond.