Now with the NFL Draft in the books and a couple of days has passed to marinate on what changes happen to the Houston Texans roster. New names in and old names out, the roster is taking a slight face lift for the upcoming 2013 season. Youth has been infused into the roster with nine new draft picks, especially on offense which should make the Texans fan base optimistic moving forward. On defense, they are still young, and added faster pieces to the puzzle through the draft, but more importantly they still have one glaring need that needs to be filled. At this moment, by our estimations, the Texans have SIX roster spots up for grabs, but that number can change with normal OTAs and training camp situations.  The Texans could upgrade these spots, and still have a chance to make their team even better for the 2013 season. Special teams play needs to get better, but that starts with depth behind the starters that can get the job done. With the draft picks and potential for more players, the Texans are making that group faster to prevent the poor play from last season that haunted the team the entire 2012 season. Take a look at the "Early Bird" Texans 53 Man Roster   Early Bird 2013 Texans 53-Man Roster Green Denotes Rookies Andre Johnson finally has help. Offense (22) Quarterback: Matt Schaub, T.J. Yates, Stephen McGee Runningback: Arian Foster, Ben Tate, ????? Fullback: Greg Jones Tightend: Owen Daniels, Garrett Graham, Ryan Griffin Wide Receiver: Andre Johnson, DeAndre Hopkins, Keshawn Martin, Lestar Jean, Alan Bonner Offensive Tackles: Duane Brown, Derek Newton, Dan Quessenberry, Brennan Williams Offensive Guards: Wade Smith, Ben Jones, Brandon Brooks Center: Chris Myers PUP: DeVier Posey   This is an offensive group that got young in a hurry especially on the offensive line and wide receiver position. The offensive line look like a position group that is set up for the future and looks like it could be one of the strengths more that ever moving forward, only problem will be time. One issue to watch moving forward with the offensive line is the health of starting right tackle Derek Newton who is recovering from patellar tendon surgery from this offeseason and will be out until training camp. The drafting of two offensive tackles should be a reason for concern and put Newton's overall health heading into camp into question. Also, the Texans will have to watch the situation with Wade Smith moving forward, who is in his last year of his deal with the team. The offense has two capable players in Brooks and Jones to take the veterans spot, and the ability keep another young player in Cody White around. White has the versatility to play both guard and center for the team, and he was moved up to the active roster to protect him from a Carolina Panthers team who was going to claim him off the practice squad during the 2012 season. The Texans have to find a third running back, they always have had three on the roster since the arrival of Gary Kubiak. With Cierre Wood, Dennis Johnson, George Winn and Ray Graham all brought in as rookie free agents, the team might be looking for one of them to emerge in camp. There are street free agents the team could find, but it might be wise to take the rookie runninback that could provide some special teams help and spot carries. This will be a position battle to watch as OTAs and training camp approaches.   Notable Players from the 2012 team not in depth chart: Ryan Harris, Andrew Gardner, Cody White, Tyler Clutts, Nick Mondek    Defense (24) Defensive End: J.J. Watt, Antonio Smith, Jared Crick, Tim Jamison Nose Tackle: Earl Mithcell, Chris Jones Outside Linebacker: Brooks Reed, Whitney Mercilus, Bryan Braman, Sam Montgomery, Trevardo Williams Inside Linebackers: Brian Cushing, Darryl Sharpton, Tim Dobbins, ?????, ????? Cornerback: Johnathan Joseph, Kareem Jackson, Brice McCain, Brandon Harris, Roc Carmichael, ????? Safety: Ed Reed, Danieal Manning, D.J. Swearinger, Eddie Pleasant, Shiloh Keo   Darryl Sharpton has to stay healthy, can he? The defense will be interesting and it all hinges on what Wade Phillips final decision is on Brooks Reed. Reed during draft weekend was hinted on being moved to inside linebacker with the drafting of two outside linebackers, but post draft press conferences makes the coaching staff and Rick Smith non committed to make the move. If Reed stays on the outside, look for that to open two spots on the inside linebacking group, behind the three veterans. If Reed moves to the inside, the team will be looking for a player for both the inside and the edge. Darryl Sharpton is the wildcard of the defense and it feels like the Texans are going to give him every opportunity to be the man next to Brian Cushing. With Sharpton's injury history, the Texans could be wise to sign a veteran free agent to fill the starters spot for opening week. Reed could be an option for the inside, but the edge run defense would take a hit. Sam Montgomery's development over training camp could possibly move Reed to the inside, especially if Montgomery can get the SOLB position learned quickly. As for the secondary, their are some positions up for grabs. An extra cornerback should be needed and Eddie Pleasant and Shiloh Keo's future with the team is not set in stone. There will be an open competition for the last two safety spots and should be one of the upcoming position battles to watch.     Notable Players from the 2012 team not in depth chart: David Hunter, Cameron Collins, Terrell McClain   Specialty (3) Kicker: Randy Bullock Punter: Shane Lechler Long Snapper: Jon Weeks Barring injury this will be the specialty unit for the 2013 season and this group looks like an upgrade on paper already. Rookie kicker success across the NFL should give the Texans a sense of ease with Randy Bullock this season after missing the entire 2012 season with a torn groin.     You can follow Patrick on Twitter.  He is the Editor of State of the Texans.    
Original Story:
http://www.stateofthetexans.com/the-e...
PLAYERS:
Andre Johnson
,
Matt Schaub
,
T.J. Yates
,
Stephen McGee
,
Arian Foster
,
Ben Tate
,
Greg Jones
,
Owen Daniels
,
Garrett Graham
,
Ryan Griffin
,
DeAndre Hopkins
,
Keshawn Martin
,
Lestar Jean
,
Alan Bonner
,
Duane Brown
,
Derek Newton
,
Brennan Williams
,
Wade Smith
,
Ben Jones
,
Brandon Brooks
,
Chris Myers
,
DeVier Posey
,
Cody White
,
Gary Kubiak
,
Ray Graham
,
Ryan Harris
,
Andrew Gardner
,
Tyler Clutts
,
Nick Mondek
,
J.J. Watt
,
Antonio Smith
,
Jared Crick
,
Tim Jamison
,
Chris Jones
,
Brooks Reed
,
Whitney Mercilus
,
Bryan Braman
,
Sam Montgomery
,
Trevardo Williams
,
Brian Cushing
,
Darryl Sharpton
,
Tim Dobbins
,
Johnathan Joseph
,
Kareem Jackson
,
Brice McCain
,
Brandon Harris
,
Roc Carmichael
,
Ed Reed
,
Danieal Manning
,
D.J. Swearinger
,
Eddie Pleasant
,
Shiloh Keo
,
Wade Phillips
,
David Hunter
,
Cameron Collins
,
Terrell McClain
,
Randy Bullock
,
Shane Lechler
,
Jon Weeks
TEAMS:
Houston Texans
,
Carolina Panthers
,
Pittsburgh Panthers
MORE FROM YARDBARKER
NFL News

Delivered to your inbox

You'll also receive Yardbarker's daily Top 10, featuring the best sports stories from around the web. Customize your newsletter to get articles on your favorite sports and teams. And the best part? It's free!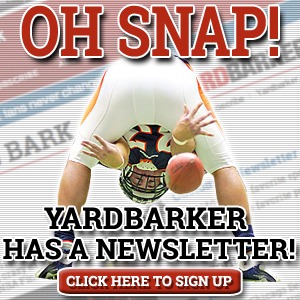 Latest Rumors
Best of Yardbarker

Today's Best Stuff

For Bloggers

Join the Yardbarker Network for more promotion, traffic, and money.

Company Info

Help

What is Yardbarker?

Yardbarker is the largest network of sports blogs and pro athlete blogs on the web. This site is the hub of the Yardbarker Network, where our editors and algorithms curate the best sports content from our network and beyond.