Undrafted free agents who could catch on in the NFL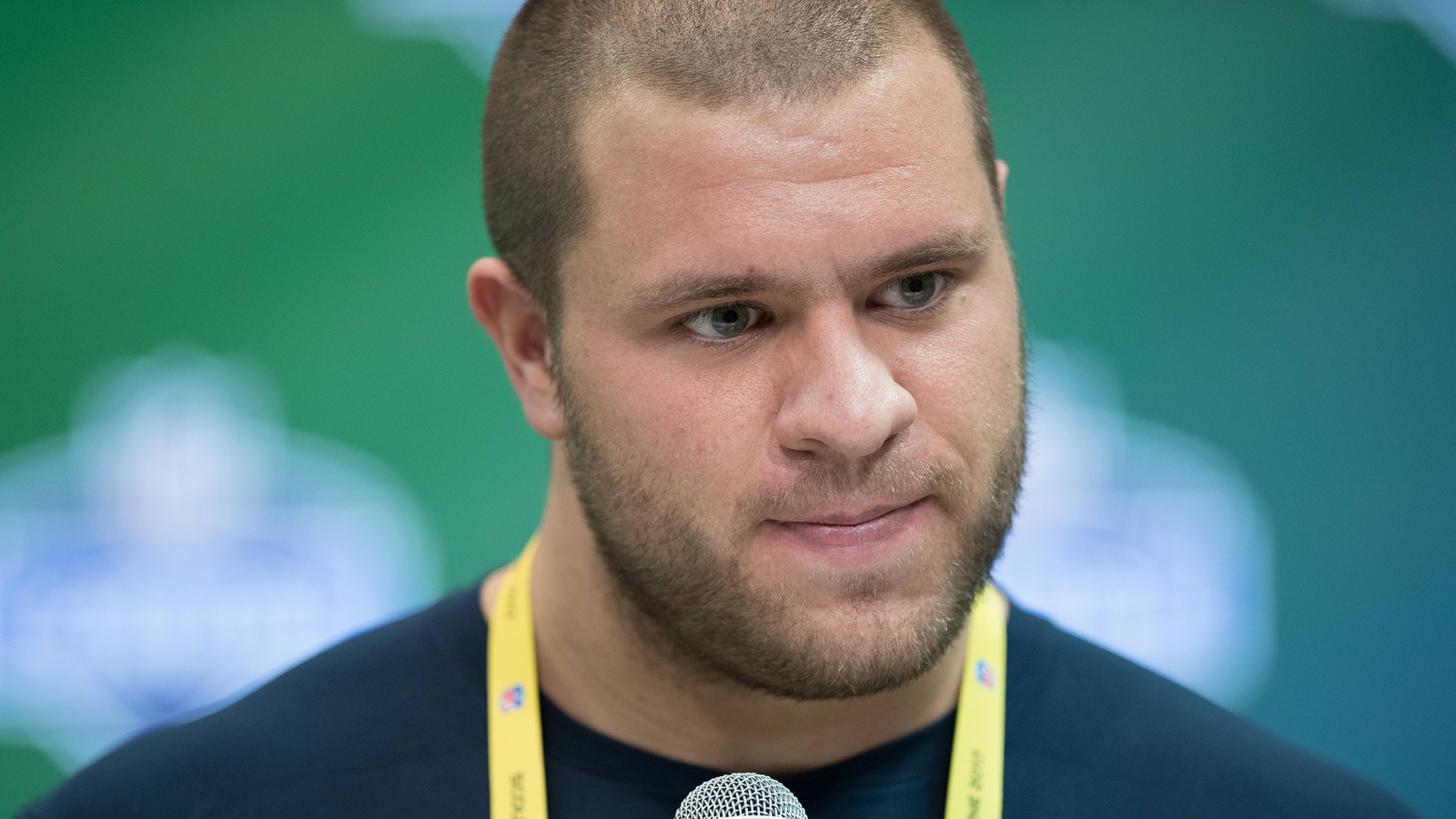 Tyler Orlosky could be just what the Philadelphia Eagles are looking for in a lineman.
Zach Bolinger/Icon Sportswire via Getty Images
The 2017 NFL Draft has come and gone with 253 players selected to their new professional teams. However, the guys who didn't get their names called during the draft can still find their phones ringing and a professional job available. Yes, the undrafted free agents.

Some have gone on to big things. Guys like Kurt Warner, Tony Romo, James Harrison, Wes Welker, Antonio Gates, London Fletcher and Warren Moon went from undrafted to great NFL careers. Many, many others had, at least, a decent career that lasted a few years. So who are the guys who didn't see their names scroll across draft screens last weekend that could end up seeing NFL paychecks for the next few years?

Tyler Orlosky, C, West Virginia

This draft was very thin of offensive linemen. Only two went in the first round with the first lineman going at No. 20. As far as centers go, only five were even selected. So an undrafted free agent Tyler Orlosky has a chance to catch on. He doesn't have the great physical attributes or athleticism that jumps out at you, but he has the drive and heart to be successful. When looking for line depth, the Eagles (who signed Orlosky as an undrafted free agent) will like that kind of will.

Greg Ward, Jr., QB/WR, Houston

Remember Greg Ward, Jr.? He was the Houston quarterback who beat Oklahoma in the season opener and was a Heisman candidate before the Cougars' season started to flounder. Well, the small-ish QB knew if he wanted to play in the NFL that he'd have to switch positions, so now he's a wide receiver. Ward signed a free agent deal with the Philadelphia Eagles. Ward may lack experience as a receiver (just 25 career receptions in college), but his dedication, his toughness and his speed should get him a good look from Philly. Being an emergency quarterback also helps. Yes, he'd be a project as a receiver but he won't be wasting your time developing him.

Connor Harris, LB, Lindenwood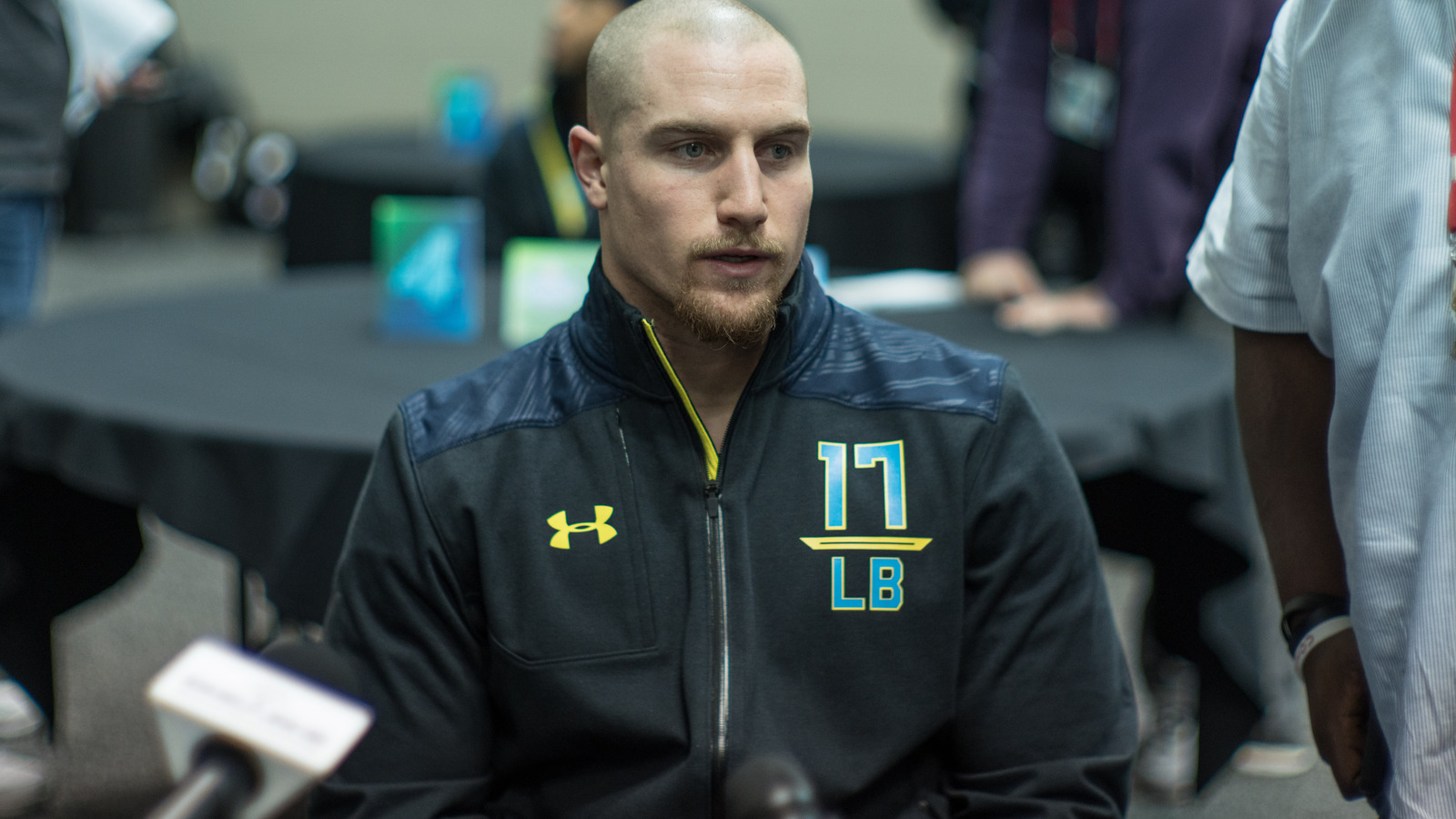 Connor Harris answers questions from members of the media during the NFL Scouting Combine on March 4, 2017. 
Robin Alam/Icon Sportswire via Getty Images)
Harris has recorded more tackles that anyone in all divisions of college football. While that's an impressive item to put on your resume, NFL scouts wonder just how good the competition was at Division II Lindenwood. The Jets (who signed him) will give him a chance to show how his toughness and technique translates to the NFL. Dude loves to watch film and his preparation will always be a welcome example to head coach Todd Bowles. His work ethic and fire (not his athleticism) will get him to stick in the league and he'll be an instant fan favorite.
Chad Wheeler, OL, USC
Unlike others on this list, Wheeler's a great athlete. He is big, strong and has great technique for an offensive lineman. He also started 45 games for a program like USC, so he's experienced at a big program. However, he's been dogged with multiple injuries over the last few seasons (shoulder, knee, foot). He has all the talent to be a starter in the NFL but can he stay healthy? Even if he can, has all the previous injuries zapped some of his power already?
K.D. Cannon, WR, Baylor

Cannon is raw. At Baylor, he wasn't really asked to do any sharp route running as the Bears employ a spread attack. His lack of route discipline is why Cannon went undrafted. The 49ers have snatched him up and they need playmakers. New head coach Kyle Shanahan could find ways to utilize Cannon's speed as a returner and develop him into a big play threat down the road. Cannon's path to an NFL gig will be to really work on the fundamentals of being a wideout.
Jerod Evans, QB, Virginia Tech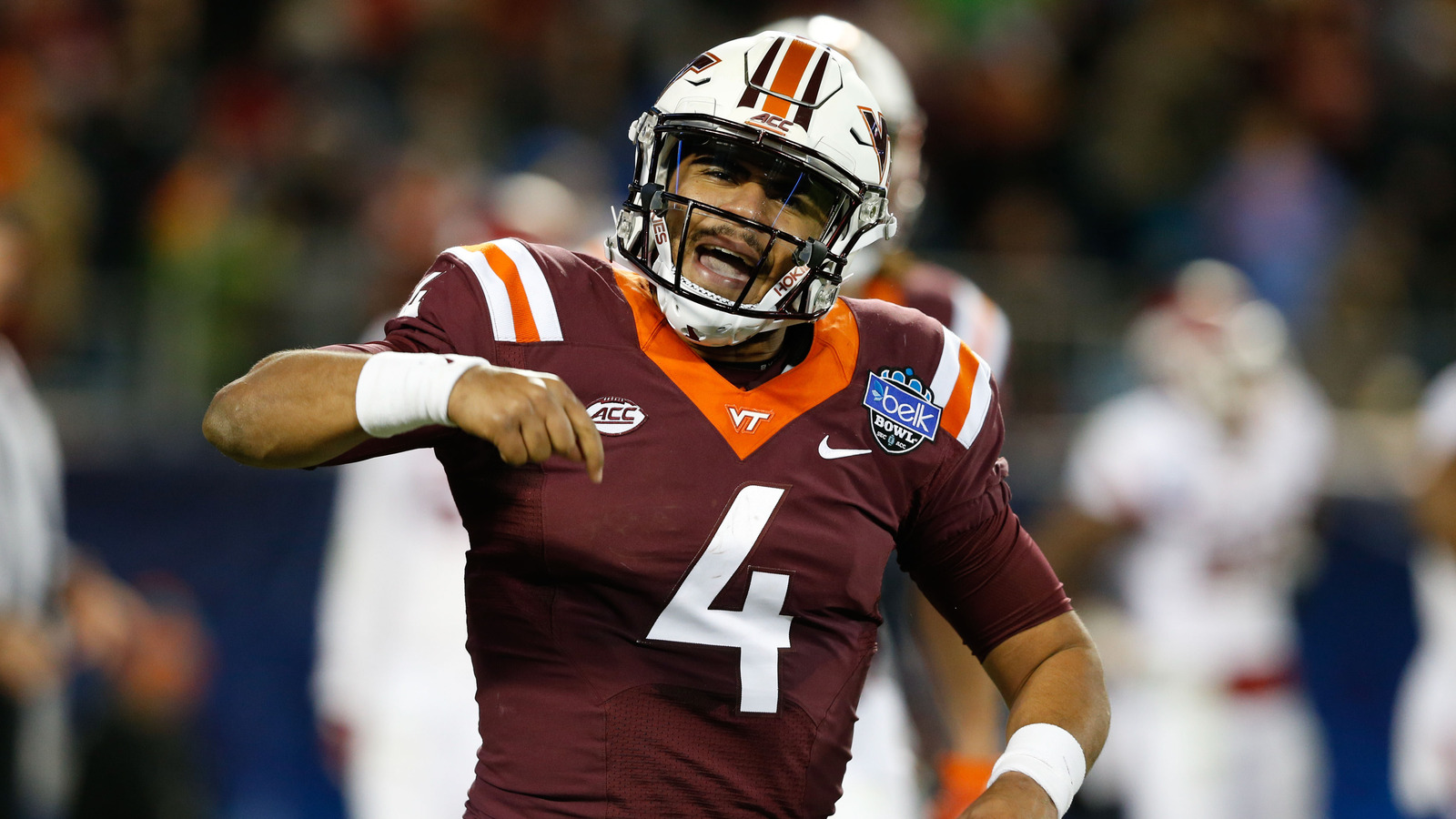 Virginia Tech Hokies quarterback Jerod Evans celebrates after a touchdown in the fourth quarter against the Arkansas Razorbacks during the Belk Bowl on Dec. 29, 2016. Virginia Tech defeated Arkansas 35-24. 
Mandatory Credit: Jeremy Brevard-USA TODAY Sports
Evans was a victim of coming out of college too early. He was a junior who only started one year at Virginia Tech. The talent is there. He's a big guy with a big arm but able to go through his progressions and find his target. He just needs to do that more consistently as his footwork is poor which causes passes to not be as crisp as they should be. That can be taught, especially if he latches on a team that not only has good QB coaching but also doesn't have chaos at that position. He needs time. Still, Evans has already called his shot by saying that teams will regret not drafting him.
Jadar Johnson, S, Clemson
Johnson has NFL talent and would most likely been a shoo-in to be a 5th or 6th round pick if not for being inexperienced and providing bulletin board material to the other team. Johnson has no problem barking during the game or during press conferences which isn't a deal breaker but lacking a motor below aside of his jawing has been an issue. He doesn't like to stick his nose in the run game or tackling which is a must when you want to be an NFL safety. The Giants (who he signed with) needs depth in the secondary so he could stick on the roster. With the New York media, you may hear from this kid sooner than you think.
Travis Rudolph, WR, Florida State
Rudolph isn't a speedster, but he is a great route runner who catches the ball away from his body, can adjust to throws and has great footwork. He can be a guy that becomes a potent possession receiver on those 3rd-and-six kind of situations. He works the sidelines well and his catch skills allow him to keep defenders at bay. Oh, and he likes to block as well. His problem is that he isn't a speed guy and could see some difficulty with press coverages. If he can get off the line, he'll be a solid option for the Giants.
MORE FROM YARDBARKER:
QUIZ: Name the non-QBs to get drafted #1 overall since 1977
By far, quarterbacks are selected more often with the top pick in the NFL Draft than any other position, but a signal-caller doesn't always go #1. Since 1977, 21 non-QBs have been selected first in the annual NFL Draft. How many can you name in six minutes?
MORE FROM YARDBARKER
NFL News

Delivered to your inbox

You'll also receive Yardbarker's daily Top 10, featuring the best sports stories from around the web. Customize your newsletter to get articles on your favorite sports and teams. And the best part? It's free!