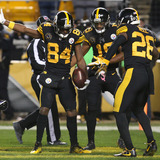 Antonio Brown's third touchdown on Thursday Night Football against the Tennessee Titans was a special one.The Pittsburgh Steelers star hauled in a pass from Ben Roethlisberger. In doing so, he channeled former New York Giants receiver David Tyree and his famed helmet catch from Super Bowl XLII. The helmet element is only part of what made this catch so brilliant.Brown also moved...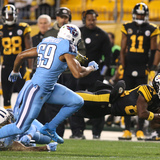 Antonio Brown channeled David Tyree in tonight's game against the Titans.The Steelers wideout caught his third touchdown of the night in spectacular fashion. He used one hand and the side of his helmet to haul in the football, making it 30-17 in the fourth quarter. That touchdown was just the cherry on top for Brown. With 144 receiving yards on ten receptions, he helped get the Steelers...
The Pittsburgh Steelers can be considered an up-and-down offensive team. But they can strike early and often.That happened early Thursday night against the Tennessee Titans in a battle between two first-place teams.On the Steelers' first possession of the game, Ben Roethlisberger hit Antonio Brown on this beautiful 41-yard touchdown strike to open up the scoring. #TENvsPIT#HereWeGopic...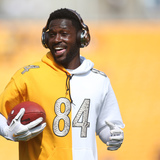 Pittsburgh Steelers wide receiver Antonio Brown's prized Rolls-Royce was apparently the victim of some vandalism.But, it is not as serious as we might think. Brown's three young children decided to prank their daddy and toilet paper the Rolls. There is no getting out of this one. Brown caught his kids red-handed carrying the incriminating rolls of toilet paper.Fortunately, cleaning...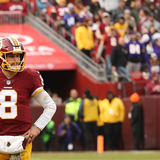 Week 10 saw one of the NFL's two remaining winless teams get a much-needed victory, plus a myriad of upsets or near-upsets, and some top performances. We also saw stars and teams struggle in unexpected fashion as the playoff race really begins to heat up.Here are the 15 biggest disappointments from NFL Week 10.Buffalo Bills' defenseA once-promising Bills season is headed in the completely...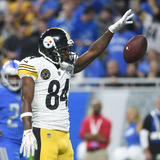 The Pittsburgh Steelers are returning to action after a week off on their bye and hope to add to their three-game winning streak. This weekend they will face the Indianapolis Colts with the goal of becoming 7-2 by the end of Sunday's game.Steelers star wideout Antonio Brown says their offense is "on the brink" of putting together some of its best performances. He also shared this...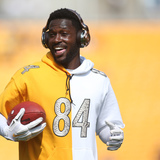 Pittsburgh Steelers receiver Antonio Brown embraced the "Throwback Thursday" spirit in a big way, even managing to troll himself in the process.Brown showed he doesn't take himself too seriously, when he posted this funny photo of himself at Central Michigan University. And yes, he's rocking a good grill in his mouth. "I regret nothing" Brown wrote as the caption.Brown can say what...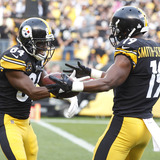 Antonio Brown is doing his part to help out JuJu Smith-Schuster after the Pittsburgh Steelers rookie wide receiver had his bike recently stolen.Brown took to Twitter to offer a pretty nice reward for the return of Smith-Schuster's only means of transportation. Smith-Schuster took to Twitter Tuesday to bemoan the theft of his bicycle.  "Man, someone stole my bike," Smith-Schuster...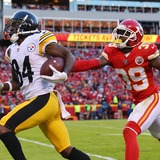 Antonio Brown, when his head is in the game, is the best receiver in the NFL.After a bit of dissension seemed to bring the Steelers down a bit, they refocused and rebounded in a big way — handing the Chiefs their first loss of the season.And Brown's spectacular fourth-quarter catch is a big reason why.It happened when Ben Roethlisberger floated a pass toward the sideline, intended...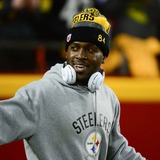 Antonio Brown has shown on more than one occasion that he is prone to lapses in judgment, and one of the star receiver's former teammates believes that is more about Brown's selfish personality than it is about making honest mistakes.Ryan Clark, a former Pittsburgh Steelers safety who now works as an analyst for ESPN, said this week that Brown creates the impression that he puts...
MORE STORIES >>
Steelers News

Delivered to your inbox

You'll also receive Yardbarker's daily Top 10, featuring the best sports stories from around the web. Customize your newsletter to get articles on your favorite sports and teams. And the best part? It's free!