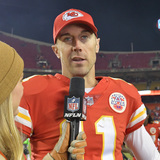 The upcoming NFL offseason figures to be an interesting one for both Kansas City Chiefs quarterback Alex Smith and Denver Broncos cornerback Aqib Talib. Both Smith and Talib are prime candidates to be traded. The two are currently being talked about in trade rumors together, but according to one report it's not happening. It would certainly be interesting if this trade happened....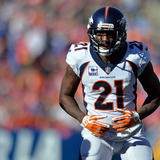 The Denver Broncos could apparently find themselves in a tough spot trying to trade cornerback Aqib Talib.ESPN's Jeff Legwold spoke to three NFL general managers at the Senior Bowl and found little interest in Talib, with all of them believing the Broncos would eventually release the defensive back if they couldn't find a trade partner. As noted, Talib is going to be expensive if...
The Denver Broncos reportedly have cornerback Aqib Talib on the trade block (which you can read about here). But the market for him may not be especially strong. Multiple NFL general managers reportedly said they would not trade for him and believe the Broncos will release the five-time Pro Bowler. Talib still has a lot left in the tank. He was named to his fifth straight Pro Bowl...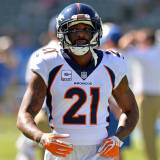 The Broncos are expected to put veteran cornerback Aqib Talib on the trading block, according to a report from 9News.com. Talib, who has often found himself in the news for the wrong reasons in his career, has nonetheless enjoyed a terrific run on the field for Denver, but he may be too costly for the Broncos to keep in 2018. Talib has two years remaining on the six-year, $57M deal...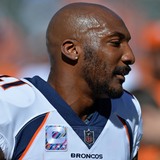 When Aqib Talib takes the field at the Pro Bowl in Orlando this Sunday, it could be the last time fans see him wearing a Denver Broncos helmet. The reason for this is that, per a report, he's expected to be put on the trade block this offseason."Although Talib has two years left on the six-year, $57 million contract he signed with the Broncos in March 2014, Denver is expected to...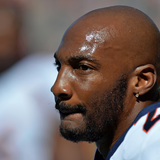 Aqib Talib has been one of the most important pieces of a dominant Denver Broncos defense over the past four seasons, but the star cornerback understands that there's a chance the 2017 season may have been his last with the team.In an appearance on Vic Lombardi's show on Altitude 950 radio this week, Talib acknowledged that the Broncos have several highly-paid defensive backs and...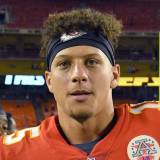 Kansas City Chiefs quarterback Alex Smith is preparing for his team's postseason run. According to Denver Broncos cornerback Aqib Talib, these playoff games will be Smith's last in a Kansas City uniform.The Denver Broncos corner went on The Vic Lombardi Show to sing the praises of rookie Patrick Mahomes, who started against Talib's Broncos in Week 17."I saw enough of Patrick Mahomes...
After the Cowboys first loss of the season, head coach Jason Garrett placed the blame squarely the passing game.The Cowboys hoped to improve to 2-0 on the young season. Instead, they went to Denver and were beaten decidedly by the Broncos 42-17.Not much went right for Dallas. Ezekiel Elliott had just eight yards rushing on nine carries. While Dak Prescott did throw two touchdown...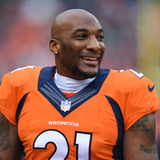 Cleveland native Aqib Talib was NOT happy about his Cavaliers losing the NBA title to the Golden State Warriors on Monday night.The Denver Broncos cornerback went off on the Warriors on Twitter, diminishing their accomplishment, while throwing shade at Steve Kerr and Kevin Durant.Talib called the Warriors' win a "suckachip": Then he said Steve Kerr wouldn't be a head coach if not...
Considering he committed three first-half penalties, it shouldn't be surprising that Aqib Talib had an awkward moment as a Super Bowl champion. The Broncos cornerback fell on his ass on national TV after the Broncos defeated the Panthers 24-10 in Super Bowl 50. Talib was about to be interviewed on NFL Network when he jumped onto the platform and fell backwards. Fellow cornerback...
MORE STORIES >>
Broncos News

Delivered to your inbox

You'll also receive Yardbarker's daily Top 10, featuring the best sports stories from around the web. Customize your newsletter to get articles on your favorite sports and teams. And the best part? It's free!