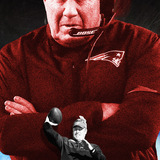 There is no shortage of underdog stories going into Super Bowl LII, as the Philadelphia Eagles attempt to take home the Lombardi Trophy from the favored and returning champion New England Patriots, but the greatest underdog matchup will stay on the sidelines. David, in the form of Eagles coach Doug Pederson, will attempt to fell Goliath, Bill Belichick, hooded in all his glory, with...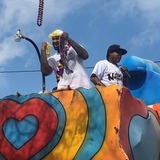 Want more news first thing in the day? Sign up for the Yardbarker Morning Bark newsletter here.Good morning and welcome to the YB Box Score, what we're reading between chapters of our new Baseball Prospectus Annual.Happy birthday today to Aldo & Mario Andretti, Brian Billick, J. T. Snow, Eric Lindros, Jamaal Tinsley and Tayshaun Prince. On this date in 1960 the U.S. men's hockey...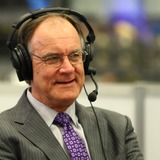 Could the Cleveland Browns go 0-16? One coach turned analyst thinks so, and that isn't pleasing the team's current coach. Brian Billick, former Ravens head coach and current NFL Network pundit, doesn't see any wins on Cleveland's schedule in 2016. You'll dismiss this as "Billick just trashing the Browns again" but seriously...look at schedule & find a single win. You can...
Johnny Manziel might still have some fans out there, but it's safe to say that former Baltimore Ravens coach Brian Billick does not pay dues to the Johnny Manziel fan club. In an interview with Jason Whitlock, Billick had some harsh comments about Manziel and the way he lives his life off of the football field. "Off the field he reminds me of that affluenza kid." - Brian Billick...
You can take the coach out of the rivalry, but you can't take the rivalry out of the coach. Former Ravens coach Brian Billick said on 104.3 The Fan in Denver that Ben Roethlisberger is a "drama queen." See who called @Steelers' Ben Roethlisberger a 'drama queen' - https://t.co/Q4Noz9n8cC pic.twitter.com/MfrRcLuxHG — FOX Sports: NFL (@NFLonFOX) January 16, 2016 Roethlisberger...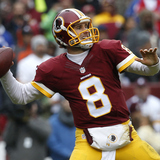 Former Baltimore Ravens head coach and current NFL Network Analyst Brian Billick is apparently not a believer in Washington quarterback Kirk Cousins. "He's a touchdown-for-interception guy, that's the definition of a backup," Billick said Sunday per Conor Orr of NFL.com. "You need to make a quarterback that can make plays outside of the design of the offense … Kirk Cousins is just...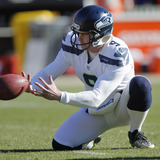 Longtime NFL head coach and current NFL Network analyst Brian Billick asserted that kickers are not football players on Sunday, and Seahawks punter Jon Ryan had something to say about it. NFL Network's Twitter account shared Billick's remark, which was not at all complimentary of kickers. "Yes kickers are people too, but they're not football players." - @CoachBillick pic.twitter...
Former Baltimore Ravens head coach Brian Billick thinks Sean Payton is trying to do too much. Now with NFL Media, Billick believes Payton needs to give up his play-calling duties so that he can focus on being the head coach. Speaking on GameDay First Sunday morning, Billick explained his reasoning. "Bill Walsh always believed you can't be in one place more than ten years," he said...
So the Atlanta Falcons beat the Seattle Seahawks 30-28 Sunday and will now host the San Francisco 49ers in the NFC Championship game next Sunday.  FOX color commentator Brian Billick must have been watching a different last play of the game and blew this call.  He said that the Seahawks are the team to beat… Yes, it's the Falcons, not the Seahawks, who legitimized themselves as the...
Every Wednesday until the Super Bowl, Brian Billick will write a weekly column looking in-depth at different aspects of the modern NFL and will discuss experiences and insights he gained while coaching and broadcasting. Competitive balance and parity are great, but no matter how balanced the NFL is, the NFC East will always be the league's marquee division, with the big three East...
MORE STORIES >>
NFL News

Delivered to your inbox

You'll also receive Yardbarker's daily Top 10, featuring the best sports stories from around the web. Customize your newsletter to get articles on your favorite sports and teams. And the best part? It's free!