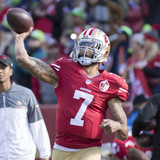 The attorneys for Colin Kaepernick will be digging deep in their effort to prove the league colluded against their client.Reports on Tuesday indicated that Kaepernick's attorneys are seeking to depose former Papa John's Pizza CEO John Schnatter, as well as Jane Goodell, the wife of NFL Commissioner Roger Goodell.The inclusion of Papa John into this group is notable. Papa John was...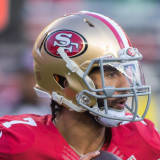 The attorneys for Colin Kaepernick have requested depositions with many people in his lawsuit with the NFL. While most of the names are completely expected, one name that stands out is Jane Goodell, the wife of NFL commissioner Roger Goodell.It's easy to understand why many of the other parties have been requested. They include owners Jerry Jones (Dallas Cowboys), Robert Kraft (New...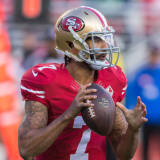 The Colin Kaepernick collusion case against NFL owners is still in process. Now we have an idea about where things stand, and where they are headed, thanks to a new report by Jason La Canfora of CBS Sports.Per the report, Kaepernick's attorneys and the league recently exchanged almost 100,000 documents."As part of the discovery process, Kaepernick's lawyers sought electronic communications...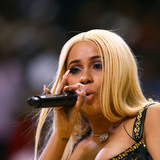 Cardi B probably isn't on the NFL's short list to perform at next year's Super Bowl, but the league does not need to bother calling the rapper and songwriter if Colin Kaepernick remains a free agent next season.TMZ briefly caught up with Cardi B as she was heading into the Maxim Party in Minneapolis on Saturday night, and a photographer asked her when we will see her performing during...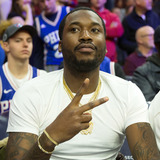 Popular hip-hop artist Meek Mill is currently serving two-to-four years in prison for multiple probation violations stemming from his 2009 conviction on drugs and weapons charges.Since the judge overseeing his probation case sentenced him to prison, there's been a lot of outpouring of support in his direction. Despite violating the terms of his probation five times, some think that...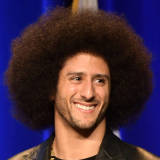 The NFL recently ruled that the Oakland Raiders complied with the Rooney Rule ahead of the official announcement that Jon Gruden was to be their next head coach.That ruling was met with plenty of eye-rolls, and rightfully so. There were reports that Gruden and owner Mark Davis had an understanding he'd be the guy well before the Raiders interviewed USC offensive coordinator Tee Martin...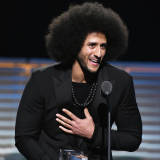 The Oakland Raiders have a quarterback in Derek Carr they believe in, but there's no doubt Jon Gruden needs an upgrade at the backup spot. And according to Scott Ostler of the San Francisco Chronicle, there's a chance Colin Kaepernick could be the answer."Yes, I do believe Marquette King will give up his jersey number when Kaepernick comes aboard as the backup to Derek Carr," Ostler...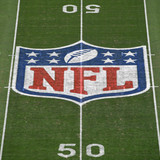 A new poll released by SurveyMonkey and Ozy Media attempts to explain why NFL ratings were down this season. Over the course of the season, primetime television ratings would drop nearly 10 percent, but not necessarily for the reasons people think.[The survey] finds that 33% of NFL fans boycotted the league this year—but not entirely because they were outraged by the player protests...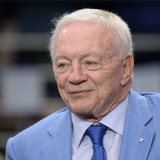 The overwhelming consensus seems to be that political views have played a major role in why Colin Kaepernick has not been signed by an NFL team, but Jerry Jones is not willing to accept that.In his weekly interview on 105.3 The Fan Tuesday, Jones was asked about Colin Kaepernick still being out of work. The Cowboys owner said he feels it is "obvious" that has to do with Kaepernick...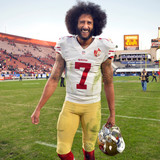 Colin Kaepernick's mother had the best response of all to Donald Trump.At a rally in Alabama on Friday, the president said he wished an NFL owner would fire players protesting the anthem. He termed such protesters "son of a b—-."Here's an article on the matter: Kaepernick's mother, Teresa, responded to the article on Twitter quite appropriately: Kaepernick is the first NFL player...
MORE STORIES >>
NFL News

Delivered to your inbox

You'll also receive Yardbarker's daily Top 10, featuring the best sports stories from around the web. Customize your newsletter to get articles on your favorite sports and teams. And the best part? It's free!