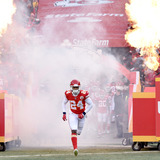 This is probably the end for Darrelle Revis.After suiting up for the Kansas City Chiefs in just five games, he's a free agent again. And he's probably not going to quickly catch on with anybody else. From the Chiefs themselves:"We have released CB Darrelle Revis."Revis, 32, is a four-time All-Pro and seven-time Pro Bowler. But he also has one Super Bowl ring, which he won with the...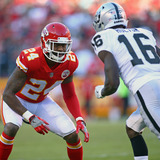 The Kansas City Chiefs are moving on from cornerback Darrelle Revis.The Chiefs cut the veteran on Thursday, ensuring that newly-acquired Kendall Fuller would take over as Kansas City's starting corner. One has to wonder if this is it for Revis. He wanted to return to the Chiefs in 2018, but that's not happening, and given how hard a time he had finding a job last season, you have...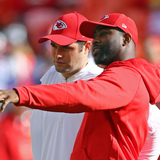 Darrelle Revis does not want to retire despite turning in another disappointing season, albeit an abbreviated one. The 32-year-old cornerback played in six Chiefs games, counting Kansas City's first-round defeat, and is signed through 2018. However, the Chiefs are fairly certain to move on from him — at least, at his current rate. Revis is due $10MM at the start of the 2018 league...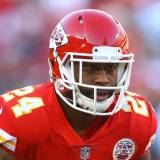 Kansas City Chiefs cornerback Darrelle Revis plans to come back for a 12th NFL season, and he'd like it to be with the same team.Revis is signed for $10 million through 2018, and while he doesn't know what will happen, he definitely wants an opportunity to keep playing."You never know with these things," Revis said, via Adam Teicher of ESPN. "This is my fourth team. Rosters always...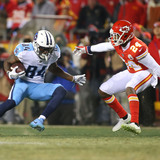 Darrelle Revis gave a pathetic effort in a crucial situation late in the Titans-Chiefs playoffs game on Saturday that led to jeers and ridicule from many. One colleague even called for him to retire after seeing the play.With the wild card playoff game on the line, Derrick Henry rushed for a first down to essentially seal a 22-21 win for the Titans. Revis was seen giving a pathetic...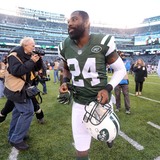 For the first time since they signed him off the street last month, Kansas City Chiefs cornerback Darrelle Revis will be active Sunday. In a somewhat interesting twist, it will come against his former New York Jets team.More than that, Kansas City has actually named Revis as one of its captains for this game. No, really. Troll hard, Chiefs.This will be Revis' first NFL game since...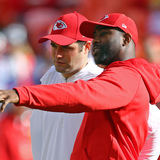 As it turns out, salt is not one of the primary exports of Revis Island.Prior to facing them in Week 13, Kansas City Chiefs cornerback Darrelle Revis said that he has no ill will towards his former team, the New York Jets."We have a long history," said the seven-time Pro Bowler, according to Adam Teicher of ESPN. "I had an awesome time there. We had our runs, our AFC championships...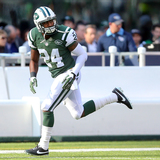 Four-time All-Pro cornerback Darrelle Revis is the Chiefs' newest acquisition — as the team signed him to a two-year deal on Wednesday — but he won't play in the team's matchup with the Bills on Sunday.ESPN's Adam Schefter reported that Revis won't play in the game because there's "just not enough time to get ready," and added that he'll likely make his debut against his former team...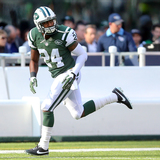 Darrelle Revis spent most of the season off the field. Fortunately for him, that changed today.The Kansas City Chiefs signed the Pro Bowl cornerback to a two-year deal with no guarantee money. This marks the first time we'll see Revis on a roster this season. Revis, who will play in his eleventh season, last played for the Jets in 2016. In his final game with the team, He had two...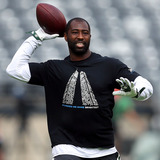 Once the most feared cornerback in the NFL, Darrelle Revis is now a shade of his former dominant self and is now in no position to demand a high salary. In fact, he's in line to be released by the New York Jets if he doesn't agree to a pay cut, writes Rich Cimini of ESPN.This doesn't mean Revis' time in New York is over. Cimini envisions a scenario in which Revis still remains with...
MORE STORIES >>
NFL News

Delivered to your inbox

You'll also receive Yardbarker's daily Top 10, featuring the best sports stories from around the web. Customize your newsletter to get articles on your favorite sports and teams. And the best part? It's free!