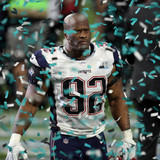 Soon to be 40 years old, James Harrison is nearing the end of his NFL career, but he's not ready to hang up the cleats just yet. In fact, Harrison wants to play for a couple more seasons. And there's a chance he could do so wearing a New England Patriots jersey, according to a report.The Boston Sports Journal reported that there's a "reasonable chance" Harrison returns to New England...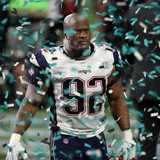 Until December of this past year, James Harrison was a Pittsburgh Steeler, through and through, even though he had played for other teams. Pittsburgh has been the team Harrison is associated with, and he's been a key player for the franchise during its recent championship runs.Then, all hell broke loose. Harrison was ultimately released after he expressed his displeasure about not...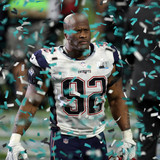 The petty has apparently made it over to the NFL from the NBA. Fresh off the New England Patriots dropping Super Bowl LII to the Philadelphia Eagles Sunday night, one Pro Bowl receiver has some jokes.Antonio Brown of the Pittsburgh Steelers took to Instagram to shade both former teammate James Harrison as well as Patriots quarterback Tom Brady.And it was all sorts of glorious. Now...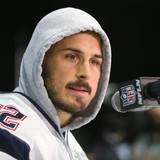 James Harrison and Danny Amendola decided to have some fun before appearing at Super Bowl Media Day on Wednesday.The two New England Patriots players swapped jerseys, supposedly at Amendola's suggestion. Naturally, Harrison was bursting out of Amendola's jersey like it was a size smedium. Amendola was almost swimming in Harrison's jersey: Who wore it better?Come Sunday, the players...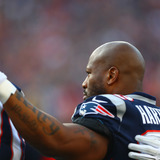 Next Sunday, James Harrison and the New England Patriots compete for Super Bowl LII. But soon, Harrison is going to retire. In fact, he's already thinking about it. But not for the reasons you may think."I maybe want to play a year at 40, maybe 41."But here's why:"At some point in time, I'm going to have to stop (playing). I told my son he could play contact football when I stop...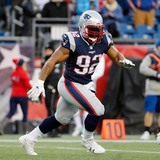 James Harrison is on the verge of getting an opportunity to face his former team in the AFC Championship Game, but don't expect him to be anxiously watching Sunday's Divisional round matchup between the Pittsburgh Steelers and Jacksonville Jaguars.After the New England Patriots dominated the Tennessee Titans on Saturday night, Harrison made it clear that he does not care who his...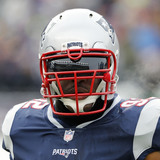 James Harrison proved he can still make an impact by recording two sacks in his debut with the New England Patriots on Sunday, but it seems like the 39-year-old is trying to prove something other than the fact that he can still play.Prior to the game, Harrison stood by himself behind his new teammates, who stood side by side along the sideline. When reporters asked him about the...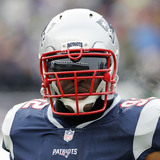 New England Patriots pass rusher James Harrison is making his debut with the team Sunday after being released by the Pittsburgh Steelers earlier this month.The shocking news wasn't that Harrison was released by Pittsburgh. Instead, it was all about him deciding to sign with the conference-rival Patriots. At the very least, some of his former teammates were none too happy about this...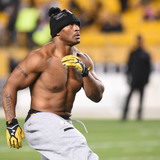 James Harrison spent all but one of his 15 seasons with the Steelers, until earlier in the week, that is, when he was released and signed with the Patriots.Harrison's former teammates have been taking shots at him left and right, and the veteran linebacker finally appeared to respond on Friday, which he did on Instagram in this post. "This will be my only comment" is the caption...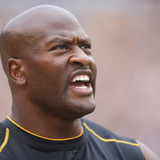 Steelers linebacker James Harrison — the team's franchise sack leader — was released on Saturday.The move caught many fans and analysts alike by surprise, as the team had only two regular-season games remaining, and Harrison has also played for the Steelers in all but one of his 15 seasons in the league.Harrison only played in five games this season, recording one sack and three...
MORE STORIES >>
Patriots News

Delivered to your inbox

You'll also receive Yardbarker's daily Top 10, featuring the best sports stories from around the web. Customize your newsletter to get articles on your favorite sports and teams. And the best part? It's free!