If the Raiders are fed up with the antics of Beast Mode, the team could look to target one of the star running backs that might hit the open market.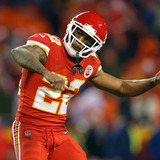 Chatter that Marcus Peters may not be long for the Chiefs continues to circulate in league circles, according to Jason La Canfora of CBSSports.com (on Twitter). That talk figures to pick up next week at the combine, JLC notes, and that could spur action on a deal.If the Chiefs are serious about dealing the cornerback, now would be the time to do it, opines Mike Florio of PFT. For...
When legendary Seattle Seahawks running back Marshawn Lynch returned to the NFL to play for the Oakland Raiders, one of my biggest concerns was that he would look like a shell of his "Beast Mode" self. At 31 years old, having not played at all in 2016, and spending much of 2015 injured, I hoped that he still had something left in the tank. Through the end of November, Lynch's numbers...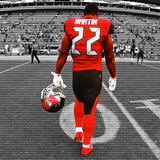 On Tuesday, the Tampa Bay Buccaneers released running back Doug Martin after six seasons with the team. Coming out of Boise State, Martin was drafted 31st overall by the Bucs in the 2012 NFL Draft and was a revelation for the team in his rookie season. He ran for 1,454 yards along with 49 receptions and 472 yards through the air, giving him 1,926 yards from scrimmage in his first...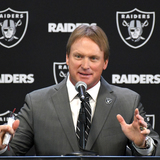 With a non-guaranteed $7.7MM salary, Michael Crabtree is among this year's potential high-profile salary cap casualties. However, in a recent interview, Raiders coach Jon Gruden indicated that Crabtree is a part of the team's plans. "I got to bump into Crabtree. Hopefully we can get the best out of Crabtree and his career," Gruden told Jerry McDonald of the Bay Area News Group.Crabtree...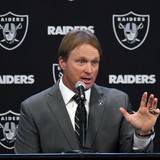 After a one-year hiatus from the National Football League, Marshawn Lynch would return. But instead of re-joining the Seattle Seahawks, he would opt for the Oakland Raiders. And after a slow start, Lynch would put together a solid season out of the backfield. 207 carries and seven touchdowns later, 'Beast Mode' averaged 4.3 yards per carry.Lynch has a roster bonus of $1 million due...
Even though the NFL is in its offseason, the business side of things do not stop. A free agency frenzy and the coming NFL Draft awaits. This means a lot of players will be shifting rosters and signing with new teams left and right. There are also bound to be some players who will either face the chopping or trade block.This offseason in particular will be filled with a ton of quarterback...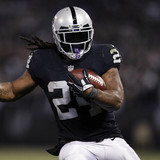 The NFL is busting with breaking news this busy post-Super Bowl Thursday. Though, not necessarily every topic hitting the presses is "real" football news.Marshawn Lynch's agent Doug Hendrickson put an end to a rumor that the Oakland Raiders' running back missed a meeting with new head coach Jon Gruden. Hendrickson was not shy about blasting the parties responsible for the bogus report...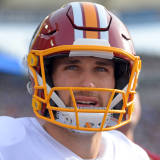 During Super Bowl week, Mike Klis of 9News asked former and current NFL players about what the Broncos should do at quarterback this offseason. One of those current players was Broncos outside linebacker Von Miller, who gave a very interesting response."I like all the guys out there," Miller said when asked whether the Broncos should sign Kirk Cousins for ~$30MM/year, Case Keenum...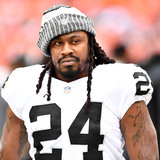 After the 2017 season concluded, it seemed like a foregone conclusion that Marshawn Lynch would not return to the Oakland Raiders in 2018. However, that may not be the case.According to Lisa Olson of The Athletic, Lynch and Jon Gruden have a "tentatively scheduled" meeting coming up to chew the fat on this topic. Furthermore, Olson reports Lynch as being "intrigued" about playing...
MORE STORIES >>
Raiders News

Delivered to your inbox

You'll also receive Yardbarker's daily Top 10, featuring the best sports stories from around the web. Customize your newsletter to get articles on your favorite sports and teams. And the best part? It's free!