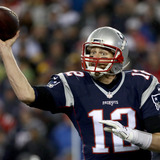 The definitive play of the 2017 NFL postseason came during the second quarter of the AFC Championship Game. With the Patriots leading 10-6, Tom Brady gave the Patriots their first real cushion of the contest with a first down 34-yard flea-flicker touchdown pass to Chris Hogan. It wasn't Brady's longest throw of these playoffs, but it may have been his most gorgeous as it glided through...
Mike Holmgren's name was floated as a potential head coach for the San Francisco 49ers this offseason, but rumors never materialized. The team chose to promote defensive line coach Jim Tomsula instead, which may or may not end in disaster. Speaking with Rich Eisen on Friday, Holmgren shared his side of the story, via Pro Football Talk, and it revealed an interesting twist: "I told...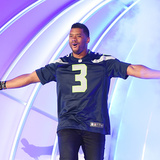 By Jesse Reed Former Seattle Seahawks head coach Mike Holmgren thinks Russell Wilson would be making a huge mistake to play out the 2015 NFL season under his current contract. Wilson is set to earn just $1.5 million if he and the Seahawks don't get a deal done before the start of training camp — a self-imposed deadline. Many have wondered if Seattle has been low-balling the young...
According to Pro Football Talk's Mike Florio, former Green Bay Packers and Seattle Seahawks head coach Mike Holmgren was at the Oakland Raiders facility last week.  It remains to be seen exactly what this might mean, but the idea of general manager Reggie McKenzie bringing in someone he worked with in the past in Green Bay could make some sense. As Florio stated, Holmgren wouldn...
Things did not start out well for Mike Holmgren in Green Bay. Hired as the new Head Coach by General Manager Ron Wolf on January 11, 1992, Holmgren brought to Green Bay a resume that was as impressive as there was in the NFL at the time. A former QB coach and offensive coordinator with the San Francisco 49ers, Holmgren was instrumental in the coaching of Joe Montana and Steve Young...
MORE STORIES >>
NFL News

Delivered to your inbox

You'll also receive Yardbarker's daily Top 10, featuring the best sports stories from around the web. Customize your newsletter to get articles on your favorite sports and teams. And the best part? It's free!