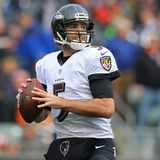 NFL contracts are often a hot-button issue. People love to debate who's making too much, too little, who deserves more and who is overpaid. Some athletes outplay their deals, while others cash in and fail to deliver. Teams obviously try hard to avoid the latter situation, but sometimes things don't work out as hoped.With all of that in mind, here's a look at the worst contract...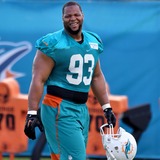 Ndamukong Suh and Jay Cutler used to be bitter rivals when they both played in the NFC North for the Detroit Lions and Chicago Bears, respectively.During those years, Cutler took some serious abuse at times on hits from Suh, who's known for being one of the dirtiest players in the league. Not surpringly, Cutler is happy he doesn't have to face Suh now that they are both members...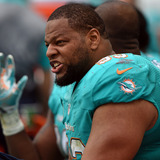 The New England Patriots have a dynasty going, but Ndamukong Suh is not fearful of them.Pittsburgh Steelers linebacker Ryan Shazier recently said the league has a "Patriots problem," in light of New England's dominance. During an interview with ESPN's Dianna Russini that aired Monday, Suh was asked whether he thinks the Patriots are a tough, unbeatable force. He said no."I...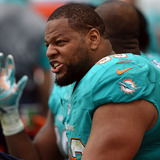 On the surface, this seems like Ndamukong Suh being Ndamukong Suh, talking trash three months before the 2017 season begins.The Dolphins defensive lineman told the NFL Network that his team isn't afraid of the Patriots, but his words were couched in enough context to show that Suh thought about what he said a little more than, say, Rex Ryan did when he talked about the Patriots...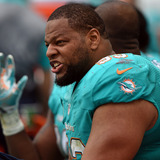 Miami Dolphins defensive lineman Ndamukong Suh isn't happy about his playoff résumé.Suh is one of the most dominant trench players in the league, yet he hasn't been able to make the playoffs and help a team make a run. Rather, he's now 30 years old and hasn't been past the Divisional Round.So yes, Suh doesn't sound like too much of a happy camper when the subject comes...
New head coach Adam Gase has a lot on his plate as he attempts to turn around the Miami Dolphins. Perhaps that's why he's showing caution while picking his battles by downplaying any significance to Ndamukong Suh skipping Miami's voluntary workouts last month. Reports surfaced at the time that Suh's Dolphins teammates were "privately steamed" that the team's highest...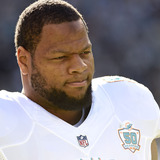 The Miami Dolphins are a mess. Coaches are getting fired left and right, and star players—really big-ticket star players—are calling out reporters on social media. Seriously, a mess. A photo posted by Ndamukong Suh (@ndamukong_suh) on Nov 29, 2015 at 6:47pm PST Ndamukong Suh went after NFL.com report Ian Rapoport for his report that Suh told the Dolphins...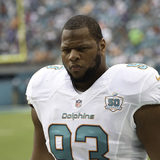 Several Miami Dolphins players are reportedly unhappy with the scheme employed by defensive coordinator Kevin Coyle this season. Leave it to the highest-paid player on the team to express his frustrations in a childish manner. According to Armando Salguero of the Miami Herald, Dolphins defenders had a closed-door meeting with Coyle last week to ask him to change his defensive...
Ndamukong Suh was supposed to be the catalyst for a Miami Dolphins ascension into the realm of NFL elites. Unfortunately, not only has Suh failed to live up to his excessively high price tag, but the Dolphins are now 1-3 at the quarter mark of the 2015 season. Needless to say, Suh was a grumpy boy after the New York Jets pummeled the Dolphins in London, 27-14, and a public relations...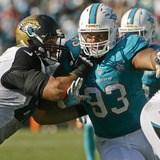 The Ndamukong Suh era in Miami isn't getting off to a hot start. Not only was the All-Pro defensive tackle almost an invisible man during the Week 2 contest against the Jacksonville Jaguars, but he was apparently going solo as well, ignoring his coach's play calls. According to the Miami Herald, Suh went off script on a number of occasions, ignoring defensive coordinator Kevin...
MORE STORIES >>
Dolphins News

Delivered to your inbox

You'll also receive Yardbarker's daily Top 10, featuring the best sports stories from around the web. Customize your newsletter to get articles on your favorite sports and teams. And the best part? It's free!