Legendary Colts wide receiver Reggie Wayne recently joined The Dave Dameshek Football Program, where he discussed his football journey, from college at the University of Miami to future Ring of Honor inductee in Indy.
Former Miami Hurricanes WR Reggie Wayne is being honored by the Indianapolis Colts with an induction into their Ring of Honor. Reggie Wayne had a marvelous career at Miami playing 4 years at The U, racking up some impressive numbers and setting school records. The University of Miami has already recognized Wayne and his achievements by inducting him into the University of Miami Sports...
The Colts have announced that they will induct wide receiver Reggie Wayne into their Ring of Honor. He will be the 15th person inducted into their Ring of Honor. The Colts have had a rash of great talent in the last 15 years or so. They have had some very good players in Indy. Reggie...
The Indianapolis Colts today announced that former Colts wide receiver Reggie Wayne will be inducted into the Indianapolis Colts Ring of Honor at Lucas Oil Stadium during the 2018 season.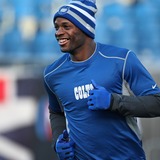 Reggie Wayne was released by the New England Patriots on Saturday less than two weeks after he signed with the team. Reports say the former longtime Colts receiver asked for his release. A report by former Patriots quarterback and current Boston radio host Scott Zolak says Wayne found the Patriots' work environment too "tough" and "not fun." From source close to Wayne "asked...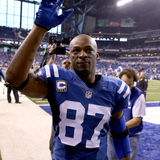 Reggie Wayne signed with the New England Patriots just a couple short weeks ago, but he is already on his way out of town. According to a report from Adam Schefter, Wayne asked for his release from the Patriots. Needless to say, this opens up the opportunity for the two teams in need of a receiver like Wayne to swoop in and pick him up. Both the Green Bay Packers and Carolina Panthers...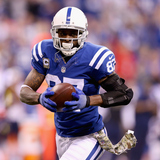 By Steve DelVecchio The heated rivalry between the Patriots and Colts got even more interesting on Monday when New England signed Reggie Wayne to a one-year contract. Adam Schefter, who reported that Wayne was in Foxboro taking a physical over the weekend, was first with the news. Wayne, 36, was relatively productive last season coming off a torn tricep injury that forced him...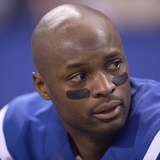 By Evan Massey The Indianapolis Colts made the tough decision to move on from veteran wide receiver Reggie Wayne this past offseason in order to sign star receiver Andre Johnson. Wayne was originally expected to strongly consider retirement after dealing with nagging injuries during the 2014 season, but now appears ready to play another season. It appears that the New England Patriots...
By Rachel Wold. According to Dave Furst of WRTV-6, the Green Bay Packers, along with a few other teams, have an interest in former Indianapolis Colts wide receiver Reggie Wayne. Wayne will not be returning to the Colts after producing a fantastic 1,070 catches, 14,345 yards and 82 touchdowns in 14 seasons with the team. While we saw Wayne's production dramatically decline in 2014...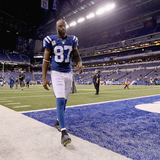 By Jesse Reed Reggie Wayne is ready to strap on his helmet, lace up his cleats and gear up for NFL football in 2015. He's just not sure which team he's playing for yet. According to ESPN's Mike Wells, the veteran receiver says teams have been calling for his services: Reggie Wayne said teams have been calling and he plans to play this season — Mike Wells (@MikeWellsNFL) July...
MORE STORIES >>
NFL News

Delivered to your inbox

You'll also receive Yardbarker's daily Top 10, featuring the best sports stories from around the web. Customize your newsletter to get articles on your favorite sports and teams. And the best part? It's free!