Now that we're just a few weeks away from the start of free agency, NFL teams have fully transitioned from the 2017 campaign to the offseason. We've already seen two major quarterback situations settled with Jimmy Garoppolo re-signing in San Francisco and Alex Smith being traded to Washington. That position is going to be the talk of NFL free agency.Though, there's a handful of big...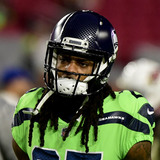 Five-time Pro Bowl cornerback Richard Sherman entered the 2017 season with questions about his long-term future in Seattle. The Seahawks had made him available during the offseason, leading many to believe Sherman's career with the team might soon be coming to an end.Then, back in early November, everything changed. The 29-year-old Sherman suffered an Achilles injury and was lost...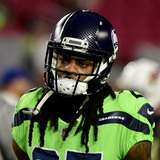 Richard Sherman says he expects to be back with the Seahawks in 2018, as Brady Henderson of ESPN.com writes. The cornerback also revealed that he has been acting as his own agent for at least a year, which is a gutsy move since he is at a pivotal point in his career. "I'm sure we'll have some communication," Sherman said in reference to him and the Seahawks. "I'm representing myself...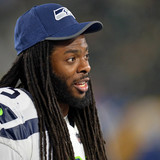 Richard Sherman is entering the final year of his contract with the Seattle Seahawks, and he won't have many phone calls to make if he is seeking an extension or wants to restructure the deal. Why? Because he doesn't have an agent.On Thursday, Sherman was asked if he wants his contract situation to be addressed this offseason. That's when he revealed he does not have representation...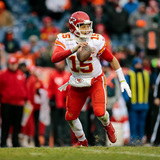 Now that the Eagles have had their parade through Philadelphia to celebrate the franchise's first ever Super Bowl title, it's officially time to turn the page on the 2017 season. And it's going to be one exciting offseason around the league. For the first time in what seems like forever, a franchise-type quarterback will hit free agency. How is that going to map the path for teams...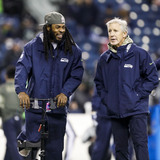 Don't count Richard Sherman out quite yet.Sherman, Seattle's DB of seven years and who turns 30 in March, plans on playing until his mid-30s. But he's not suggesting it has to be with Seattle."Honestly I'm not sure on their side of things. It doesn't change anything in my mind. If we have the talks, we do, if we don't, then it is what it is. I plan on playing five, six more years...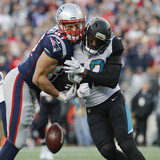 Jacksonville Jaguars safety Barry Church was criticized for his helmet-to-helmet hit on Patriots tight end Rob Gronkowski, but he had one prominent defensive back coming to his defense.Church hit Gronkowski in the head, knocking him out with a head injury. Some observers felt that Church's hit was dirty and intentional, but Seattle Seahawks cornerback Richard Sherman felt that Church...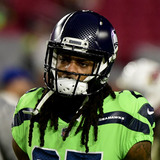 Richard Sherman suffered a ruptured Achilles during the 2017 season and was placed on IR. His recovery is going well, Pete Carroll said Tuesday, but Sherman does need another procedure for bone spurs that will tack on another four to six weeks of recovery time. Sherman is 29 years old now and will be 30 when the 2018 NFL season rolls around. This past season marked the second campaign...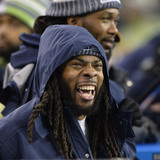 Seahawks cornerback Richard Sherman has been dealing with a season-ending Achilles injury he suffered in Week 10, but that didn't stop him from live-tweeting Sunday's game against the Cowboys.Sherman fired off a number of tweets during the game, and was extremely supportive of his team in doing so. The Cowboys eventually emerged victorious from AT&T Stadium with a 21-12 victory...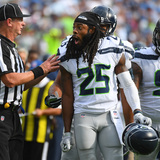 Richard Sherman delivered a forearm to Marcus Mariota when he was running toward the sideline during Sunday's game, and that did not go over well.The late hit/cheap shot resulted in Taylor Lewan getting in Sherman's face to confront him about it. A skirmish then erupted, and it almost looked like a brawl was going to erupt. Sherman managed to get hit with three (!) penalties on that...
MORE STORIES >>
Seahawks News

Delivered to your inbox

You'll also receive Yardbarker's daily Top 10, featuring the best sports stories from around the web. Customize your newsletter to get articles on your favorite sports and teams. And the best part? It's free!