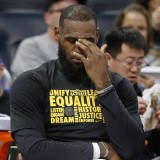 "I think it's pretty obvious. Our league is made up of a lot of black guys. To honor that and understand it is pretty simplistic. How would you ignore that?" - Gregg Popovich, San Antonio Spurs It's All-Star Weekend for the NBA, but much of the media focus this week has been on Black History Month and the league's relationship to the monthlong celebration. It all started on Monday...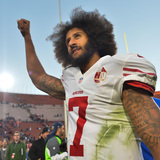 Colin Kaepernick and his legal team have now requested two high-profile individuals be deposed in his collusion lawsuit against the NFL. Jane Goodell, the wife of NFL commissioner Roger Goodell, and John Schnatter, the former CEO of Papa John's pizza, have both been sent deposition requests, according to Charles Robinson of Yahoo Sports and Jason La Canfora of CBSSports.com. Kaepernick...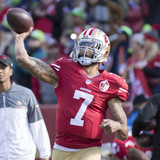 The attorneys for Colin Kaepernick will be digging deep in their effort to prove the league colluded against their client.Reports on Tuesday indicated that Kaepernick's attorneys are seeking to depose former Papa John's Pizza CEO John Schnatter, as well as Jane Goodell, the wife of NFL Commissioner Roger Goodell.The inclusion of Papa John into this group is notable. Papa John was...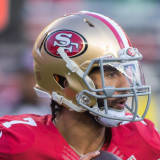 The attorneys for Colin Kaepernick have requested depositions with many people in his lawsuit with the NFL. While most of the names are completely expected, one name that stands out is Jane Goodell, the wife of NFL commissioner Roger Goodell.It's easy to understand why many of the other parties have been requested. They include owners Jerry Jones (Dallas Cowboys), Robert Kraft (New...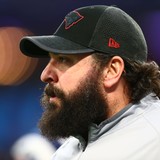 Matt Patricia was officially introduced as the new head coach of the Detroit Lions on Wednesday, and the former defensive coordinator has cleaned up his look a bit for the newest chapter in his career.During his tenure with the New England Patriots, Patricia became known for his long, scraggly beard and often disheveled look. Now that he is the face of the Lions, Patricia decided...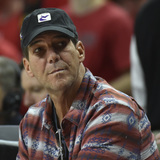 Count Baltimore Ravens owner Steve Bisciotti among the growing chorus of critics who have had enough of the controversial and unclear catch rule in the NFL.The catch rule controversy once again reared its ugly head during Super Bowl LII, when two plays highlighted how no one truly knows what constitutes a catch in one instance and what makes what by all appearances is a reception...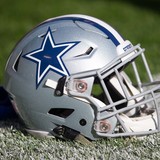 A Dallas Cowboys fan's obituary made mention of how the deceased may have chosen to shuffle off this mortal coil to avoid having to watch the New England Patriots and Philadelphia Eagles battle it out in Super Bowl LII."Robert Clyde Drew, beloved husband, father, and Papa, drew his last breath January 25, 2018, mainly, we suspect, to prevent himself from having to watch the Patriots...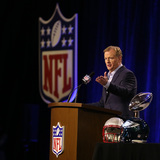 NFL commissioner Roger Goodell said Wednesday that he's not considering any changes to the on-field protocol for the national anthem.According to Goodell, that includes keeping players off the field for the anthem, or anything similar to that. It had been reported that such a policy was being pursued by a league, but Goodell denies this. At this point, with the league and players...
If we're being honest, the NFL catch rule is one of the most ludicrous things about the game in recent memory. Nobody knows what a catch is or isn't, and every single week it seems a new controversy is brewing because of this. NFL commissioner Roger Goodell, surprisingly, agrees.Speaking on FS1's The Herd with Colin Cowherd, Goodell expressed concern and made it clear he's pushing...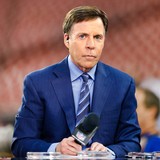 Bob Costas again this week attempted to clarify the reasons why he will not be part of NBC's coverage of the Super Bowl.It has been announced Costas would not be in Minneapolis for Super Bowl LII. The announcement prompted speculation that Costas' absence was due in large part to his criticism of the NFL, in particular related to his controversial comments last year that football...
MORE STORIES >>
NFL News

Delivered to your inbox

You'll also receive Yardbarker's daily Top 10, featuring the best sports stories from around the web. Customize your newsletter to get articles on your favorite sports and teams. And the best part? It's free!