Found September 16, 2013 on oddmanrush.ca:
PLAYERS:
Sidney Crosby
,
Pascal Dupuis
,
Chris Kunitz
,
Marc-Andre Fleury
,
Tomas Vokoun
,
Kris Letang
,
Nicklas Lidstrom
,
Brooks Orpik
,
Deryk Engelland
,
Rob Scuderi
,
Paul Martin
,
Matt Cooke
,
Jarome Iginla
,
Brenden Morrow
,
Ray Shero
,
Beau Bennett
,
James Neal
,
Evgeni Malkin
TEAMS:
Pittsburgh Penguins
,
Chicago Blackhawks
,
Detroit Red Wings
,
Minnesota Wild
,
Ottawa Senators
,
Boston Bruins
This 2013-14 NHL season preview features the Pittsburgh Penguins. Pittsburgh had a fantastic regular season last year, finishing tied with the Presidents' trophy winning Chicago Blackhawks with 36 wins. Captain Sidney Crosby was able to play a good portion of the season (36 games), which translated into a combined 57 goals between him and linemates Pascal Dupuis and Chris Kunitz, both of which had career seasons. The thing is the three most important players, Crosby, Letang and Malkin, still missed 42 games combined. When the playoffs rolled around, the Penguins had everyone back but got inconsistent goaltending from starter Marc-Andre Fleury once again prompting a change to Tomas Vokoun part way through their round 1 victory over the Islanders. The wheels inexplicably came off in the third round against Boston however. For some reason, Pittsburgh tried to beat the Bruins by playing Bruins hockey, rather than the puck possession speed game they've used to great success. The result was the Penguins' high powered offense scoring just 2 goals in the entire series en route to an embarrassing end to an otherwise outstanding season. What went right in 2012-13 When healthy, there's little doubt that Sidney Crosby is the best hockey player in the world. Not only did he lead the team in assists (41) and points (56), but he also came within 4 points of winning the Art Ross Trophy as the NHL's scoring champion despite missing 12 games–a quarter of the shortened season. His left winger was Chris Kunitz. Thanks in large part to having his centerman available for most of the season, Kunitz put up career numbers in goal per game, assists per game, points per game and +/- despite the season. It's unrealistic to expect this to be the norm from the now 34 year-old, but the chemistry he and Crosby have is undeniable. The third member of that line is Pascal Dupuis. Having never scored more than 25 goals in a full season, seeing Dupuis put up 20 goals, 17 of which came at even strength, said more about where he landed on the depth chart rather than his ability. He also had a team best +31. His career season speaks to how much impact Crosby has on this team and how much better everyone around him is when he's healthy and playing. Letang Skates Through the Neutral Zone by clydeorama Attribution-NonCommercial 2.0 Generic via Flickr Speaking of health, with 38 points in 35 games, Kris Letang was on his way to becoming the first defenseman since Nicklas Lidstrom in 2005-06 to score a point per game or more in a season. He also was a likely Norris trophy winner before several injuries caused him to miss 13 games. At this point in his career, one has to wonder if he'll ever have another full season again. He's only played over 74 games once, and has missed 44 out of the last 120 games. What went wrong in 2012-13 Injuries hit the Pittsburgh's defense hard as no defenseman played all 48 games, and only Brooks Orpik and Deryk Engelland played over 40 games. The Pens can score, but they need their blue line to be healthier if they're going to make a deep playoff run. Marc-Andre Fleury imploded for the second straight post-season. This time, Pittsburgh had a contingency plan in Tomas Vokoun, but with 2 more years and 10 million dollars invested in him, the Penguins have every incentive to try and get Fleury back on the rails. The talent is there, but they'll have to find a way to help him recover better from bad goals and bad games. As good as the Penguins' offense was all season, they've struggled to find a good partner for Brooks Orpik on the shutdown defense pair since Rob Scuderi left via free agency. So what did they do to get better? They addressed their problem on defense by bringing in the very same Rob Scuderi as a free agent. He returns for a second tour of duty with Pittsburgh and while he's not the minute eating defenseman he once was, he'll bring some stability and familiarity to the second pairing and take some of the pressure off of Letang and Paul Martin to be shutdown players. They also brought in Matt D'Agostini to try and help fill the void left by Matt Cooke's departure on the third line. He's a serviceable player who can play up and down the lineup and, in terms of a skillset, isn't all that different than Pascal Dupuis. The final addition of note is assistant coach Jacques Martin. While many see his failures as a head coach as a sign of incompetence, he's one of the smartest strategic and defensive minds in the game. He will bring some structure and responsibility to a squad that otherwise has always played a wide open style, trying to outscore everyone. By Michael Miller (Own work) [CC-BY-SA-3.0], via Wikimedia Commons Player to watch A bounce-back season from goaltender Marc-Andre Fleury will be the key to the Penguins contending for a Stanley Cup. They are a good enough team that all a goalie has to do is not lose the game, but that's exactly what Fleury has done the last couple of seasons. He needs to find a way to become mentally tougher and stop the momentum-sapping weak goals, especially come playoff time. They will make the playoffs if… They don't get half seasons from all three of their stars; Crosby, Malkin and Letang. I don't think there's any question this is a playoff team. They will miss the playoffs if… They face the kind of injury problems that hit the Ottawa Senators' top players last season. Trade bait Pittsburgh made their big push last season, acquiring Jarome Iginla and Brenden Morrow and giving up some good young assets in the process. While I don't think you'll see that kind of big splash again, I think you can expect a depth move or two by an aggressive GM such as Ray Shero. It would be a mistake for the Penguins to further mortgage their future however. Rookie most likely to have an impact The Penguins have no first year players that are likely to make the team this season, but keep an eye on second year player Beau Bennett. If he can slot in that second line right wing spot next to Malkin and James Neal regularly, he's got enough skill that he'll put up some good numbers. What should we expect this season? The Penguins are not as deep as last season's team that lost to the Boston Bruins, but that may not matter. They went into the off-season reasonably healthy for the first time in a long time and, although it was a short summer, I think that makes a huge difference. Pittsburgh's "Holy Trinity" of Sidney Crosby, Evgeni Malkin and Kris Letang are the heart of this team and they all look to have their first "normal" summer of training in years. I think come October, you'll see a rejuvenated team that will have strong motivation to erase the sting of the embarrassing loss they took against Boston. The key takeaway from that experience has to be that the Penguins need to play their own game instead of trying to beat an opponent at theirs. With some reasonable health, they'll be atop the league, or close to it, come playoff time. Prediction 51-21-10, 112 points, 1st in the Metropolitan Division, 1st in the Eastern Conference The post 2013-14 NHL Season Preview: Pittsburgh Penguins appeared first on oddmanrush.ca.
Original Story:
http://www.oddmanrush.ca/2013-14-nhl-...
THE BACKYARD
BEST OF MAXIM
RELATED ARTICLES
The Pittsburgh Penguins made their first round of cuts for the preseason this morning as they re-assigned 11 players today.  Matt Murray, Tristan Jarry, Jean-Sebastien Dea and Matia Marcantuoni were sent back to their respective junior teams. Paul Thompson, Tom Kostopoulos, Brian Gibbons and Dominik Uher, Clark Seymour, Reid McNeill and Nick D'Agostino were sent to Wilkes-Barre...
I know  the topic that I chose to write about this week has been talked about to do death, so I'm hoping to bring something new to the conversation. Pittsburgh Penguins' starting goaltender Marc-Andre Fleury is approaching the most important year of his career this season with a thousand question marks surrounding his future. Fleury, 28, is entering the second to...
Apparently Evgeni Malkin is a new spokesperson for the shampoo "Head and Shoulders" in Russia.  Here's the source http://web-balancer-main.rian.ru/sochi2014_news/20130916/963431445.html
We're happy to bring you our 2013-14 NHL Draft Ranks just in time for hockey draft season. Four of our experts weigh in on each of the position, and our consensus rankings should help give you the edge in your upcoming drafts. Questions, comments, insights about the ranks? Feel free to ask them directly on the rankings page and our team will find an answer in an effort to help...
Within a few weeks of their loss to Boston in the Eastern Conference final earlier this year the Penguins signed forwards Evgeni Malkin and Chris Kunitz and defenseman Kris Letang to contract extensions a year before their current deals expire. Another seemingly logical player for such negotiations was defenseman Brooks Orpik their longest-tenured player. Instead? Crickets. Orpik...
Welcome back Pens fans! If you're new or have forgotten what I do in the postgame thoughts, here's a quick introduction/recap. Speaking of, don't expect recaps. It's purely thoughts and analysis of specific plays and players. I hate +/-, so I do my own goal assessments and award a "+" if a player contributes to a goal for and a "-" if a player is at fault for a goal...
From Journeyman to Superman  Picture an NHL player who was undrafted and then finally makes it to the NHL. He shows flashes of greatness, but hits a rough patch and shuffles between four different teams in a two-year period. Most of us would probably guess this story would result in the player's career coming to a quiet end, perhaps meddling in the minor leagues for its...
PITTSBURGH (AP) -- Adam Almquist scored two power-play goals in the second period and Tomas Tatar had a goal and assist to lead the Detroit Red Wings past the Pittsburgh Penguins 4-1 on Monday night in a preseason game. Paval Datsyuk also scored for Detroit, netting a second-period, unassisted goal. Almquist scored at 6:10 and 11:50 with shots from the point to put the Red Wings...
Tune in at 10 PM and subscribe to the show on iTunes. Join hosts Ken Will, Meesh, Nick Richter and Casey Johnston as they recap the first two preseason games and explore the first round of Training Camp cuts with Sam Kasan of PittsburghPenguins.com Twitter: @ThePensNation, @PensNation_Ken, @PensNation_Nick, @HockeyMeesh, @CaseyR82 Guest: @Pensinsidescoop -SK Skype: ThePensNation  ...
Evgeni Malkin of the Pittsburgh Penguins is the #4 forward points-only hockey pool pick. He is a Russian born center who is 27 years old. He is an outstanding playmaker and sniper. With James Neal on his line, he is going to make an impact for your fantasy team. Malkin has historically racked up more points when Sidney Crosby has been out of the lineup. A downside to drafting is he has
NHL News

Delivered to your inbox

You'll also receive Yardbarker's daily Top 10, featuring the best sports stories from around the web. Customize your newsletter to get articles on your favorite sports and teams. And the best part? It's free!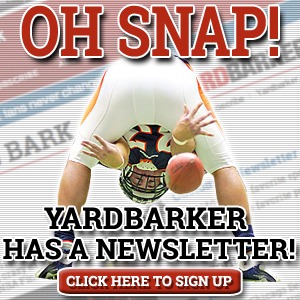 Latest Rumors
Best of Yardbarker

Today's Best Stuff

For Bloggers

Join the Yardbarker Network for more promotion, traffic, and money.

Company Info

Help

What is Yardbarker?

Yardbarker is the largest network of sports blogs and pro athlete blogs on the web. This site is the hub of the Yardbarker Network, where our editors and algorithms curate the best sports content from our network and beyond.