ST. LOUIS This all became real long ago: The dominant play at the Scottrade Center, the thunderous postgame cheers, the sense that the St. Louis Blues are more than a fascination after a swift about-face under coach Ken Hitchcock. A chance to win the Stanley Cup for the first time in franchise history became real with stunning speed. In many ways, it has all become routine. The routs here have become normal, the celebrations have become ordinary and the vision that this building can host a playoff series deep into the spring has become assumed. Yes, the Blues have reason to dream especially when playing at home. But in their climb atop the NHL they boast a league-best 105 points the Blues sometime surprise even themselves. Their 3-0 victory over the Nashville Predators on Tuesday night was such an occasion: They set a franchise record with their 30th home victory; they tied a modern-era NHL record with their 15th shutout, matching the mark set by the 1969-70 Chicago Blackhawks; goalie Brian Elliott earned his ninth shutout and broke the franchise mark set by Glenn Hall in the 1968-69 season. They played one of their best games of the year. "This specific game exemplifies how we want to play," said Elliott, who had 24 stops. "We wanted to prove a point that we're not going to be pushed around, especially in our own building." No, the Blues did some shoving of their own against a Western Conference rival, but Elliott and others can throw their weight around more in the coming days. After all, the rest of the regular season will be about building toward their first playoffs appearance since 2009. There is plenty St. Louis can accomplish in the five games left before the postseason. Earning the top overall seed is the largest prize, and they lead the New York Rangers by two points and the Vancouver Canucks by four in that chase. St. Louis improved to 30-4-4 at the Scottrade Center on Tuesday Detroit's 30-5-2 record at Joe Louis Arena is the only comparable mark so home-ice advantage would mean more to the Blues than most. But no matter St. Louis' future seed, the rout of Nashville gave everyone present Tuesday a glimpse of what the Blues can be in the postseason. They are capable of fast and efficient offense to complement some of the game's best goaltending with Elliott and Jaroslav Halak. They are capable of disciplined defense with little strategic error. And they are capable of punching an opponent early and pouncing late as they did by scoring two goals against goalie Pekka Rinne in the third period. This all became real long ago when St. Louis established itself as one of the league's best shortly after Hitchcock replaced Davis Payne in November. Now, the Blues will soon enter a new phase where they will try to make a championship happen. "We're not there yet," Hitchcock said, shaking his head. "We're getting closer, but there's a whole other level out there. We saw a little bit of it today, but you're going to see a lot of it when push comes to shove. We're going to have to be really good for a long period of time if we expect to win a playoff series." "The thing I like right now is that the cracks we had in our game before are becoming eliminated," he continued. "Our exits are cleaner. Our entrances are better. We've got more players playing better hockey right now. We're not carrying as many poor performances along the way. We've got a lot of good performances going on right now. I think that, to me, has helped a lot." Consistency has helped as well. The Blues are weakest away from home, but their 18-16-5 record on the road is the fourth-best mark in the Western Conference. March was supposed to be the month when they could have been exposed as a team flawed away from the Scottrade Center. On Tuesday, they could have staggered into a six-game stretch to close the regular season with doubts about their ability to win away from the Gateway City. But Sunday, St. Louis completed a season-long seven-game road swing by winning three and dropping two by shootout. The positive late-season road results should encourage the Blues, because their path to the Stanley Cup Finals will most likely include scraps in raucous environments such as Vancouver, Detroit or San Jose. Instead of fading, though, their showing on the most recent road stand coupled with a 5-1 mark on a trip from late February to early March that included stops in Nashville, Canada and San Jose suggest the Blues have the resolve to steal some games away from the Scottrade Center in the postseason. If they do, their home-ice advantage will be even stronger. "In the past, we've had a hard time getting more wins than losses in our building," said St. Louis center T.J. Oshie, who earned a goal in the third period Tuesday. "It has just been great. I think we get a little sense of inspiration when we step on the ice and see a full crowd out there. I think tonight was as close as we've been all year (to playing playoff hockey) and as close as we've been since I've been here. It's a big step for us, and now we've got to work on our consistency." The Blues will have that chance to build toward the playoffs in their last five regular-season games. They are proven winners at the Scottrade Center -- no one in the NHL is better at home. But at times, like Tuesday night, even expected results produce surprise.
Original Story:
http://www.foxsportsmidwest.com/03/28...
MORE FROM YARDBARKER
NHL News

Delivered to your inbox

You'll also receive Yardbarker's daily Top 10, featuring the best sports stories from around the web. Customize your newsletter to get articles on your favorite sports and teams. And the best part? It's free!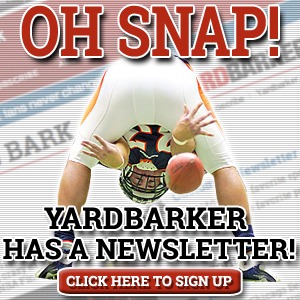 Latest Rumors
Best of Yardbarker

Today's Best Stuff

For Bloggers

Join the Yardbarker Network for more promotion, traffic, and money.

Company Info

Help

What is Yardbarker?

Yardbarker is the largest network of sports blogs and pro athlete blogs on the web. This site is the hub of the Yardbarker Network, where our editors and algorithms curate the best sports content from our network and beyond.