Biggest news and moves from NHL trade deadline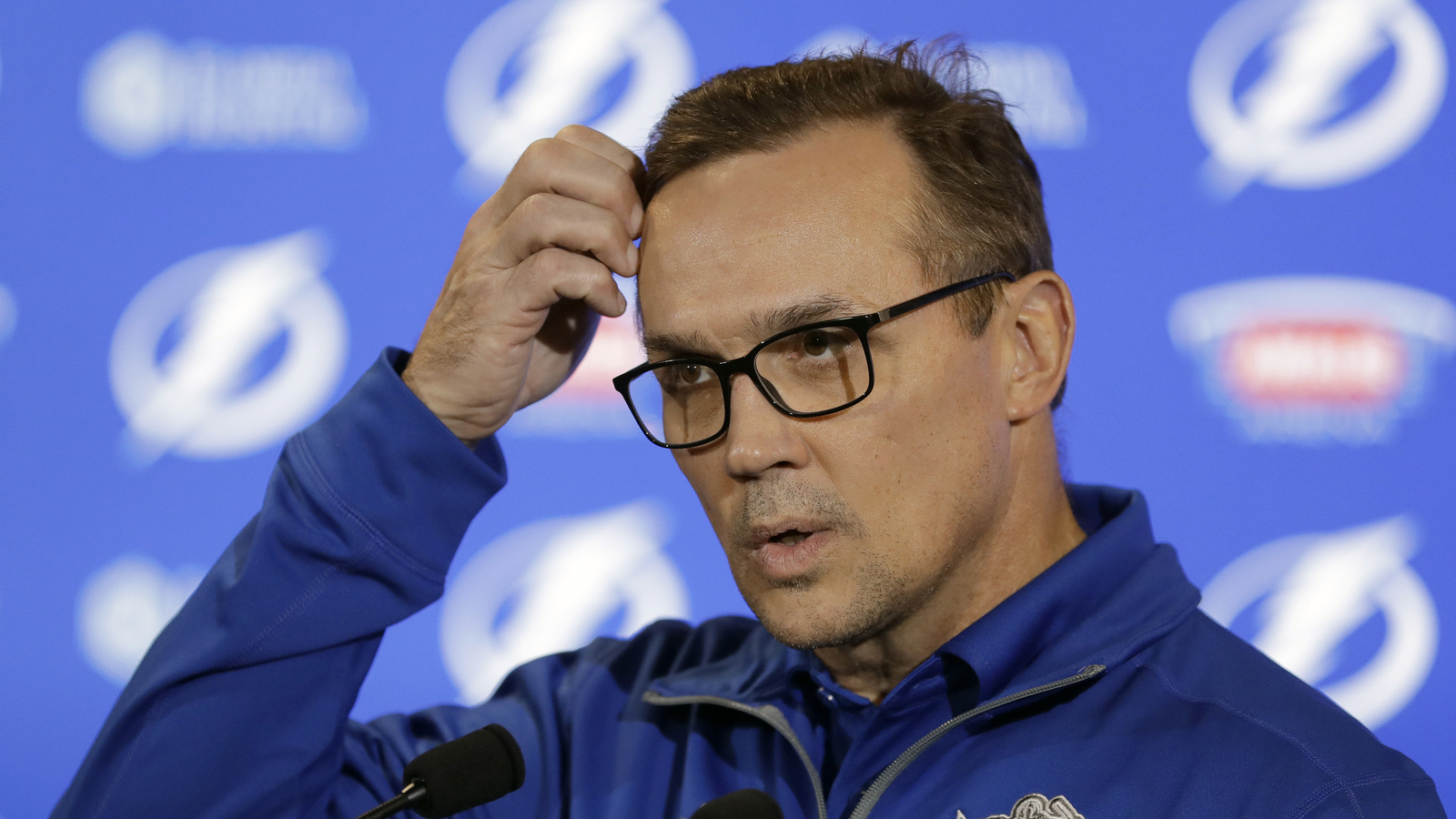 Tampa Bay Lightning general manager Steve Yzerman speaks to the media about recent trades during a news conference on Wednesday, March 1, 2017. The Lightning, over the past few days, have traded away goaltender Ben Bishop, forward Brian Boyle and forward Valtteri Filppula.
AP Photo/Chris O'Meara
Winger Jannik Hansen perfectly summarized what it is like for an NHLer in the middle of trade deadline mania.
"Very hectic, the last 18 hours or so," he told the Bay Area media in his first conference call since being traded to the San Jose Sharks from the Vancouver Canucks.
Sure, heading to a playoff-bound team from a squad that is struggling can be exciting. But the chaos and craziness that surrounds "Trade Deadline Christmas" can be a whirlwind. The 2017 cutoff was certainly no exception. After the month leading up to the March 1 deadline lacked action, the four-five days leading up to zero hour featured several players switching sweaters. There were even a couple surprises – Johnny Oduya reuniting with the Chicago Blackhawks, and a couple teams being way more active than expected.
Here's a quick rundown of the biggest pieces surrounding the 2017 NHL trade deadline.
Shattenkirk leaves the Blues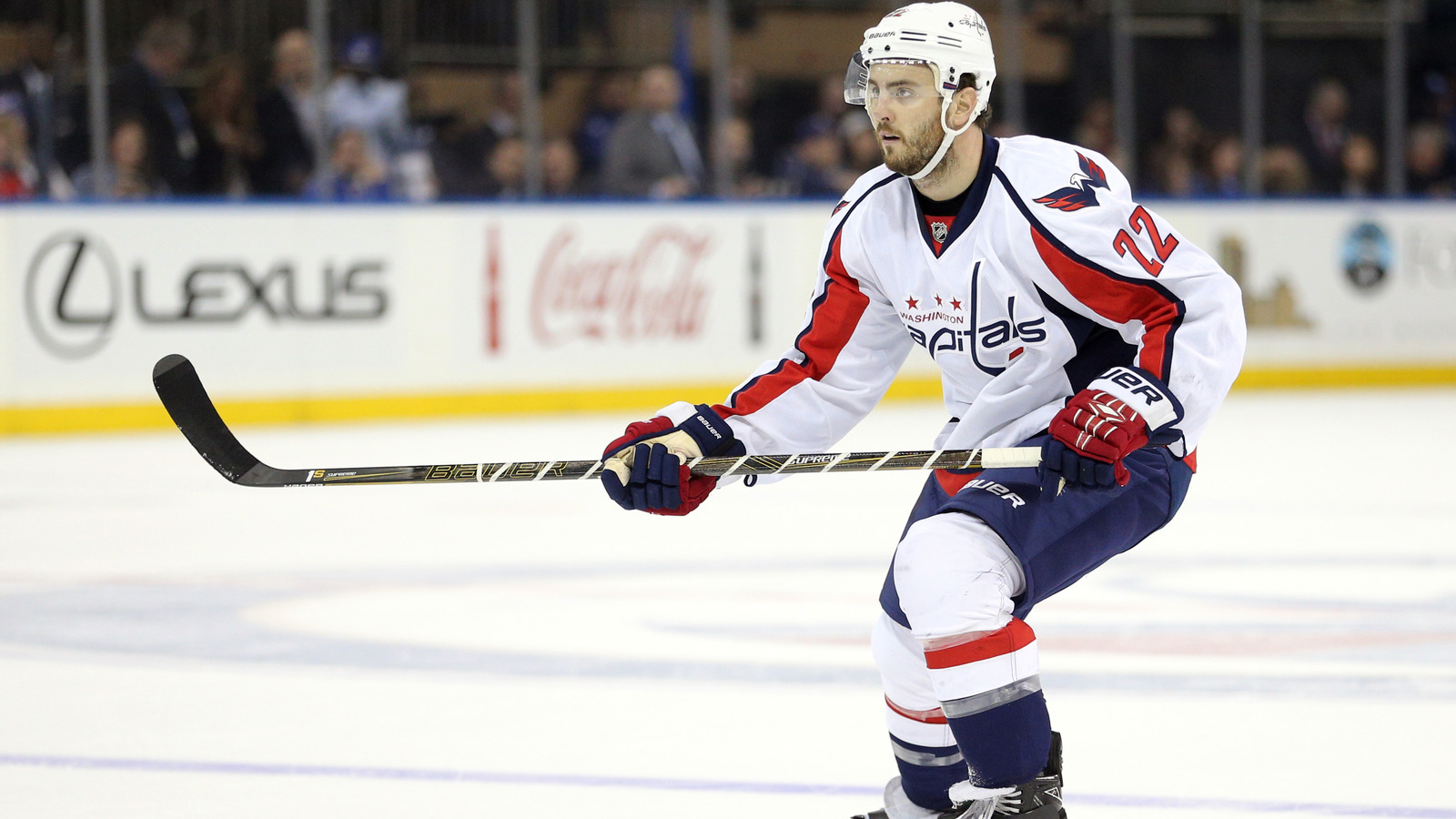 Washington Capitals defenseman Kevin Shattenkirk skates against the New York Rangers during the first period at Madison Square Garden on Feb. 28, 2017.
Brad Penner-USA TODAY Sports
A lot of the big trades ahead of the cut off on Wednesday happened over the previous weekend, one of which involving Blues' Kevin Shattenkirk. The hottest defenseman on the market was on many a team's radar, but ended up shipping off to D.C. in a somewhat unexpected trade acquisition by the Capitals. It was a bold move for sure, but a statement move as the Capitals aim to make a deep playoff run – and, as Yahoo! Sports so aptly said, "Beat the Penguins."
For what it's worth, the Caps won in Shattenkirk's debut. Now it's just a matter of seeing how much he can continue to add to the lineup.
So, the Avalanche didn't unload quite as much
Jarome Iginla was the one player moved by the Avs at the trade deadline.
Isaiah J. Downing-USA TODAY Sports
There were only two players that garnered more attention and rumor-mongering ahead of the deadline than Shattenkirk, Matt Duchene and Gabriel Landeskog, both with the Colorado Avalanche. Yet as active as Colorado was up to the deadline, Duchene and Landeskog are still wearing Avs sweaters as they were not traded by the 3 p.m. ET cutoff.
GM Joe Sakic was reportedly taking many phone calls and talking to many other GMs ahead of the deadline. However he told the press in a teleconference that he didn't feel too much pressure to make a move:
 "Well, I don't have to make any major moves… I've always stated that if there's something that's going to help our organization long-term, that's something that' we'll look to do."
The Avalanche did, however, part ways with veteran Jarome Iginla who has now joined the LA Kings.
Goodness, the Lightning unloaded a lot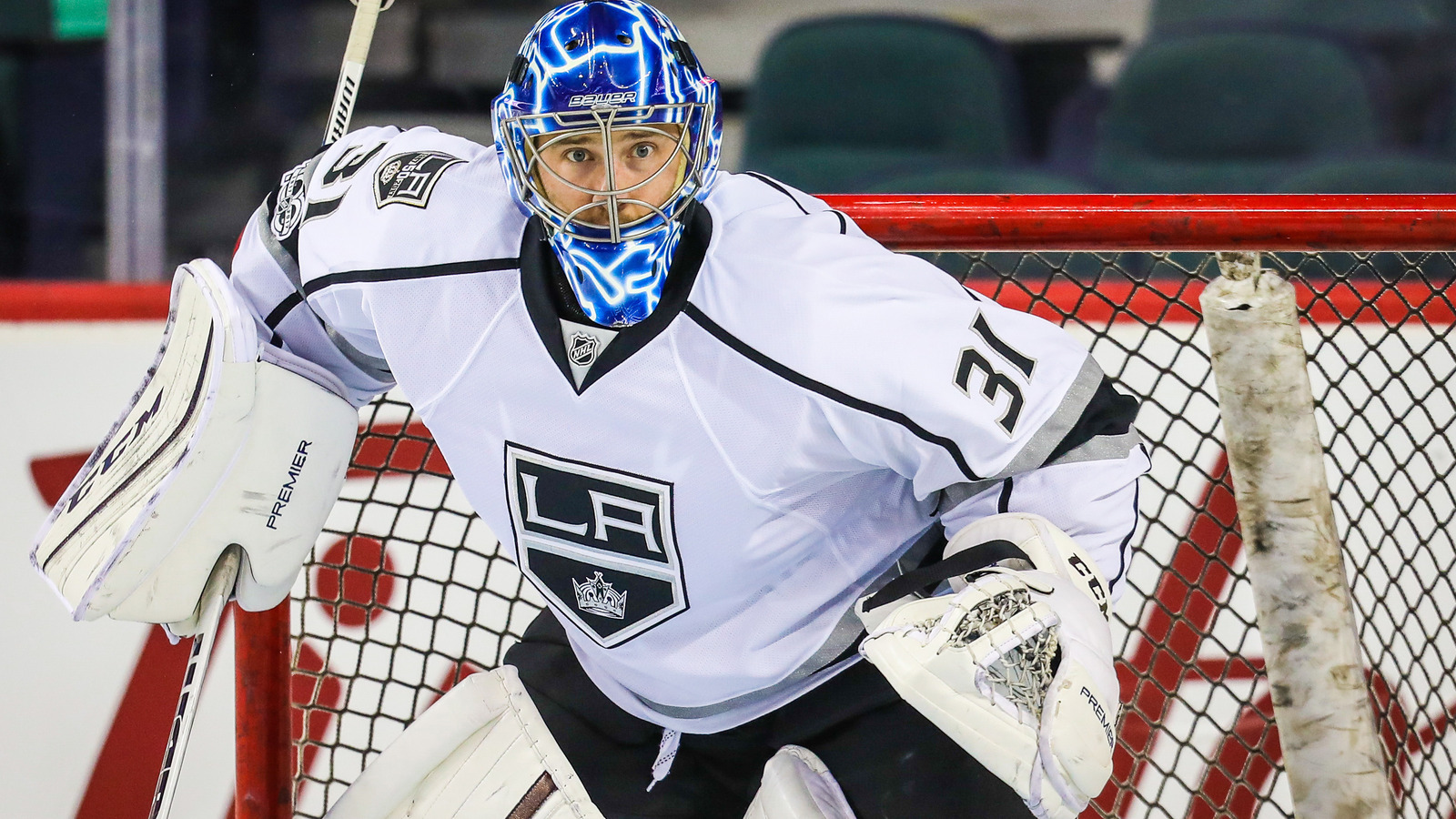 Newly-traded Los Angeles Kings goalie Ben Bishop guards his net during the warmup period against the Calgary Flames at Scotiabank Saddledome on Feb. 28, 2017.
Sergei Belski-USA TODAY Sports
As Yardbarker discussed in early February, it isn't very easy to decipher what moves the Bolts are going to make at the trade deadline because Steve Yzerman stays cool as a cucumber and doesn't divulge anything. Yet it was still a big surprise to see them part ways with a handful of players.
Two of the veterans who were dealt, Brian Boyle – who added both size and speed to the Toronto maple Leafs in Tuesday's game against San Jose – and Valtteri Filppula, were a little unexpected. According to Joe Smith of the Tampa Bay Times, the moves were primarily to prep for the expansion draft this summer and to make room to resign a handful of players for next season.
The Ben Bishop trade, on the other hand, was expected. Bishop had been a big name in the trade market since last off-season, but was probably headed for a back-up job since his number had dropped from their previous Vezina-candidate caliber. His trade to the LA Kings for backup Peter Budaj fits that bill, and it will be interesting to see what kind of play time he gets down the stretch with Jonathan Quick back from injury and the Kings teetering in and out of a Wild Card spot in the Western Conference.
What in the world got into the Kings?
LA made some of the biggest waves in the days leading up to the cutoff, starting with the acquisition of Bishop from Tampa Bay for backup netminder Budaj.  But they didn't stop there, reeling in big trade fish Jarome Iginla just before the deadline. The long-time member of the Avalanche said that he was very excited to join a competitive team:
 "I really appreciate the opportunity to get to have a chance to be in full competitive games and can't wait to compete with the Kings."
Although at the current moment the Kings are currently buoying in and out of Wild Card contention. So it is yet to be seen how competitive they will be down the stretch.
LA also shipped Dwight King off to the Montreal Canadiens. Which brings us to…
What in the world got into the Habs?
In all honesty, this question applies to many things that Montreal has done over the past couple of seasons. The best summarization of the Habs' trade decisions came from the Montreal Gazette, who explained that GM Marc Bergevin "addressed such issues as size and depth" but "felt the Canadiens can move forward without a major overhaul up front." Case and point, trading for a player like Steve Ott the night before the trade deadline.
There is a month and half to see how that methodology pays off.
Sharks add grit with Jannik Hansen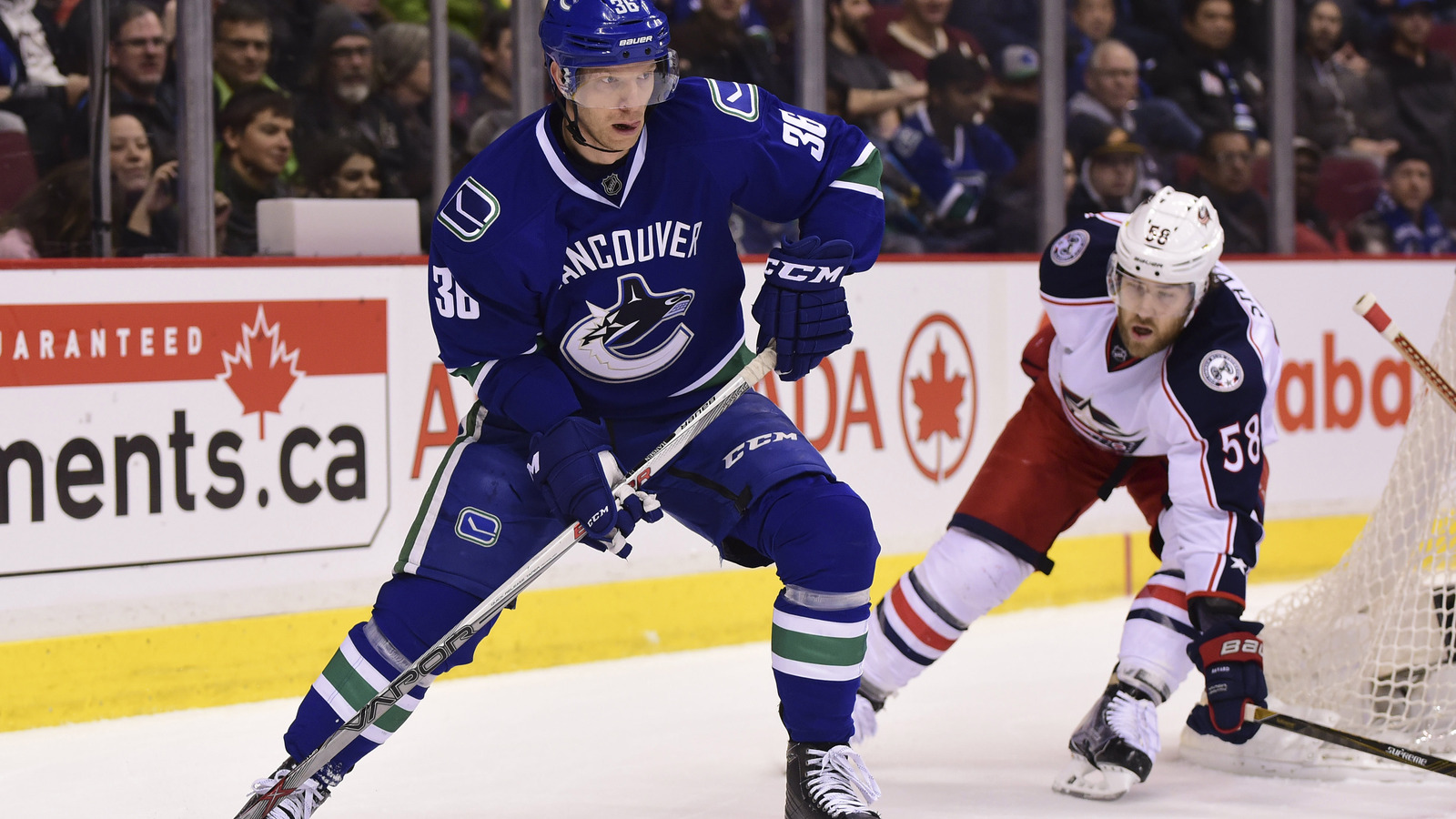 Forward Jannik Hansen controls the puck against Columbus Blue Jackets defenseman David Savard on Dec. 18, 2016. Hansen was traded to the Sharks at the trade deadline. 
Anne-Marie Sorvin-USA TODAY Sports
There were a couple trades that took place the night before the trade deadline, and three of the four teams involved had games going on as the transactions were taking place. Example: The Maple Leafs were in San Jose visiting the Sharks, and it was Brian Boyles debut with Toronto since being traded from Tampa Bay. But the focus was on the Twitter feeds during the third frame of that game as it was announced that the Sharks had traded AHLer Nikolay Goldobin and a conditional fourth round draft pick to the Vancouver Canucks for gritter Dane, Jannik Hansen.
"Jannik is a versatile, gritty player who plays with speed and is talented on both sides of the puck," Sharks GM Doug Wilson said in a press release Tuesday night. "We think he is a perfect fit for the style of our team, which has earned the right for us to make this move and add to our NHL roster as we push towards the playoffs."
The key word there being "grit." Fans in Teal Town were outwardly sore that a homegrown prospect like Goldobin was traded, but there is no denying that the team needs a little more "mean" on their squad as they aim for another run at the Stanley Cup.
PLAYERS:
Jannik Hansen
,
Kevin Shattenkirk
,
Matt Duchene
,
Gabriel Landeskog
,
Joe Sakic
,
Jarome Iginla
,
Steve Yzerman
,
Brian Boyle
,
Valtteri Filppula
,
Ben Bishop
,
Peter Budaj
,
Jonathan Quick
,
Dwight King
,
Steve Ott
,
Nikolay Goldobin
TEAMS:
San Jose Sharks
,
St. Louis Blues
,
Colorado Avalanche
,
Tampa Bay Lightning
,
Los Angeles Kings
,
Vancouver Canucks
,
Chicago Blackhawks
,
Montreal Canadiens
,
Toronto Maple Leafs
MORE FROM YARDBARKER:
QUIZ: Name every NHL goalie with 40+ wins in a season
There have been 53 times in which a goalie has notched 40 or more wins in NHL history. How many can you name?
MORE FROM YARDBARKER
NHL News

Delivered to your inbox

You'll also receive Yardbarker's daily Top 10, featuring the best sports stories from around the web. Customize your newsletter to get articles on your favorite sports and teams. And the best part? It's free!