Connecticut Whale 4, Norfolk Admirals 1 By Brian Ring Hartford, CT, May 7, 2012 – The Connecticut Whale defeated the Norfolk Admirals, 4-1, Monday night in Hartford to even their Eastern Conference Semifinal series at two games apiece. Game Five will be played Wednesday night at the Webster Bank Arena in Bridgeport (7:00 PM). Scott Tanski recorded the game-winning goal and Kris Newbury supplied a goal and an assist in front of Cam Talbot's 19 saves, as the Whale took Game Four at home. Richard Panik notched the only goal of the game for Norfolk. "I thought our team defense was real good tonight," said Whale head coach Ken Gernander. "Obviously, [Talbot] had a bounce-back and was very good for us." "It was a big game for us to square the series and I thought we played very well tonight." Jonathan Audy-Marchessault gave the Whale the first lead of the game late in the first period, wristing a shot through the legs of Norfolk goaltender Dustin Tokarski (21 saves) with under a minute to play in the opening frame. The goal was Audy-Marchessault's third of the postseason, with assists going to linemates Kris Newbury and Andre Deveaux. The Whale extended their lead to 2-0 3:56 into the second period when Scott Tanski wheeled through the Admirals' zone, turning and firing a shot past Tokarski from the left circle. Tanski's goal was his first of the playoffs in just his second game, with the lone assist going to Kelsey Tessier. Richard Panik cut the Whale lead to 2-1 with Norfolk's only goal of the game, his first of the playoffs, 7:42 into the third period. Panik took a crafty pass from Alex Killorn before heading down the left wing boards and firing a shot over Talbot on the stick side. Casey Wellman would get that goal back with just 3:12 left in the third, finishing a great two-on-one opportunity with defenseman Pavel Valentenko. Valentenko passed to Wellman at the last moment, and Wellman beat Tokarski with a one-timer that the Norfolk goaltender had no chance on. The goal was Wellman's third of the series, and fourth of the postseason. Marek Hrivik recorded the secondary assist. Newbury would cap the scoring for the Whale with an empty-net goal that made it 4-1 with 2:09 remaining. The win evened the second-round series at two games apiece. The Whale and Admirals will resume their series Wednesday night, when the teams head to the Webster Bank Arena in Bridgeport for a crucial Game Five (7:00, "The Rock" 106.9 WCCC-FM, www.ctwhale.com, live video streaming at www.ahllive.com).  Game Five tickets are available at the Webster Bank Arena box office, as well as on-line at www.ctwhale.com and through TicketMaster Charge-by-phone at 1-800-745-3000. Playoff ticket packages are also available that include tickets to all possible home playoff games.  To speak to a Whale account executive about a playoff ticket package, call (860) 728-3366.  More information is available at www.ctwhale.com. Norfolk Admirals 1 at Connecticut Whale 4
Monday, May 7, 2012 – XL Center Veterans Memorial Coliseum Norfolk 0 0 1 – 1
Connecticut 1 1 2 – 4 1st Period-1, Connecticut, Audy-Marchessault 3 (Deveaux, Newbury), 19:05. Penalties-Aulie Nor (hooking), 4:42; Newbury Ct (slashing), 6:11; Tessier Ct (tripping), 12:03. 2nd Period-2, Connecticut, Tanski 1 (Tessier, Grant), 3:56. Penalties-Nightingale Ct (tripping), 6:58; Barberio Nor (slashing), 12:02; Erixon Ct (interference), 17:27. 3rd Period-3, Norfolk, Panik 1 (Killorn, Kostka), 7:42. 4, Connecticut, Wellman 4 (Valentenko, Hrivik), 16:48. 5, Connecticut, Newbury 1 (Erixon, Talbot), 17:51 (EN). Penalties-Newbury Ct (double minor – high-sticking), 0:25; Ouellet Nor (slashing, boarding), 2:07; Valentenko Ct (tripping), 2:15; Gudas Nor (roughing), 15:05; Audy-Marchessault Ct (roughing), 15:05; Jackson Nor (fighting, misconduct – continuing altercation), 18:14; McIlrath Ct (fighting), 18:14; Angelidis Nor (misconduct – unsportsmanlike conduct), 18:56; Labrie Nor (roughing, misconduct – unsportsmanlike conduct), 18:56. Shots on Goal-Norfolk 6-8-6-20. Connecticut 5-9-10-24.
Power Play Opportunities-Norfolk 0 / 6; Connecticut 0 / 4.
Goalies-Norfolk, Tokarski 4-2-0 (23 shots-20 saves). Connecticut, Talbot 5-2-0 (20 shots-19 saves).
A-1,641
Referees-Marcus Vinnerborg (45), Darcy Burchell (42).
Linesmen-Luke Galvin (2), Kevin Redding (16).
Original Story:
http://www.blueseatblogs.com/2012/05/...
MORE FROM YARDBARKER
NHL News

Delivered to your inbox

You'll also receive Yardbarker's daily Top 10, featuring the best sports stories from around the web. Customize your newsletter to get articles on your favorite sports and teams. And the best part? It's free!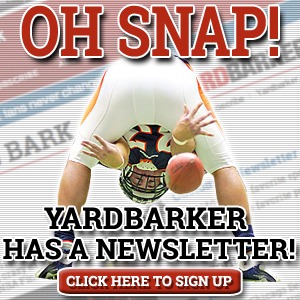 Latest Rumors
Best of Yardbarker

Today's Best Stuff

For Bloggers

Join the Yardbarker Network for more promotion, traffic, and money.

Company Info

Help

What is Yardbarker?

Yardbarker is the largest network of sports blogs and pro athlete blogs on the web. This site is the hub of the Yardbarker Network, where our editors and algorithms curate the best sports content from our network and beyond.