Minnesota Wild (23-16-3)  49pts  2nd in the Northwest 2.50 Goals For (19th) 2.48 Goals Against (12th) 17.9% Power Play (16th) 83.3% Penalty Kill (11th) Top 5 Scorers: 1. #11 Zach Parise ~ 15G 19A = 34pts 2. #9 Mikko Koivu ~ 10G 24A = 34pts 3. #29 Jason Pominville ~ 14G 17A = 31pts 4. #20 Ryan Suter ~ 4G 27A = 31pts 5. #7 Matt Cullen ~ 7G 19A = 26pts Top PIM's: 1. #28 Zenon Konopka ~ 100 PIM's 2. #27 Mike Rupp ~ 67 PIM's 3. #44  Justin Falk ~ 40 PIM's Top Goaltender(s): 1. #32 Niklas Backstrom (21-12-3)  2.38GAA  .913%SP  2SO 2. #35 Darcy Kuemper (1-2-0)  1.98GAA  .923%SP 3. #37 Josh Harding (1-1-0)  2.92GAA  .885%SP  1SO     Vs.     Edmonton Oilers (16-18-7)  39pts  3rd in the Northwest 2.46 Goals For (22nd) 2.73 Goals Against (19th) 21.8% Power Play (4th) 83.8% Penalty Kill (10th) Top 5 Scorers: 1. #4 Taylor Hall ~ 13G 28A = 41pts 2. #89 Sam Gagner ~ 14G 21A = 35pts 3. #14 Jordan Eberle ~ 12G 16A = 28pts 4. #64 Nail Yakupov ~ 10G 13A = 23pts 5. #93 Ryan Nugent-Hopkins ~ 3G 19A = 22pts Top 3 PIM's: 1. #13 Mike Brown ~ 116 PIM's 2. #5 Ladislav Smid ~ 49 PIM's 3. #94 Ryan Smyth ~ 36 PIM's Top Goaltenders: 1. #40 Devan Dubnyk (12-13-6)  2.52GAA  .922%SP  2SO 2. #35 Nikolai Khabibulin (3-5-1)  2.66GAA  .919%SP  1SO Click on "Continue Reading" for the rest of the article... Western Conference Standings 1. Chicago  (34-5-4) 72pts 2. Anaheim (27-10-5)  59pts  3. Vancouver (25-12-6)  56pts 4. Los Angeles (24-14-4)  52pts 5. San Jose (22-13-7)  51pts 6. Minnesota (23-16-3)  49pts 7. St. Louis (23-16-2)  48pts 8. Detroit (20-15-7)  47pts ------------------------------------------ 9. Columbus (20-16-7)  47pts 10. Dallas (21-19-3)  45pts 11. Phoenix (18-17-7)  43pts After last night's huge win, eyes immediately went to the NHL scoreboard to watch the score come in from Columbus' tilt with the Colorado Avalanche who appeared to have the Blue Jackets on the ropes.  Unfortunately the last place Avalanche couldn't take care of business and they gave up the game winner with 29 seconds left in overtime and the Blue Jackets kept pace with the Wild with a 4-3 win.  The two points keeps them just 2 points behind Minnesota despite having one more game on the Wild at this point.  Either way, the Wild keep winning and they won't have to worry about Columbus or really anyone else taking a place in the Western Conference playoff picture.  The Wild need to just focus on worrying about the game at hand and doing whatever they can to win and the big picture will take care of itself.   The return of Matt Cullen certainly sparked the Wild's offense as the team attacked the Flames with 3 dangerous lines (all of which scored last night), but perhaps as important was the increased level of confidence the team played with.  Cullen also helped Devin Setoguchi and Pierre-Marc Bouchard get involved offensively as they all ended up on the scoresheet.  Jason Pominville has provided the offensive punch (4 goals in 6 games) as well as the versatility to play effectively in a wide variety of roles.  The top line of Mikko Koivu, Zach Parise and Charlie Coyle got things rolling early thanks to the strength of Coyle along the boards which led to Koivu's goal.  Minnesota had a great game from defenseman Jonas Brodin who seems to realize he needs to play a more prominent role as Ryan Suter is still not at 100% health-wise.  Kyle Brodziak also played with the blue collar effort that made him such a two-way force last season.  All one can hope is the club can replicate that effort this evening.   One player who could use a bit of a bounce-back game for the Wild is Jason Zucker.  Zucker was guilty of overthinking the play and trying to do too much with the puck other than just racing up the ice and forcing the defense to retreat and then taking every opportunity to fire pucks on goal.  With a team like the Wild who has so many playmakers on its roster, players who shoot first like Parise, Setoguchi and Zucker really can stand out in a big way if they simply take their chances to fire it on goal.  Good things happen when Zucker shoots the puck and he really can add an element of speed and offensive pressure if he plays like that.  The Wild are going to be facing a team that was likely caught a little off guard by the firing of General Manager Steve Tambellini yesterday morning.  The team's only real accomplish under his tenure was stockpiling high draft picks including three 1st Overall selections, but that 'achievement' comes with the pyrric victory of being so bad for so long.  Oilers fans were tired of waiting for next year and so Tambellini got the axe although his replacement has some a little confused.  Instead of cleaning house, the Oilers decided a termination at the top would provide the desired effect of re-focusing the club whose on the very fringes of the playoff race as they currently sit 10 points behind the Wild and in 12th in the Western Conference.  Tambellini's replacement is a man who was strongly considered for the coaching vacancy with the Wild a few years ago, in Craig MacTavish.  You would think the Oilers would rather have a fresh start instead of recycling the same names, but MacTavish is very popular in Edmonton and quite familiar with the Oilers' prospects, etc.  Either way, Tambellin's termination should give the Oilers a bit of a motivational boost, if out of fear alone at trying to impress the new boss.  The Oilers' are a team that is carried by its youth, but they have lacked the consistency to turn its potential into tangible results and the natives are tiring of excuses of being "young."  Some of its young forwards have disappointed this season, including former 1st Overall pick Ryan Nugent-Hopkins whose 3-goals hardly befits a player of his skill level.  In fact there is a little irony that the Oilers must be awfully thankful for the strong season Sam Gagner has had otherwise Edmonton would certainly be mathmatically eliminated by now.  Gagner was a player who was considered trade bait for years but now he has provided that 'veteran presence' that the young players rally around.  Jordan Eberle is still one the best pure snipers in the Western Conference and Nail Yakupov has had a reasonable rookie season even though he is a one-dimensional player which has put him in the dog house of Oilers' Head Coach Ralph Krueger.  Taylor Hall has asserted himself as the top dog in Edmonton's core of young talent, but it hasn't been without a fair amount of controversy.  After charging into the knee / upper thigh of Cal Clutterbuck on a hit long after the puck went away garnering him a 4-game suspension Hall was involved in another incident against the Phoenix Coyotes' a few games ago.  In the incident, Taylor Hall was battling along the boards against former Wild prospect Zbynek Michalek and after a good battle, Hall frustrated raised his stick and gave a vicious two-handed slash to the back of Michalek's leg.  The chop was very reminiscent of the wicked two-hander Mattias Ohlund gave Mikko Koivu that broke his leg.  Fortunately for Michalek and the Coyotes, he was not injured but what was disturbing was that despite the obvious flagrant nature of Hall's actions he did not even recieve a 2-minute penalty let alone a much-deserved suspension.  In fact, Hall's blatent stick swing didn't even result in a statement from the NHL's Safety Department.  Fans like myself were shocked it didn't even garner at least a 1-game suspension or at the very least a fine.  In my opinion Hall's chop was a textbook example of an "attempt to injure" and that in itself should garner a suspension whether an injury occurred or not.  Hall would later get checked from behind in the game, but with his own unwillingness to fight what other recourse do players have in trying to hold Hall accountable for his actions?  Shouldn't the league send a message to Hall, who now has a suspension history (albeit a short one at this point) that a big two-handed chop is not ok and has no part in the game?  If you listen to what former NHL referee Kerry Fraser has to say about it you'd have to believe Michalek holding Hall's stick was to blame.  Really?  Mr. Fraser, I realize you don't want to throw your referee friends under the bus for missing such a blatant and obvious call but at least call a spade a spade and recognize that Hall's chop had the definite intention to cause injury and whether it was all that premeditated or not he had zero reason to move his hands in such a manner to give a more forceful slash to the back of Michalek's legs.  Yet, read his 'explanation' of the Hall incident here he gave for TSN.ca.  Hall's tomfoolery aside, the Oilers may be out of the playoff picture for the most part but that doesn't mean they won't embrace the role of spoiler the way the Calgary Flames have.  At the very least the Wild can expect a spirited Oilers' opponent and one looking to give Minnesota another setback in its quest for the post-season.  One ace in the Oilers' hand is its strong play on special teams.  You could say this is due in large part to the tuteledge of Krueger who used to be Oilers' special teams coach when he was an assistant under Tom Renney.  It sounds like common sense, but the Wild would be best served by staying out of the penalty box and allowing Edmonton's 4th ranked power play to get on the ice which really is what is the driving force behind the Oilers' offense.  The plethora of skilled forwards thrive with the additional time and space the power play gives them so Minnesota's best penalty kill would simply be to not give them any power plays at all.  The Oilers' love to set up the big shot of rookie Justin Schultz and the Wild must be wary of him on the man advantage.  If the Wild follow the same formula, minus the two let downs in the 2nd half of the 1st period and the 2nd half of the 3rd the team should be successful (knock on wood).  Any shot on goal is a good one and I'd expect to see big bodied Devan Dubnyk between the pipes for the Oilers.  Its one game at a time, and the Wild need to do all it can to focus and take care of business this evening. 
PLAYERS:
Zach Parise
,
Mikko Koivu
,
Jason Pominville
,
Ryan Suter
,
Matt Cullen
,
Zenon Konopka
,
Justin Falk
,
Niklas Backstrom
,
Darcy Kuemper
,
Josh Harding
,
Taylor Hall
,
Sam Gagner
,
Jordan Eberle
,
Nail Yakupov
,
Ryan Nugent-Hopkins
,
Mike Brown
,
Ladislav Smid
,
Ryan Smyth
,
Devan Dubnyk
,
Nikolai Khabibulin
,
Devin Setoguchi
,
Pierre-Marc Bouchard
,
Charlie Coyle
,
Jonas Brodin
,
Kyle Brodziak
,
Jason Zucker
,
Cal Clutterbuck
,
Zbynek Michalek
,
Mattias Ohlund
,
Tom Renney
,
Justin Schultz
TEAMS:
Minnesota Wild
,
Edmonton Oilers
,
Colorado Avalanche
,
Columbus Blue Jackets
,
Arizona Coyotes
,
Tampa Bay Lightning
,
Calgary Flames
MORE FROM YARDBARKER
NHL News

Delivered to your inbox

You'll also receive Yardbarker's daily Top 10, featuring the best sports stories from around the web. Customize your newsletter to get articles on your favorite sports and teams. And the best part? It's free!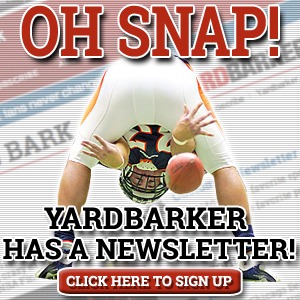 Latest Rumors
Best of Yardbarker

Today's Best Stuff

For Bloggers

Join the Yardbarker Network for more promotion, traffic, and money.

Company Info

Help

What is Yardbarker?

Yardbarker is the largest network of sports blogs and pro athlete blogs on the web. This site is the hub of the Yardbarker Network, where our editors and algorithms curate the best sports content from our network and beyond.