Les Habitants défait!
French just kind of rolls off your tongues doesn't it? I think it does. It's the best language to swear in. "Nom de dieu de putain de bordel de ***** de saloperie de connard d'enculer ta mère. It's like wiping your arse with silk. I love it."
If you can place that quote, silk tie for you!
Anywho, the Rangers defeated the Canadiens in a very exciting back and forth game. Below are some key takeaways…
Boy the Canadiens played some undisciplined hockey tonight. Earlier today I wrote in the game preview that we weren't likely to see a lot of 5-on-5 play tonight thanks in part to how these two teams typically play each other and how the refs always seem to over handle these games. Luckily for Rangers fans, the Canadiens were for once on the other side of the equation.
PK Subban taking that dumb penalty late in the 3rd period pretty much sealed the deal. If I was a Habs fan, I would have been furious. The last thing you ever want is one of your top defensemen in the box when you're down by a goal, especially that late in the game. The kid has a ton of skill no doubt, but one has to question his maturity level given some of the boneheaded decisions he makes.
When Sauer got a game misconduct (which was BS by the way), I was thinking that Del Zotto is going to need to step it up big time tonight. Well he answered the call and played over 27 minutes, plus he scored a beautiful goal off the rush. He wasn't perfect, but MDZ did everything you could ask of him and lately he's starting to prove last season was a hiccup in his overall development.
We preached patience with MDZ over and over this past summer despite a lot of people (you know who you are) begging for him to be traded or to see Tenko start in his place. MDZ is coming along nicely, and you have to give props to Torts for sticking with this kid and giving him important minutes. I think it's really doing wonders for his confidence.
I know people wanted to see more of Sean Avery tonight and trust me,  he will get his turn. Tonight though the Rangers were on special teams most of the game and you don't put a guy who had 174 penalty minutes last season on your power play. It's counter productive.
Speaking of special teams…the Rangers play a very aggressive 2-1-2 system, yet they collapse to the net and are very conservative on the penalty kill. The Canadiens play a defensive trapping system, but they send guys to pressure the defensemen and attack on the penalty kill. Shouldn't these tactics be switched? Weird.
Finally, don't boo a countries national anthem. All that proves is that you have a low T.M.I.
Original Story:
http://www.blueseatblogs.com/2011/11/...
MORE FROM YARDBARKER
NHL News

Delivered to your inbox

You'll also receive Yardbarker's daily Top 10, featuring the best sports stories from around the web. Customize your newsletter to get articles on your favorite sports and teams. And the best part? It's free!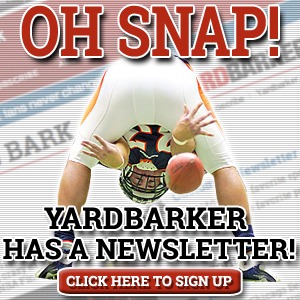 Latest Rumors
Best of Yardbarker

Today's Best Stuff

For Bloggers

Join the Yardbarker Network for more promotion, traffic, and money.

Company Info

Help

What is Yardbarker?

Yardbarker is the largest network of sports blogs and pro athlete blogs on the web. This site is the hub of the Yardbarker Network, where our editors and algorithms curate the best sports content from our network and beyond.