Found January 18, 2012 on Blue Seat Blogs:
There's an old adage that states, "believe none of what you hear and only half of what you see." When it comes to trade deadline articles and rumors that saying couldn't be more accurate. While the deadline is without a doubt a stressful time for General Managers who need to retool their rosters before the final playoff push, teams on the outside looking in are facing considerably more pressure internally. It is at these critical moments where a GM has to do everything in his power to get back the value his team needs before the media and fans start kicking down his door. And it isn't easy. You know your team is years away from contending. You know your marquee star is probably going to sign elsewhere this summer either for more money than you can offer him, or because he wants a chance to hoist the Cup. Finally, you know that you somehow have to sell the idea to your owner that hope and patience aren't counterproductive to selling tickets and corporate partnerships. So what is the GM of a "deadline seller" to do? Control the message The last thing any seller wants are rumors getting out that his star player is only interested in playing for a specific team. It pretty much kills his maximum return. The Brad Richards situation last season was a perfect example. There were tidbits in the press that Richards wanted to come to New York to play for John Tortorella, or because he was friends with Avery, etc. All of a sudden Los Angeles and other teams were no longer dangling that first rounder they were initially offering. Why give up picks/prospects if you think there is a good chance Richie is going to end up in NY come July anyway? Of course GM's can plant nuggets in the press to boost a player's appeal as well. Say Sather stays away from certain players, believing that they can't be resigned in the offseason. Then all of sudden you're hearing about how player X grew up a Rangers fan, has family in Westchester, a goomar in Howard Beach, etc. That's the seller controlling the message! Increase Ice time When a perennial losing team starts playing a third liner on their top power play unit in the days leading up to the deadline, it probably isn't to win games.  Well, other than the Islanders it probably is to win games, but it's also an effort to inflate that player's value. You think Chris Kelly deserved the extra ice-time in his final days as a Senator? Um no. GM's with zero leverage have to manufacture ways to get available players' stock up.  Even if it seems far fetched, there's always a sucker willing to believe it. Or maybe you really did believe Frolov's problem in LA was "he just didn't fit the system!" While the approaching deadline will certainly produce some perfunctory trade rumors, if you peel back the layers you may be able to figure out who is really available and who's name is being dropped just so Canadian newsies can sell more papers.
Original Story:
http://www.blueseatblogs.com/2012/01/...
THE BACKYARD
BEST OF MAXIM
RELATED ARTICLES
Over the past few weeks the New York Rangers haven't been playing their best hockey, or at least haven't been playing to their capabilities. There are a number of things to point fingers at for the cause of this, but one of the major issues is the performance of their top players, or lack thereof. Center Brad Richards, who has just one point in his last 5 games, tops that...
Actress Olivia Munn. Photo courtesy Flick user: gageskidmore. Us Weekly reported recently that New York Rangers forward Brad Richards has been dumped by girlfriend Olivia Munn. She ended it with him. She had to. It's not really complicated. She just realized she liked him as a friend and nothing more. Ouch! Bad news for Richards. And Rangers fans. Not so much for the rest of...
TSN drops the Rangers one spot to #3 in their most recent power rankings...3. Rangers - 1-for-23 (4.3%) on the power play in the last 10 games, the Rangers could use a little more from the blueline, but also C Brad Richards, who leads the team with 12 power play points thus far, but has averaged 27.5 power play points per season since the lockout.ESPN (7), CBS Sports (2) and The...
The Rangers still lead the NHL in points, had a hugely impressive win in Toronto on Saturday and yet, the past week has really began to emphasise the Rangers' necessity for their key players to step up offensively. No team can win purely on their defense. Even Lundqvist needs help from time to time. Marian Gaborik won't get too much criticism around here just yet because he has...
Steve Zipay at Newsday breaks down just how bad the offense has been as the Rangers have lost two of their last three...- Marian Gaborik, Brad Richards and Ryan Callahan have totaled only four goals in the past seven games. - Artem Anisimov has no points in 11 games.- The power play is in a 1-for-23 skid that has dropped the team to 23rd overall. They have just a 9.5 percent success...
I don't think the score was a far characterization of how this game was played. To be totally frank, I thought for the bulk of this game the Rangers played the Pens fairly evenly. I don't think this was the case of 1 team blowing the doors off the other. The score was, after all, tied going into the 3rd period. The difference in this game, to me, was the Rangers were unable...
The New York Rangers were utterly embarrassed in Sunday's 4-1 loss to the Montreal Canadiens, just a night after they played a strong team game in a 3-0 win over the Toronto Maple Leafs. That's what you would consider "streaky", and as of late that's exactly what the Rangers have been. You may think that a span of three games shouldn't be considered &quot...
Thoughts: 1) I said it before and I'll say it again (though I'm sure it won't placate any of the NNs, or Chicken Littles, the "fire Torts" gang or plain old trolls. If losing three out of five is as bad as it gets, or even four out of six, this is going to be one fabulous, unbelievable, wildly-successful season. 2) Everybody's going after Evgeny Malkin lately, and...
Penguins coach Dan Bylsma gathered his players at practice Wednesday for some prep talk going into the game tonight against the New York Rangers at Madison Square Garden. He mentioned some players to watch, such as defenseman Marc Staal and forwards Marian Gaborik and Brad Richards.
Rangers News

Delivered to your inbox

You'll also receive Yardbarker's daily Top 10, featuring the best sports stories from around the web. Customize your newsletter to get articles on your favorite sports and teams. And the best part? It's free!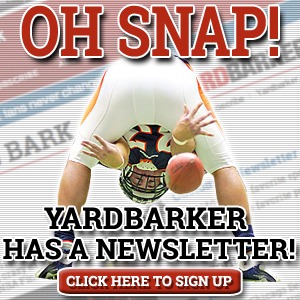 Latest Rumors
Best of Yardbarker

Today's Best Stuff

For Bloggers

Join the Yardbarker Network for more promotion, traffic, and money.

Company Info

Help

What is Yardbarker?

Yardbarker is the largest network of sports blogs and pro athlete blogs on the web. This site is the hub of the Yardbarker Network, where our editors and algorithms curate the best sports content from our network and beyond.