Found November 15, 2011 on Fox Sports Detroit:
ROYAL OAK, Mich. -- Vladimir Konstantinov was once one of many famous faces on a great Detroit Red Wings team. Now he's the most famous face on a team of people who are making the best of what was originally a bad situation. Like Konstantinov, these teammates have all suffered a traumatic brain injury (TBI). Konstantinov's came in June 1997, just six days after the Red Wings snapped a 42-year Stanley Cup drought, when a limousine he was riding in crashed. And like Konstantinov, these teammates have all found a new path in the world of art. Konstantinov will welcome people to view his artwork for the first time at an exhibition Thursday night from 7 until 9 p.m. at Gallery U in Royal Oak (310 West Fourth Street, near the Royal Oak Music Theater). "He has been at home working with someone who also had an art background," said Susan Miller, marketing and admissions director for Universal Institute and Gallery U Michigan. "As a way to kill time and to make his day productive, she started working with him with just watercolors and all kinds of things. "He was drawn especially to animals, so the event is 'Arts and Animals.' If you walk around and see the pictures, they're mostly of different animals. It's just been a great way for him to work that into part of his rehab." Many of the 42 works of art on display involve birds. "He's expressed them in just beautiful ways with the owls and the penguins and the turkeys and some of the other birds that he's done," Miller said. "It's just something that he is drawn to, and the personality of the piece comes right out into the picture. "The picture is very happy or it's very sad or it's confused. You can see his passion in the piece. It's very unique." Those who attend the exhibition will have a unique opportunity to purchase Konstantinov's work, and buyers will be able to meet Konstantinov and get their picture taken with him. Although hockey fans are welcome, the exhibition is about a different aspect of Konstantinov's life. "It's not about him as a hockey player; it's about him as an artist," said Ashley Cook, Universal Institute and Gallery U's vocational rehabilitation specialist. Konstantinov's physician, who knew about his artwork, suggested that Gallery U would be the perfect place to display it. Universal Institute runs the gallery in conjunction with its clients, who have all suffered traumatic brain injuries. With professional oversight, the clients do all the work at the gallery, from creating the art to sales to hanging the art to running the entire retail operation. Thursday's event is not only a way to show the public Konstantinov's work, but also the work of others like him who have traumatic brain injuries. "It means everything," Miller said. "First of all, it is a huge honor to be working with Vladimir and to showcase his artwork, but it's also an opportunity for us to make the public aware of traumatic brain injury and that it doesn't discriminate who it chooses. "We want to bring traumatic brain injury out into the public to make the public more aware of what we do and that there is life after such a tragic accident." Cook, a 2009 graduate of the Center for Creative Studies in Detroit, works with the clients in many mediums, whether it's painting, drawing, woodworking or whatever they might choose. "A lot of clients, they're doing things now that they never had the opportunity to do before their accident even," Cook said. "(They) spend their days working on their portfolios or developing a passion that they never had a chance to do because they were busy grooming dogs or something. "So it's life-changing to be able to offer this kind of program to people who have been in car accidents like that." For Konstantinov and those with traumatic brain injuries, becoming artists might not help heal their injuries but could allow them to develop other parts of their brain. "You know that saying, 'When one door closes, another door opens?' Miller said. "Just to kind of give you an example, we had a gentleman who was homeless and now he is productive, he's working, he's a completely different person. "Unfortunately, it was horrible what had happened to him, but actually his life is much better now. There are many good things that come from such tragic accidents. "Vladimir is just one of them. He was this strong defenseman who had a great hockey career and he was in a horrible accident, but he survived and he is productive and he is producing beautiful, beautiful artwork that we're so excited that the public is going to be able to see." Gallery U has many more pieces of Konstantinov's artwork that won't be on display this Thursday, which means if this exhibition is successful, there could be another one in the future.
Original Story:
http://www.foxsportsdetroit.com/11/15...
THE BACKYARD
BEST OF MAXIM
RELATED ARTICLES
As part of the Hockey Hall of Fame induction ceremonies in Toronto on Monday, FOX Sports Detroit Red Wings analyst Mickey Redmond received the Foster Hewitt Memorial Award for outstanding contributions as a hockey broadcaster. The following is what our FOXSportsDetroit.com readers had to say to Mickey for winning the award and what he means to them: Jim M., Anchorage, Alaska:...
As reported by NHL.com today, Jimmy Howard is this week's Second Star: Howard is now tied for first with three shutouts after picking up two in his past four starts and surrendering just four goals total over that span. Howard helped the Red Wings turn things around by blanking the Anaheim Ducks and Edmonton Oilers, and giving up just two goals in wins against the Colorado...
Stewart received five for hitting from behind and a game, Kronwall returned in the 2nd period.
Ian White's next dinner is on Jimmy Howard. "I told him I'd buy him dinner in St. Louis," Howard said. White suffered a fractured cheekbone Saturday night while blocking a puck with his face in the third period of the Red Wings' 5-2 victory over the Dallas Stars and won't be making the trip that begins tonight in St. Louis.
The last time the Detroit Red Wings visited San Jose, they had a chance to win their Western Conference semifinal series after losing the first three games. Antti Niemi and Patrick Marleau made sure the Sharks avoided an historic collapse, and they also paved the way for San Jose to win the first meeting between the teams this season. Niemi is expected to make his first start in...
Blues coach Ken Hitchcock was an assistant on Mike Babcock's staff when the Detroit Red Wings coached Team Canada to the gold medal in the 2010 Olympics in Vancouver. Babcock even talked to Hitchcock
Sharks coach Todd McLellan would like see Red Wings stay in Western Conference
Last night's tilt between the Blues and the Red Wings featured a rather ugly incident in which, surprisingly, Kronwall played victim rather than perpetrator.
Here are notes and quotes from the Red Wings' 2-1 loss to the St. Louis Blues Tuesday night in St. Louis:
Red Wings News

Delivered to your inbox

You'll also receive Yardbarker's daily Top 10, featuring the best sports stories from around the web. Customize your newsletter to get articles on your favorite sports and teams. And the best part? It's free!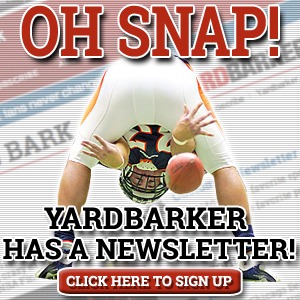 Latest Rumors
The Backyard

Today's Best Stuff

For Bloggers

Join the Yardbarker Network for more promotion, traffic, and money.

Company Info

Help

What is Yardbarker?

Yardbarker is the largest network of sports blogs and pro athlete blogs on the web. This site is the hub of the Yardbarker Network, where our editors and algorithms curate the best sports content from our network and beyond.